Get the latest announcements from MEF Members across the mobile ecosystem globally in this weekly review of member news…
In recent years, mobile insurance provider Assurant has turned its attention to device lifecycle management. With the ethos of offering a full service, it is also ramping up its operations with a robot fleet and new tech
As a provider of mobile phone insurance, Assurant has racked up an impressive list of clients that includes Deutsche Telekom, Telefonica and Monzo.
With a 130-year history providing lifestyle and household products and insurance, Assurant serves more than 300 million consumers worldwide and has 16,000 employees across 21 countries in Europe, North America, Latin America and Asia-Pacific.
The firm's UK managing director, Chris Woolnough, explained that having the centre has helped Assurant specialise in devices' continual lifecycle.
"If you look at the market, you'll typically have companies that are distributors with a background in shipping handsets or big traditional companies that just focus on insurance and don't have a facility like this," he said.
Boku Inc (LON: BOKU), a leading global provider of mobile payment solutions, has announced that its M1ST (Mobile First) platform has launched PayPay mobile wallet payments for Netflix in Japan.  With this launch, PayPay's more than 45 million users can now pay for streaming subscriptions within Netflix.
The addition of PayPay ensures that Netflix users in Japan can choose the payment method they prefer. Today, 75% of Japanese consumers are using mobile wallets and the proportion is projected to reach 98% by 2025 (Juniper Research 2021).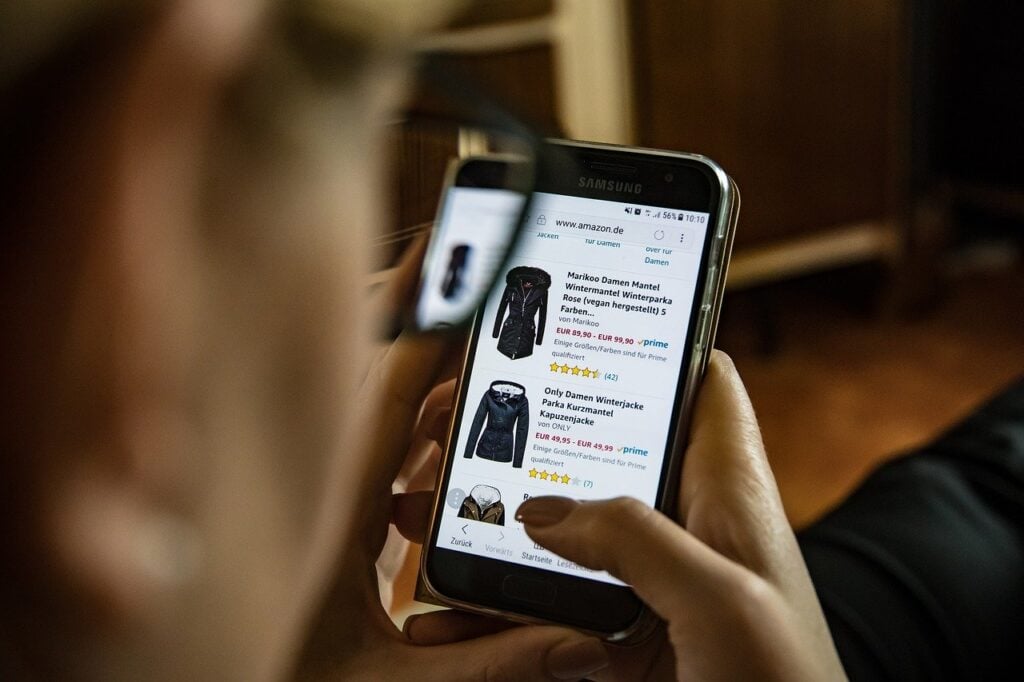 Jon Prideaux, Chief Executive Officer, Boku, commented: "We are thrilled to see PayPay added as a payment method for one of our global merchants. Consumers globally are preferring to pay with digital currency on their phones instead of plastic cards, and we're proud to enable more convenient and secure digital payments."
Toru Nogiwa, Division Head of Partner Sales Division, Sales Group of PayPay, commented: "I'm extremely happy that PayPay is now available on Netflix. Through this partnership with Boku, we hope to further promote cashless payments in Japan and provide convenience to more users."
Messente is thrilled to announce a brand new partnership with Rakuten Viber to expand its offering of global business messaging solutions to include Viber Business Messages.

Viber is used in more than 190 countries worldwide, is available in over 40 languages and has already received more than a billion Android downloads. In 2015, it became the first messaging app to allow businesses to message customers one-to-one and has since shown significant expansion.
"As three out of four customers prefer to communicate with a brand they can message rather than call, we are happy to partner with Messente to bring a secure, convenient and rich messaging experience to brands and their customers", says Cristina Constandache, Chief Revenue Officer at Rakuten Viber. "Through the power of Viber Business Messages brands will be able to manage multiple business cases in a single channel, following customers at each stage of their customer journey: from driving purchases and helping to choose the right product, to managing orders, providing post-sales support and collecting customer feedback".
"Messente delivers millions of business-critical messages every day from Singapore to Peru. Partnering up with Viber – used by more than a billion people across the world – is a remarkable addition to the range of messaging products we offer. It will deliver tremendous value for our customers," adds Lauri Kinkar, CEO of Messente.
Cheetah Digital, a cross-channel customer engagement solution provider for the modern marketer, has released its 2022 Digital Consumer Trends Index: Australia edition
The study found that Australian consumers trust ads less, and prefer 'hyper-personalised' brand experiences, with email still sitting comfortably as their preferred engagement channel.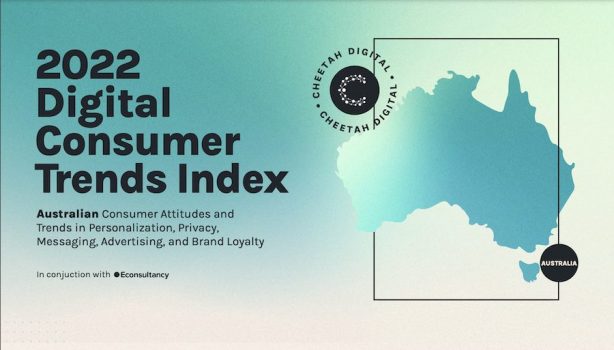 "In the value exchange economy, Australian consumers are rewarding brands that make personalisation a priority, with more than half saying they will trade personal and preference data to feel part of a brand's community," says Billy Loizou, VP of go to market, APAC at Cheetah Digital.
"When done correctly, loyalty programs govern the value exchange between brands and consumers, and not just for a single interaction, but for direct engagement over the customer lifetime. With contextually differentiated, personalised experiences, they can be the conduit for the one-to-one relationships that build customer lifetime value."
Synchronoss Technologies Inc, a global leader and innovator in cloud, messaging and digital products and platforms, today announced the introduction of Synchronoss Cloud for Home. This solution allows unlimited shared cloud storage for the entire household across devices, operating systems, and users.   As other cloud providers have dropped unlimited options, Synchronoss is committed to providing a worry-free solution for carriers and their consumers.

"We're excited to play an essential role in helping operators define the next generation of anytime and anywhere access for their subscribers' digital content. However, it's not just about seamless access, it's about the unique ways subscribers can interact with it in a 5G world," said Chris Hill, Chief Commercial Officer of Synchronoss. "The cloud will have a significant seat at the table of the 5G evolution. Leveraging the Synchronoss Cloud for Home solution operators have a new way to create, deliver, engage, and monetize more personalized experiences and offers for their subscribers."
São Paulo, Athens, April 11, 2022 – Mobile marketing expert Upstream will be showcasing its award-winning marketing automation solutions, that help hundreds of companies engage their online audiences, increase their e-shop customers, and drive their revenues, at VTEX DAY, the São Paulo Expo in Brazil taking place on April 12-13. With over 22,000 visitors and 190 industry luminaries speaking, VTEX DAY is Latin America's largest event for digital transformation.
Event visitors can meet up with Upstream at booth no. 12 and discover how the company's marketing automation solutions combining on-site campaigns and triggered messaging mobile can turn anonymous website visitors into customers and boost sales.
Upstream's unique solution combines mobile technology with marketing expertise that can build an e-commerce businesses' opt-in customer base by collecting 35% of the e-shop visitors' phone numbers over a 6-month period, as well as address one of the biggest issues in e-commerce – cart abandonment, when a customer leaves the buying journey at the last step.
DUBLIN, IRELAND, April 6, 2022 /EINPresswire.com/ — Openmind, a specialist in mobile messaging security , have spent a number of years researching the threat posed by Fraud and Cyber attacks to the long term commercial viability of the SMS channel. The company predicted that SMS would need to be protected from fraud and abuse in order to maintain subscriber trust in the service and as a result have developed machine learning technology to tackle Smishing.
When the issue of Smishing began to ramp up across Europe in 2020 Swisscom turned to Openmind for a solution. Openmind have worked closely with Swisscom over the last number of months to implement and launch a Smishing Detection Service that secures subscribers from fraud while also adhering to stringent Swiss privacy regulations.
Swisscom use Openmind's Smishing Detection Service to detect and block Smishing messages on their network, protecting subscribers from the constant plague of fraudulent messages. The service has proved an immediate success, and in the first weeks of deployment has detected and blocked thousands of Smishing messages.