Get the latest announcements from MEF Members across the mobile ecosystem globally in this weekly review of member news…
Global cloud communications company, Infobip saw strategic channel partnerships triple to 280 in 2021 as enhancements to Infobip Partner Connect Program were introduced.
Since the program was introduced, it has traditionally helped partners and their customers transform business opportunities at scale by connecting them to powerful communications solutions and expertise.
Leveraging Infobip's global network of 700+ direct operator connections, spanning 200+ countries, Infobip partners are offered the opportunity to tap into a customer engagement and service market projected to reach a combined value in excess of $25bn by 2025, according to CCaaS market value Avant Research July 2021 – CPaaS market value Juniper Research, Sept 2021.
Veselin Vuković, VP Strategic Partnerships at Infobip explains: "Creating connected customer experiences is at the heart of what we do, and central to partners' clients' digital transformation. Our Partner Program allows them to leverage our global experience, connectivity, communication solutions, and industry expertise to create innovative client solutions that drive business growth."
Partner programs are popular business strategies that vendors can use to grow their sales footprint and diversify their network of users.
Syniverse, the "world's most connected company" and a premier global technology provider of mission-critical mobile platforms for carriers and enterprises, announced today that it will remain a private company and pursue an alternative transaction (the "Alternative Transaction") following the termination of its business combination agreement with M3-Brigade Acquisition II Corp.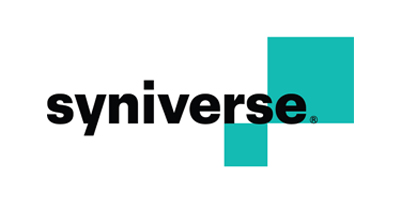 Under the terms of the Alternative Transaction, Twilio, a leading cloud communications platform, intends to pursue its previously announced minority investment of up to $750 million in Syniverse, subject to closing conditions as outlined in the Framework Agreement, and maintain its previously negotiated Wholesale Agreement. Carlyle will remain Syniverse's majority owner.
"Syniverse's underlying business is incredibly strong, and we are well-positioned to capitalize on significant market tailwinds to fuel our growth as a private company. We remain focused on executing our proven strategy and look forward to further investing in innovation, as well as product quality and breadth. We're enthusiastic about writing the next chapter in the Syniverse story as we continue to provide mobile network operators and enterprises with the mission-critical connectivity and interoperability solutions they need in the evolving mobile ecosystem." — Andrew Davies, CEO, Syniverse
It's probably not a surprise that more than half of consumers open all their text messages: I am surprised it isn't more. Meanwhile, the projected number of RCS users has jumped to 1.2 billion by the end of 2022. Mobile messaging really is how consumers want to interact with each other and with businesses.
In fact, it is the bedrock of good customer service and good customer service is what drives repeat business. According to a study by imimobile, 75% of consumers see good customer service as a reason to be a repeat customer with a business—making it just as important a factor as price (76%).
According to the study, consumers want simple, consistent, fast and convenient resolutions to their queries. 75% of consumers say they'd definitely return to a company in the future if it resolved their issues promptly.
And that means using the channels that consumers themselves are using to interact with their social groups.
Network software provider Mavenir ended 2021 with plans for a use case-driven future with agile charging and a composable architecture designed to make the transition to future 5G platforms easier, and it has now announced the commercial availability of its Intelligent Internet of Things Platform (IIoTP).

With 4G/LTE connectivity almost ubiquitous in major global territories, 5G being rapidly rolled out to allow deeper and richer experiences, and satellite now a viability in the sector, the IoT arena is currently hot, and the extra demand for services is fuelling a booming market for connectivity management platforms (CMPs), according to a report from global technology intelligence firm ABI Research.
"With the continued explosion of 5G devices coming online, platforms like Mavenir's IIoTP are designed to converge hardware stacks and common software frameworks to provide CSPs with intelligent, optimised insights that can be offered to enterprise users for real-world IoT initiatives," said Aniruddho Basu, executive vice-president for emerging business at Mavenir.
Global cloud communications company, Infobip has integrated Viber Chatbots messaging solution into its SaaS-based CPaaS offering comprising Infobip's digital-first cloud contact centre 'Conversations', and 'Answers', its smart virtual assistant.
Viber, one of the most popular messaging platforms in the world, developed the bot to strengthen customer care for businesses.
Viber Chatbots are used for two-way chat over Viber and are session-based communication, meaning businesses are always there for customers with round-the-clock availability, streamlined communication, and an intuitive CX. Viber Chatbots offers end-users easy and fast communication with businesses in a more dynamic way using customizable keyboard options and rich media messaging. Verified Chatbots are searchable as channels in the Viber app which is very convenient for end-users.
Etienne Dupont, Senior Director of Business Messaging Solutions at Rakuten Viber, comments: "Our successful 6-year partnership with Infobip is based on providing the most seamless and conversational digital experience possible. The popularity of Viber in 190 countries informed the decision to add this functionality and offer it through the Infobip platform. We look forward to bringing even better customer experiences to Viber users."
Vonage (Nasdaq: VG), a global leader in cloud communications helping businesses accelerate their digital transformation, has been chosen by Visionflex to power the future of telehealth and remote diagnostic equipment for medical professionals through the Vonage Communication Platform (VCP).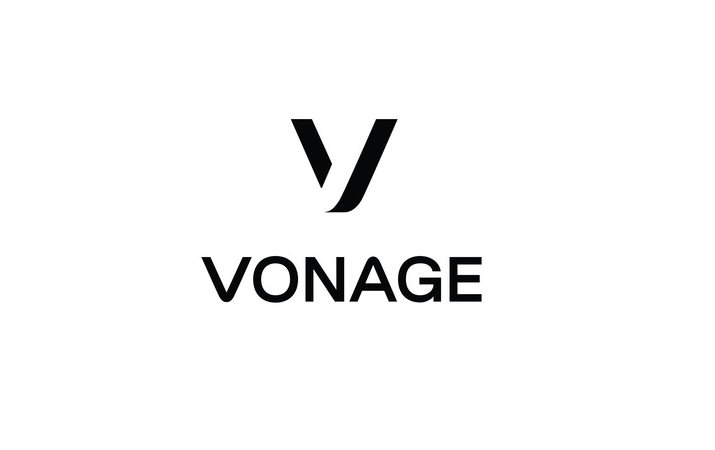 Based in Australia, Visionflex is a telehealth innovator with a mission to deliver quality healthcare to everyone, everywhere. Visionflex's powerful software and hardware telehealth solutions support a range of approved medical devices, revolutionising the way medical professionals examine, diagnose, monitor, and treat remote patients.
"The need for high-quality telehealth solutions has skyrocketed since the onset of the COVID-19 pandemic, as patients and providers adapted and shifted to remote consultations and care," said Amitha Pulijala, VP of Product, Platform Services, AI and Video, Vonage. "As we look to the future, patients and providers alike will continue to expect seamless, convenient digital experiences. Vonage is proud to enable businesses like Visionflex to provide cutting-edge technology that is revolutionising the way we think about healthcare around the world."
With an ever-growing network of more than one million registered developers, the Vonage Communications Platform makes it easy for organisations to use APIs to disrupt their industries, and enable the type of business continuity, remote work, and remote delivery of services that is so essential in today's environment. Through its partners, Vonage's platform is at the centre of many notable transformational projects in the APAC region, and a de facto for startups.