Get the latest announcements from MEF Members across the mobile ecosystem globally in this weekly review of member news…
BICS, a leading international communications enabler, today reveals that 4G roaming traffic doubled in 2019 for the third consecutive year, as subscriber demand for high-capacity borderless connectivity continues to boom. Sourced from BICS' global network, which connects over 700 operators and 500 digital service providers and carries over 50% of global data roaming traffic, the findings show an uplift in roaming traffic across all continents, fuelled by increased global travel, adoption of roaming tariffs, travel SIMs, and IoT devices.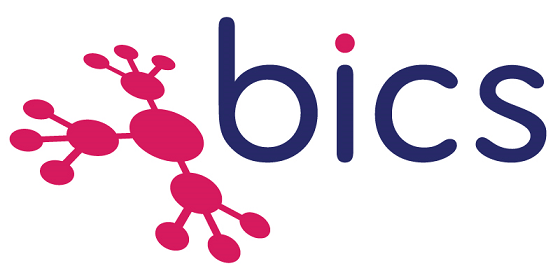 "The exponential growth in roaming traffic highlights how important international connectivity has become to the subscriber experience," commented Mikaël Schachne, CMO and VP Mobility & IoT Business at BICS. "Through the provision of seamless, cross-border 5G connectivity, operators will be able to create new revenue streams and support a wide range of new and innovative use cases in areas such as automotive, gaming, telemedicine and logistics. As carriers launch 5G networks, roaming must be at the heart of their offerings to deliver maximum value for subscribers."
As we enter the beginning of a new decade, it is clear that customer experience will continue to become increasingly important for most organisations. Research shows that nearly all CIOs are coming under pressure to improve customer experience, so what are the major trends organisations should be looking at in 2020 and beyond?

2020 will see companies accelerate the adoption of conversational messaging channels such as WhatsApp, Apple Business Chat and RCS. The smartphone generation expects to be able to interact with companies in the same way they would with friends and family – with flowing conversations and chats that use rich messages, video, location sharing and interactive carousels. Interactions will involve more tapping and less texting to better guide customers as they traverse through different journeys and remove friction from customer interactions.
David's Bridal, the nation's leading bridal and special occasion authority, announced the debut of their messaging-powered experience for customers, led by concierge bot Zoey.
The new solution, enabled by global conversational commerce solutions provider LivePerson, gives customers a white-glove experience through Apple Business Chat – a new way for businesses to connect to customers using the Messages app on Apple products. David's Bridal is a retail industry leader in launching this technology and the only wedding retailer to offer this service today.

Working with Mavenir, O2 is enhancing coverage and capacity in high-density environments in London, providing enhanced mobile connectivity and better customer experience where customers need it most from stadiums to shopping centres. With DenseAir, O2 is working at Millbrook to deploy both 4G and 5G networks over an O-RAN solution. O2 works with Millbrook Proving Ground as the public and private network provider of 5G connectivity for the testing and development of CAV technology. The neutral host Network will support collaboration on trials and tests of ITS networks at Millbrook.
O2 UK  announced on Thursday a new Open Radio Access Network (O-RAN) project to help customers better utilise its network.
O-RAN is an open and software-defined network technology that enables operators to broaden their number of network infrastructure partners in order to facilitate a better and more cost-effective network service for customers. This is particularly useful for coverage in hard to reach rural locations – such as an area with a very small population – or where a sharing model is more cost effective such as dense urban locations where large numbers of small cells are required.

O2 is working with partners including; Mavenir, DenseAir and WaveMobile to introduce O-RAN solutions that will redefine mobile network economics. The company expects commercial deployment of O-RAN to pick up pace over next 18-24 months: Working with Mavenir, O2 is enhancing coverage and capacity in high-density environments in London, providing enhanced mobile connectivity and better customer experience where customers need it most from stadiums to shopping centres.
Mental Health America (MHA) has launched what it claims is the world's first texting switchboard, #TextForHumanity. The service, developed by cloud communications firm Sinch, enables people to send a positive message to a stranger, and receive one in return.
The service has been developed in response to increasing levels of negativity, anxiety, depression and social isolation. A recent YouGov study among US adults pointed to 30 per cent of millennials feeling lonely – the highest rate of all age groups surveyed.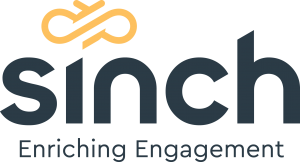 Anyone wishing to get involved can start the process by texting JOIN to +1 833 421-4726 (additional international number options are available on the TextForHumanity website). The service will then ask for a couple of simple details. All data is stored securely, and no personal or identifying details will be known or shared.
Netx, they can write a short (maximum 160 character) text that will make someone smile. It needs to be within 160 characters, and the website also has tips to help users get started. #TextForHumanity will the share the message with a stranger somewhere in the world, and the sender will receive a positive message from another stranger in return.