Get the latest announcements from MEF Members across the mobile ecosystem globally in this weekly review of member news…
CEO Jon Prideaux joins DirectorsTalk to discuss Interim Results for the six months ended 30th June 2019. Jon talks us through the highlights, explains how billable transactions increased 100%, the pipeline of over 250 deployments, the progress of Boku Identity and how H2 has started.

Incorporated in 2008, Boku is the world's leading independent carrier commerce company. Boku's Platform, which is linked to billing, identity and sales systems of more than 170 mobile network operators, simplifies transacting on mobile devices.
Telefónica announces today that it is accelerating plans to monetise its extensive tower portfolio as part of a strategy aimed at maximising shareholder value, improving return on capital employed and making a more efficient use of its world-class telecom infrastructure. This was analysed during the Telefónica Board of Directors meeting held today.

Telefónica intends to further capitalise on its infrastructure assets and is analysing different options to monetize an additional portfolio of sites within the next 12 months. Excluding Telxius, Telefonica owns c. 50,000 sites, which could generate an estimated OIBDA of c. €360 million.
Focus Softnet, the leading software development and enterprise applications provider, today announced that it is partnering with Tata Communications to host its cloud-based ERP solutions on the IZO Private Cloud platform.
Tata Communications' IZO Private Cloud platform is enabling Focus Softnet to offer its cloud-based ERP solutions either as a public cloud SaaS solution or as a private cloud option.

Prior to the migrating to Tata Communications' IZO Private Cloud platform, Focus Softnet was offering customers onsite perpetual licensing and was looking for a suitable partner for global hosting of its cloud-based Focus 9 application.
Mobile operator Vodafone UK has announced that their new 5G network, which is capable of ultrafast mobile broadband speeds, has just been deployed to cover the South Terminal building at Gatwick Airport. The North Terminal is set to follow by early 2020.
Passengers will also be able to use 5G on Vodafone's network at no additional cost when they touch down in Germany, Italy and Spain, as the operator is currently still the only UK mobile company to launch 5G roaming. As usual the Gatwick deployment is being fuelled by the installation of "hundreds of kilometres of [new] fibre" (these tend to be 10Gbps links but Vodafone doesn't confirm).
All of this forms part of the operator's initial rollout plan, which has already made 5G available to busy parts of Cardiff, Birmingham, Bristol, Liverpool, London, Manchester, Glasgow and the Isles of Scilly. A further 12 cities will be added later in 2019 including Birkenhead, Blackpool, Bournemouth, Guildford, Portsmouth, Plymouth, Reading, Southampton, Stoke-on-Trent, Warrington, Wolverhampton and Newbury.
According to the 2019 Brazilian Bots Ecosystem Map, released by Mobile Time, the production of chatbots and voice bots is growing in Brazil, as it was with mobile applications about 10 years ago. As an example, from 2017 to 2019, the number of developed chatbots has risen from 8,000 to 60,000, up 750%!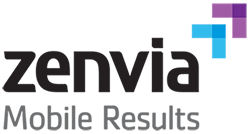 To lessen uncertainties and make better decisions for brands regarding chatbots, here are five steps for your company to identify if now is the time to adopt chatbots and how to start the adoption journey:
1. Initial knowledge of the customer and the company's interaction with him
Before you deploy chatbot, the first question that needs to be answered is: What does your business need or want for a chatbot for? And so come others: what is the profile of your customers? What is your interaction with them like today?