Get the latest announcements from MEF Members across the mobile ecosystem globally in this weekly review of member news…
Telefónica launched an IoT security business unit that, in addition to detecting threats, will also offer credential management for connected devices and domain name system (DNS) security.
The aptly named IoT Cybersecurity Unit leverages the carrier's existing network infrastructure and its IoT connectivity management platform, Kite Platform. It aims to expand Telefónica's existing catalogue of IoT products and services and develop new security products that address threats faced by businesses deploying IoT.

As part of the new initiative, Telefónica's ElevenPaths security unit expanded it collaboration with Subex, a telecom analytics provider. Subex's IoT platform analyzes traffic by applying machine-learning algorithms and generates an alert every time it detects a threat.
The partners already offer a fraud management service. Under the new initiative, the companies will also analyze network traffic generated by IoT devices to improve threat detection.
Telenor Group has entered into agreements to buy 54% of the Finnish telco DNA for €1.5 billion in cash.
The transaction, with DNA's largest shareholders Finda Telecom Oy and PHP Holding Oy, which currently hold 28.3% and 25.8% of shares in the company respectively, places a value of €20.90 per share and is subject to certain conditions. These include the approval by the general meetings of the seller entities and required regulatory approvals, and the former's boards of directors will recommend the agreements to shareholders and convene general meetings on May 6.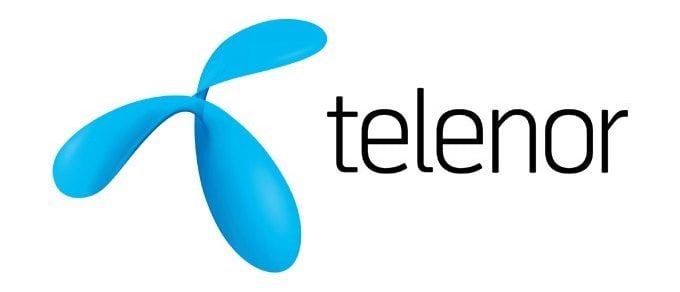 Telenor notes that certain shareholders in Finda and PHP have through irrevocable undertakings agreed to vote in favour of the transactions in the Finda and PHP general meetings. Telenor expects the transaction to be completed during the third quarter of 2019.
It also says that once completed, the transaction will trigger a mandatory public tender offer for the remaining outstanding shares in DNA by Telenor. The cash consideration per share to be offered in the mandatory tender offer will be €20.90. Subject to the outcome, Telenor's intention is to keep DNA's listing on the Nasdaq Helsinki stock exchange.
TRUSTID, a Neustar company, has won the 2019 PACE Technovation award for its flagship AUTHENTICATOR V4.2 product. The Professional Association for Customer Engagement (PACE), which recognizes innovation in products and services within the industry, presented the award at its Annual Convention and Expo in San Antonio, Texas, March 31-April 3. PACE is the only nonprofit trade association dedicated exclusively to the advancement of companies that engage with customers via the contact center.

"We're delighted that PACE has recognized how important it is for call centers to reduce their reliance on knowledge-based authentication while creating a positive customer experience," said Patrick Cox, vice president of Neustar and general manager of TRUSTID. "Knowledge-based authentication is becoming increasingly ineffective as fraudsters use stolen data and social media to gain access to the information needed to correctly answer questions used in identity interrogation."
South Africa's Wireless Application Service Providers' Association (WASPA) recently amended its Constitution in a bid to better equip the non-profit industry association to represent the interests of its members while also pursuing a mobile consumer protection mandate.
WASPA's new Constitution provides for a Board which replaces the former Management Committee structure in place since the Association's founding in 2004. Basebone's Group Chief Commercial Officer and Managing Director Africa, James McNab, has been re-elected to serve WASPA.

He said after his re-election, "I view my role and involvement on the WASPA board as having responsibility and loyalty to serving the organisation, which in turn means serving the organisations members. I have an interest in facilitating and developing the organisation and being at the forefront of providing effective and efficient services in a transparent and accountable manner.
As a Board member, I have a privileged obligation and a unique opportunity to promote the organisation and our industry. Over the years, the previous WASPA MANCOM has done a terrific job at identifying issues where the organisation can and should play an active role, such as a platform to inform and promote factful discussions on key issues that involve our industry."
ForgeRock, the leading platform provider of digital identity management solutions, today announced keynote and customer presentations for its upcoming Identity Live Summit. The first of its global series will be held in Nashville, Tennessee on April 30 and May 1. The first day will feature Erik Qualman, #1 best-selling author on digital leadership, as the keynote speaker, as well as many ForgeRock customers who will discuss their use of identity management to enable and secure their digital transformation.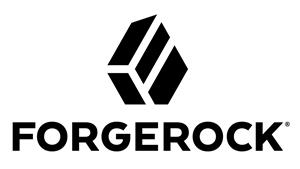 Identity Live brings together hundreds of business leaders and identity management professionals to discuss and advance winning strategies. The first day features ForgeRock CEO Fran Rosch along with the product leadership team for a look at the trends and market drivers in customer experience, security and identity, and an extensive look at the ForgeRock roadmap.
One of Russia's "big four" operators MobileTeleSystems (MTS) is considering the acquisition of "the Russian Netflix," online cinema provider ivi, the market leader with a 36% share, for RUB20bn ($309mn), RBC business portal reported on April 8 citing unnamed sources.
The news confirm that the "rush to create the Russian Netflix has intensified", Sberbank CIB commented on April 9, reminding that internet major Yandex has also expanded the portfolio of its video content services.
Since its launch in 2009, ivi.ru (known just as "Ivy" in Russia) rapidly became the nation's premier site for legally watching movies. Revenues doubled every year and the company is widely seen as a candidates for a eventual billion-dollar IPO in the not too distant future.
"We are positioned in the movie business and closer to Netflix than [US online TV broadcaster] Hulu, but we also have some TV shows, music and a kids' portal. But movies is our main thing," Oleg Tumanov, CEO and chairman of ivi.ru, said in a rare and exclusive interview with bne IntelliNews in 2013.