Get the latest news and announcements from MEF Members across the mobile ecosystem globally in this weekly review…
Has the realisation that customer service and CX is the most important factor within business finally dawned on global industry? One of the buzz phrases within UC and C currently, it appears that many organisations have realised that the customer and their experiences are so critical to enable business success. Today on Out Loud we discuss the provision of customer service and how technology platforms are important but not the most vital factor in providing great customer services.
Rob Malcolm, VP at CLX Communications, joins Patrick on today's episode of Out Loud.  Patrick and Rob discuss the current state of customer service provision and the customer experience landscape. Rob explains that if existing players within vertical markets don't provide the best CX possible other companies will capitalise and take their customers.
Neustar Inc., a trusted, neutral provider of real-time information services, today unveiled the launch of the Neustar International Security Council (NISC) in North America. The council was established to provide insights on cyber defense strategies and best practices, in an effort to equip security professionals with up-to-date exclusive information on relevant cybersecurity issues.
Following the overwhelming success of NISC in EMEA, the North American council will also be composed of an elite group of select cyber security leaders across key industries and companies with the aim of delivering region-specific industry insights and strategies. Spearheaded by Rodney Joffe, Neustar Senior Vice President and Fellow, council members are granted exclusive access to face-to-face meetings, including an annual summit, quarterly thought leadership seminars and regional roundtables. NISC members also gain access to security specialists from specific sectors, such as law enforcement and government that offer a unique "insider" perspective beyond mainstream news and events.

Wirecard, the international expert for digital financial technology, is collaborating with Denizen, which is based in San Francisco, California and Madrid, Spain.
The new banking app is supported by advisors with many years of industry experience and by one of the world's largest financial institutions, BBVA (Banco Bilbao Vizcaya Argentaria). Wirecard is acting as a technology partner for Denizen, helping power key aspects of the new digital banking solution.
The innovative mobile banking app is created specifically for people living abroad or working in different countries. Denizen eliminates unnecessary fees and services for users. With it, people can manage their money effortlessly in real-time, with full transparency and total confidence knowing that Denizen is backed by the leading global financial institution BBVA.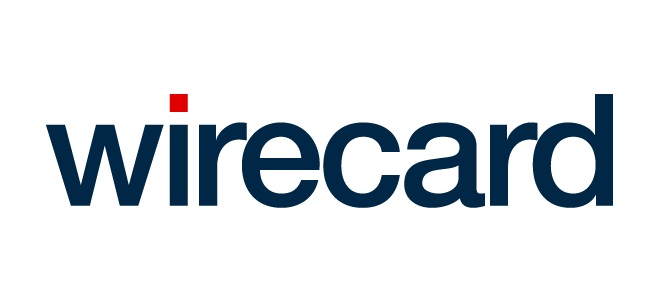 BioCatch, the global leader in behavioral biometrics, announced today that it has joined the ForgeRock Trust Network as a Principal Partner, offering its behavioral biometrics solution as an integrated module to the ForgeRock platform. The combination enables a seamless way to secure people, devices and things, in protecting against new account fraud and account takeover attacks. BioCatch will demonstrate its solutions at the ForgeRock Identity Live Conference in Austin, Texas, which starts today.
Ben Goodman, vice president of Global Strategy and Innovation, at ForgeRock, said, "We are pleased to add BioCatch to our partner program. Their integration into our platform and the leveraging our new Intelligent Authentication technology will make it easier for clients to adopt this cutting-edge behavioral biometrics capability into their Digital Identity and IoT projects. BioCatch delivers results across the identity ecosystem, from the account creation stage, to the login and beyond, providing a powerful layer of actionable intelligence and continuous authentication to protect against the most intractable identity challenges that our customers are facing today."
Stanford graduate Fabricio Bloisi is the founder and CEO of Movile, a Brazilian startup with over 150 million monthly users and offices in six countries. Widely considered a pioneer by the international startup community, he discusses the success of Movile and how other Latin American startups can get over their inferiority complex to thrive.
LEADERS LEAGUE. How has Movile's success as a startup changed the business?
Fabricio Bloisi  Making people's lives better through mobile solutions has always been my dream. In 1998, I founded the startup that would later become Movile. In the late 1990s, we started innovating and exploiting relatively advanced technologies by betting on content for mobile devices and text messaging (SMS). At the time, we created the first SMS chat service, the first WAP (Wireless Application Protocol) search portal and enabled the commerce of ringtones in Brazil. We were also the first Latin American company which allowed for the sending of images via MMS.