China's mobile payment market is booming. Thanks to Alipay and Tencent, local consumers are very happy to make payments by phone – not just online but in store too. Now, new entrants like Apple and https://mobileecosystemforum.com/wp-content/uploads/2022/07/MEF-Day-One-104-Large-1.pngsung want to provide some competition…
Just weeks ago, Apple made headlines when it launched its Apple Pay mobile payment system in China. Typically, when the iPhone maker debuts Apple Pay in a new territory it instantly becomes the market leading system. For two reasons: one, the halo of hype around all Apple launches; two, the lack of local competition.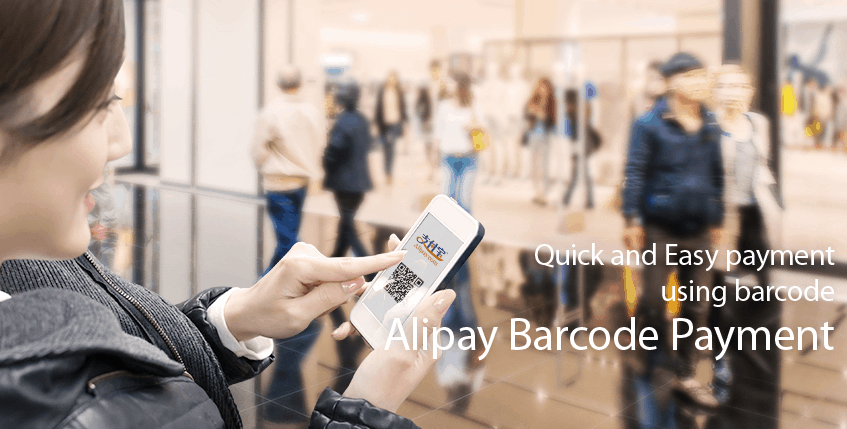 This is not how it works in China.
Simply, China already has well-established local players serving hundreds of millions of users.
According to market watcher Nielsen, China has the highest adoption rate in the world for technology-enabled payment systems. It did a survey of 13,000 respondents in 26 countries, and found that 86 per cent of Chinese respondents said they paid for online purchases during the past six months.
The global average was just 43 per cent.
"Chinese consumers have more payment choices for products and services than ever while digital payments will continue to win over more Chinese consumers due to its convenient nature," said Kiki Fan, managing director of Nielsen China.
The report showed that desktop-based commerce is still popular, but that mobile commerce is growing fast and is much higher than the average in other surveyed countries. In some areas, mobile is now totally dominant. Nielsen found that 98 per cent of meal delivery services, for example, are now made via apps on smartphones.
Overall, 358 million people, more than the US population, are already buying goods and services by phone, according to the China Internet Network Information Center.
Of course, the key difference between the Chinese market and others is the channels through which these payments are made. And there are two very dominant here: Tencent/WeChat and Alipay.
Tencent only launched its messaging app WeChat in China in 2011, but it quickly realised its vast potential. Its conclusion was this: if users are spending hours every day sending messages on WeChat, why not turn it into a platform so they can do anything inside it?
So today, for its 550m users, WeChat is so much more than a messaging app. Rather, it's become a proxy for the whole internet – a platform for communications, entertainment – and payments.
WeChat lets users add their cards to a payment qiánbāo (wallet). When third party app makers link to it, they can give users the ability to pay for products without ever entering card details. Around one in five users have loaded up their wallets this way.
Significantly, the wallet doesn't just support online payments. WeChat users can also send money to contacts, and even make payments in physical shops. It's usually done by scanning a QR code at the point-of-sale (or by having a code generated on the phone scanned by an assistant).
Alipay is even more popular. Reportedly, it has 400 million active users, with 80 percent on mobile.
According to iResearch, Alipay and WeChat together accounted for 89.1 per cent of all third-party mobile payments in the third quarter of 2015 – with Alipay at 69 per cent.
Overall mobile payment services reached 4.542 billion transactions valued at 18.17 trillion yuan (US$2.83 trillion).
So it's easy to see how great the challenge is for Apple and the other new market entrants.
As in other markets, Apple has done a good job of bringing banks on board. It launched with 19 of China's biggest banks as partners – meaning 80 per cent of China's credit and debit cards are eligible for Apple Pay. The firm reported that three million cards were activated in the first two days.
But, of course, Apple Pay uses contactless NFC to process in-store payments. And there are a limited number of shops that have installed the terminals. What's more, unlike in other markets, China's shops and shoppers are content to use QR codes as the channel of choice in-store.
It's why one unnamed retailer told Reuters: "With 100 per cent saturation of local payment systems, no one in China is clamouring for Apple Pay. Today, everyone has a local payment option on their phone, so Apple Pay is a solution in need of a problem."
Conversely, there are those that believe banks will use Apple Pay to claw back some ground from the alternative mobile systems.
Zhao Longkai, associate professor of finance at the Peking University Guanghua School of Management, told Reuters: "The entry of Apple Pay has the potential to change the strategic landscape. UnionPay now has an opportunity to bring a new alliance to defend the market that it is losing to Tencent or Alibaba – Apple Pay first needs to figure out a way to win over Chinese customers."
And not just Apple.
https://mobileecosystemforum.com/wp-content/uploads/2022/07/MEF-Day-One-104-Large-1.pngsung is preparing to bring https://mobileecosystemforum.com/wp-content/uploads/2022/07/MEF-Day-One-104-Large-1.pngsung Pay to China within days. And then there are local OEMs, who also want to launch wallets linked to devices. The biggest selling Chinese smartphone brand, Huawei, is one. It has just launched an NFC-based mobile payment service called Huawei Pay. The service will come pre-installed in new Huawei phones and wearables. So far, it works only with Bank of China.
Meanwhile Chinese media has repeatedly speculated that Lenovo, Xiaomi and ZTE are also developing plans for their own mobile payment systems.