Here's the news from day two (Tuesday) at Mobile World Congress that will shift the mobile agenda throughout 2016.
Cisco and Ericsson partner for 5G, Visa and Mastercard announce new ways to pay (including with your connected clothes or a selfie), BMW cars become moving relay stations to improve mobile signals,  BT-EE, Vodafone and Three join Russian mobile operators to gear up for faster 5G deployment, mobile ad-blocking debate and much more.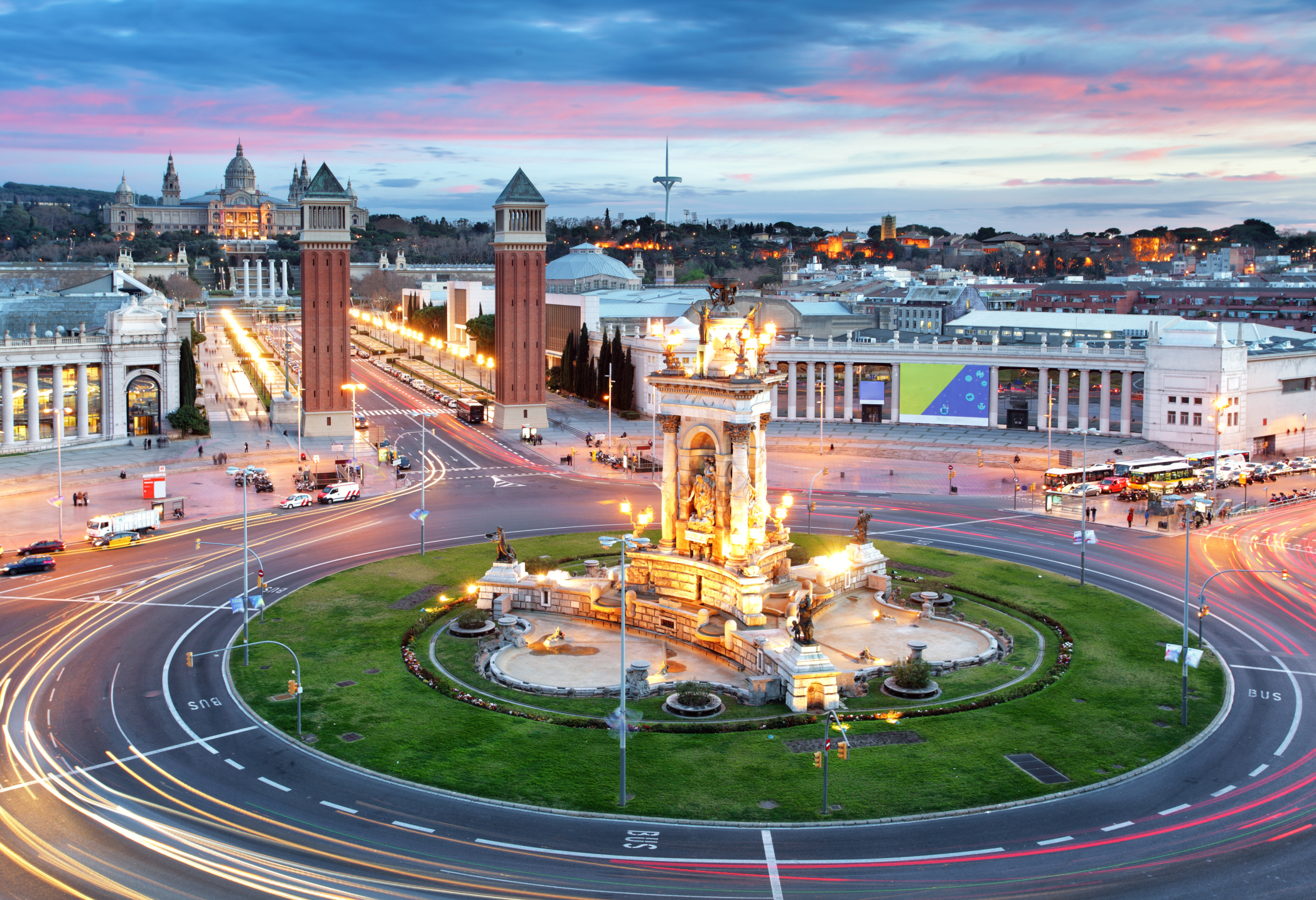 Cisco, Ericsson, and Intel are working on a new router to bring super speedy 5G wireless networking to homes and businesses. The tech giants made the announcement at the Mobile World Congress taking place this week in Barcelona.
All of these tech companies are part of the Verizon 5G Technology Forum, a group that's trying to birth 5G into existence by 2017, not just in tests, but by making it available to actual commercial customers.
Orange today announced the launch of its first smartphone compatible with VoLTE and Wi-Fi calling, as it affirmed its intentions to roll-out the two services across its European footprint.
The majority of the operators' customers will however have to wait to access both services, which have only so far been launched in Romania.
It said in a statement "it will undertake the necessary technical preparation and activate VoLTE in its remaining operations in Europe this year, and early 2017." It has also earmarked a similar timeframe for Voice over Wi-Fi calling.
Credit card providers are using their time at MWC to propose all manner of weird and wonderful new payment methods for modern shoppers.
MasterCard says it will roll out selfie payments across 15 countries this summer, after a trial in the US and the Netherlands last year, where users will ditch their password and be able to access apps or make online payments simply by snapping a shot of their face.
Meanwhile, in a bid to make sure you can pay for anything, with any device, Visa is partnering with car manufacturers, public transport service and even clothing designers to help them test and roll out secure payments services.
R
ead
more…
BMW has a novel idea for dealing with mobile internet reception black holes — turning cars into mobile digital radio wave networks.
At this year's Mobile World Congress, which officially opened its doors on Monday, in Barcelona, Spain, BMW will be showcasing a new research project – the 'Vehicular CrowdCell'.
The idea is simple. As more cars on the road become connected, mobile internet hot spots, the demand for high-speed web access will also increase. But the further away from a cell tower, the weaker the signal, unless there is a relay or booster, so why not turn cars into signal amplifiers for the benefit of all?
A fractious MWC16 panel on mobile ads brought several executives from the ad industry side plus ad behemoth Google face-to-face with what might be their worst nightmare: network-level mobile ad blocking.
The drama played out in front of a packed auditorium of conference delegates, with the ad industry's nemesis represented on stage by Roi Carthy, the tough talking CMO of mobile ad blocker startup Shine. (Who also, for the record, used to be a TechCrunch contributor.)
Bosses at BT-EE, Vodafone and Three are joining forces with telecoms companies across Russia, Ukraine and the EU to agree a coordinated action plan to switch on 5G mobile services.
Policymakers are concerned that Asian countries such as China and South Korea will dominate the new ultra-fast network that will become essential to accessing digital services.
In a deal struck by Günther Oettinger, the European digital commissioner, Europe's largest telecoms companies have pledged to create a commonly agreed calendar for deploying 5G technologies.
Mr Oettinger called on European countries to learn from past failures, speaking at Mobile World Congress in Barcelona, by putting rivalries aside to join a "massive common effort" to beat rival companies.
Mobile world Congress in Barcelona has seen a variety of global telcos, equipment makers and industries announce their partnership plans as IoT continues to come closer to realisation.
Deutsche Telekom and SK Telecom are to collaborate on IoT developments for urban settings, with a focus on creating smart city solutions. Under the partnership agreement, the two companies will pursue joint research and development of 5G-enabling techniques such as like network slicing and mobile edge computing.
The partners will also jointly campaign for standardisation and implementation of 5G and have formed the Next Generation Enterprise Network Alliance (ngena). Their stated objective is to create international network services for enterprise customers, securely and reliably from a single source. The ngena organisation is a standalone company with independent management.
R
ead
more…
SEAT has joined forces with SAP and https://mobileecosystemforum.com/wp-content/uploads/2022/07/MEF-Day-One-104-Large-1.pngsung to create a concept of the connected car of the future – and has showcased its technological innovations at Mobile World Congress 2016.
A 'Connected Car', a SEAT Leon X-Perience, has been packed with new tech that SEAT aims to have real-world usefulness – such as an app that allows the driver to reserve and pay for a parking spot without even leaving the car.
Similar to https://mobileecosystemforum.com/wp-content/uploads/2022/07/MEF-Day-One-104-Large-1.pngsung's Pay platform in South Korea, the SEAT version is designed to incorporate SEAT's ConnectApp and is operated by using fingerprint recognition.
Another technological system on display, the Digital Key, uses a https://mobileecosystemforum.com/wp-content/uploads/2022/07/MEF-Day-One-104-Large-1.pngsung smartphone as a car key. It will also allow the driver to operate the air con and the windows remotely, but it's most fascinating function is the ability to transfer authorisation of the car from phone to phone by creating a virtual copy of the car's digital key.
Qualcomm's Quick Charge 3.0 technology will let phones with theSnapdragon 820 processor recharge from 0 to 80% in about 35 minutes, but Chinese phone maker Oppo has just announced its own battery-charging technology that blows it away.
Announced at Mobile World Congress, Oppo claims its new Super VOOC charging technology can recharge a smartphone from dead to full in only 15 minutes. How insane is that? Additionally, Oppo says phones with Super VOOC will use special algorithms to maintain low temperatures while charging at such high speed.
There are some catches to Super VOOC, though. First, while the technology will be compatible with microUSB and USB-C cables, that fast charging time only applies to phones with a 2,500 mAh (milliamp-hour) battery. That means phablets with larger batteries won't recharge that quickly. And a lot of people use phablets these days.