Purchases, payments & banking around the world
MEF's global consumer study series looks at the habits and attitudes of nearly 6000 consumers in nine countries.  The Mobile Money Report supported by Wirecard found 78% of people surveyed had made a purchase by mobile in the previous six months and looks at the types of payments and banking activities in both developed and emerging markets that are changing m-commerce habits and driving adoption of mobile money.
Read the summary and download load the FREE report now.
m-Commerce Update – Global data on mobile shopping trends and habits including types of items and services purchased
Mobile Payments – How are mobile payments evolving worldwide? Which countries favour paying by phone bill or via mobile wallet services? What barriers stop mobile payment services being more widely adopted?
Mobile Banking – Paying bills and sending money, checking bank balances and transfer of funds. Global mobile banking trends uncovered.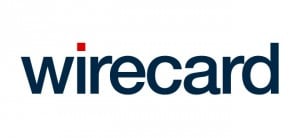 Wirecard AG is a global technology group that supports companies in accepting electronic payments from all sales channels. As a leading independent supplier, the Wirecard Group offers outsourcing and white label solutions for electronic payments. A global platform bundles international payment acceptances and methods with supplementary fraud prevention solutions. With regard to issuing own payment instruments in the form of cards or mobile payment solutions, the Wirecard Group provides companies with an end-to-end infrastructure, including
the requisite licences for card and account products.
Wirecard AG is listed on the Frankfurt Securities Exchange (TecDAX, ISIN DE0007472060, WDI).
For further information about Wirecard, please visit the website or follow them on twitter @wirecard.
On Device Research is a research company that gathers responses on mobile devices – so far we've sent over 2.3 million surveys across 53 countries. By conducting research on mobile phones and tablet computers we can reach consumers wherever they are, at any time and in any location.
Mobile research also brings fresh, instant responses that accurately capture consumers' feelings, thoughts and opinions.
For more information visit www.ondeviceresearch.com