Mobile World Congress in Barcelona, all the news stories that stood out on Day 2.
Google Assistant is coming to Android phones (not just Pixel), some phones are now '5G ready', IoT and smart cities are getting real, YouTube announces YouTube TV and more…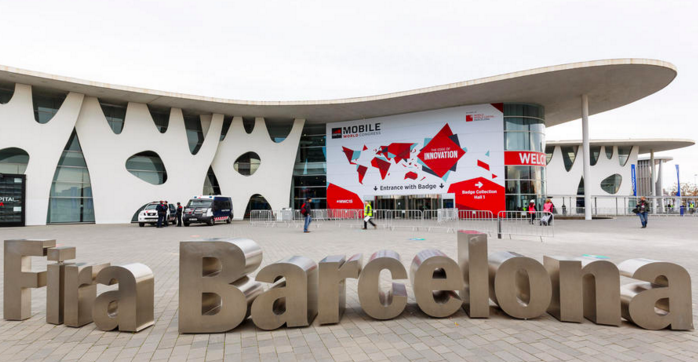 The virtual assistant previously exclusive to Pixel phones will soon be making its way to phones running Android 7.0 Nougat and Android 6.0 Marshmallow in the US, Australia, Canada and the UK.
You can soon ask your phones running Android Marshmallow and Nougat for help really soon.
Once exclusive to Google's Pixel phones, Google Assistant will soon be released to the wilds of Android 6.0 and 7.0 devices in the US as soon as this week, while users in Canada, Australia, Germany and the UK will get the feature soon as well.
Google Assistant lets you talk to your phone in a conversational way, providing answers to questions about the weather, flight information and appointments. The assistant can even control your smart home, putting it head-to-head with Alexa.
The hot topic at Mobile World Congress this year is not a new phone – apart from the Nokia 3110, they all look the same.
Nor is it a new technology like virtual reality – compared with last year, there seem to be fewer VR headsets around.
No, the biggest thing in Barcelona is something invisible that doesn't yet exist, 5G.
The hype about the potential of the next generation of mobile networks has reached new heights, with every major company exhibiting here eager to explain how it will be at the cutting edge of the coming 5G revolution.
2017 will likely be the year of 5G internet speeds as Chinese telecoms player ZTE reveals the first 5G-ready phone.
4G speeds for mobile devices of up to 30Mbps has become the standard that Irish mobile networks and others around the world aim for, with device manufacturers engaged in a constant battle to stay ahead of the latest developments.
Throwing its hat into the ring, ZTE in China has revealed its latest device, which is ready for the next era of mobile speeds of up to 1Gbps.
At Mobile World Congress in Barcelona, BT announces new research into network design and build, and explores the future of 5G networks
At Mobile World Congress 2017 (MWC) in Barcelona, BT announced its participation in the Telecoms Infra Project (TIP), a global initiative comprising Facebook, Deutsche Telekom, SK Telecom, EE, Nokia and Intel, to reshape how networks are designed and deployed, and enlisted Nokia to participate in a new research project into future 5G networks.
The TIP will see BT work jointly with Facebook and other community members at its technical lab in Adastral Park and other locations, enabling telecoms infrastructure startups to get hands on with sector experts from around the world.
Sony early on Monday morning took the wraps off what can only be described as the best smartphone of Mobile World Congress 2017 so far, a phone we didn't see coming. With the Galaxy S8 missing in action, we expected LG, Huawei, and even Nokia, try to steal the spotlight of the show.
But Sony casually announced during a press conference hosted at its booth at MWC a brand new flagship handset that's not only the first smartphone with a 4K HDR display, but it also packs the one chip that we're yet to see out in the wild, the Qualcomm Snapdragon 835.
Sadly, the Xperia XZ Premium will likely be just another hot Sony phone that the crowds will ignore.
Japanese kit maker optimistic that this time round, operators won't be relegated to the role of connectivity providers.
NEC this week emphasised the importance for telcos to avoid allowing over-the-top (OTT) service providers to elbow their way to the top of the value chain when it comes to the IoT.
In the traditional communications market, telcos have been relegated to connectivity providers, while OTTs make use of the underlying network infrastructure to generate revenues from voice, video, and messaging apps.
When it comes to the IoT, OTTs like Google and Amazon have developed cloud-based IoT platforms that communicate with, and collect and process data from, connected devices. That capability forms the basis for new IoT apps and services for enterprises and consumers alike. In this scenario, telcos again play the role of connectivity provider.
GE plans to install Current's CityIQ sensor nodes on 3,200 street light poles across San Diego, with AT&T handling data connectivity.
AT&T has signed a deal with GE to install its Current CityIQ sensors onto streetlights in various US cities, beginning with San Diego, Calif. The two corporations say smart street lighting will help cities monitor things like traffic patterns, parking, air quality, weather emergencies, and even gun violence on city streets.
As part of the agreement, GE plans to install Current's CityIQ sensor nodes on 3,200 street light poles across San Diego as the city upgrades 14,000 light fixtures to Current's Evolve LED luminaires. AT&T will act as the data carrier and provide "highly secure connectivity" for the San Diego deployment, according to a press release.
Urban Airship, a mobile growth company, has collaborated with payment technology service provider USA Technologies to integrate with Apple Pay – and provide consumers with the ability to earn and receive loyalty rewards with a single tap.
Through the integration, businesses can automatically update loyalty points or offer a pre-filled enrolment form at the point of sale when customers use Apple Pay.
YouTube is expanding beyond its role of being an online video hub. The Alphabet-owned company announced on Tuesday that over the next few months it will launch YouTube TV, an online cable bundle with all the networks and dozens of cable networks. For just $35 per month, you'll have not only access to all the YouTube content, but also live shows and programming from 40 networks, including sports and news with membership for up to 6 people.
Some of the networks that are included are ABC, CBS, NBC, FOX, USA, FX, FreeForm, Disney, ESPN, Fox Sports 1, NBC Sports Network, MSNBC, CNBC, Fox News, and Fox Business. You can also add on channels such as Fox Sports Plus and Showtime.
YouTube TV will be standalone from the main YouTube app.