This week the mobile industry once again descended on Barcelona's Fira Gran Via for the biggest mobile exhibition in the world, to see the latest cutting edge technologies and innovations coming our way in 2014.
Aside from the ubiquitous reportage on Mark Zuckerberg's keynote and Samsung's new flagship phone, media coverage from the show focused on a few key themes including the continued explosion in wearable technology, the rising interest in advanced phone security and the proliferation of cheap smartphone tech for developing markets.
Read some of the key mobile stories that caught our attention throughout MWC week…
---
 Global News Stories
---
Weathered veterans of the Mobile World Congress will tell you that this year's event suffered from too many pre-announced devices (thus undercutting the on-site news value), or that not enough of the big names in mobile (read: Apple, Google, etc.) were on hand to go head-to-head against the other major players. But for those new to the event, the Barcelona mobile industry conflab was nevertheless an exciting look, in great detail, at the many ways in which mobile has already surpassed any other form of computing in importance for consumers and tech companies alike. Here's what we learned from the latest MWC by following some of the major trend lines that shaped this year's event.
---
It's clear that user privacy is firmly on the agenda for 2014. The year is barely two months old, and we've already seen a scandal around leaky apps, Facebook dropping two mobile measurement partners due to data concerns, and a Microsoft survey identifying privacy as the single biggest global tech concern.
---
NSA whistleblower Edward Snowden's revelations about the extent of the U.S. government's surveillance dragnet of Internet users has had one positive impact, according to Facebook's Mark Zuckerberg: it's made rivals in the tech industry more open to working together. "The NSA issues, I think they're a real issue, especially for U.S. Internet companies," he said today. "Trust is  such an important thing when you think about using any Internet services and sharing personal information."
---
We spent the first part of this week hitting the show floor and in behind-the-scenes meetings, learning everything there is to know about the upcoming year for the wireless industry. Fortunately, it turns out there's much more going on in mobile devices than incremental spec increases and dubious software add-ons.
---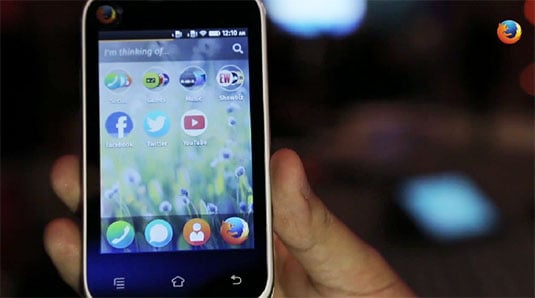 Ever in search of the next few billion people who will access the internet for the first time in the coming years, Mozilla has unveiled a reference design of a smartphone that it says could sell for as low as $25 (£15). The entry-level prototype running Mozilla's Linux-and-HTML-based Firefox OS was unveiled at the Mobile World Conference in Barcelona on Sunday.
---
As this year's Mobile World Congress approaches its last day, we take a look at some of the various smartphones that have caught our attention so far.
---
In other MWC news…
---
Facebook has launched its first social TV analytics report with partner SecondSync, revealing for the first time the true scale of use of the social network as an armchair companion. An impressive 80 per cent of the conversations analysed by SecondSync across the US, UK and Australia took place on mobile, the study found. "We are rapidly becoming a mobile-first company," said Alex North, head of measurement at Facebook.
---
Not content with basically murdering SMS, it seems the WhatsApp team is setting its sights on the next level: voice. Speaking at Mobile World Congress today, founder and CEO Jan Koum announced that his hit messaging app would soon begin rolling out voice services to its suite of mobile apps. Sorry, telcos. Koum also took the opportunity to give some more insights into WhatsApp's rocketing growth — the messaging app now serves 465-million users a month, of which 330-million chat everyday.
---
More than a few people were surprised when Facebook said it would pay $19 billion for messaging app startup WhatsApp, but today Facebook CEO Mark Zuckerberg said that he believed it was actually worth more. "If we can do a good job with WhatsApp [and] grow it, it will be a huge business," he said today during a keynote presentation at Mobile World Congress in Barcelona.
---
The GSMA announced the winners of the 19th Annual Global Mobile awards, held at the GSMA Mobile World Congress in Barcelona. The winners were honoured in an afternoon ceremony hosted by British actor, writer, presenter and comedian James Corden.
---
Mobile News Round-up – These articles are not written by MEF and do not represent any views of individuals, members or the organisation.
---