Find out the week's top mobile stories from around the world. Stories this week include…  Apple should face 6 mln euro fine, adviser to French privacy watchdog says, Australia court clears Google in data privacy case, Meta wants to bring the metaverse to Africans through their cell phones and much more…

PARIS, Dec 12 – Apple should face a 6 million euro ($6.3 million) fine for breach of privacy rules, the top adviser to French data protection authority's sanction body recommended on Monday.
CNIL's sanction body is free to ignore the rapporteur's recommendations, but these typically carry a lot of weight regarding the watchdog's final decision. The rapporteur, Francois Pellegrini, made his recommendation after an investigation by the authority, itself triggered by a complaint filed last year by lobby group France Digitale.
An Australian court rejected allegations by the telecoms regulator that Google misled customers about the expanded use of personal data, ordering the watchdog to pay the search giant's legal cost.
In a ruling last week, the court found notifications to consumers and changes to Google's privacy policy to expand the scope of its collection and use of personal data were not misleading because the company asked for users' consent and only implemented changes if this was given fully.
Meta sees a huge metaverse business potential in Africa—$40 billion added to the continent's GDP by 2031. This ambitious goal has one major caveat, "only if the metaverse were to be adopted and grow in a similar way as mobile technology."
But the continent is grappling with challenges that if not addressed mean it will be the last to plug into the company's immersive tech and not in the grand way that Meta hopes it will.
On Sunday, Elon Musk tweeted a vague warning: "the bots are in for a surprise tomorrow." He didn't say what the surprise was. But in the hours that followed, Twitter blocked traffic from roughly 30 mobile carriers around the world, effectively cutting off access to hundreds of thousands of accounts, primarily in the Asia-Pacific region, including vast swaths of Russia, Indonesia, India, and Malaysia.
The project was part of Elon Musk's attempt to rid Twitter of spam. But rather than work to remove individual offenders, the company identified mobile networks associated with large spam networks in specific countries, and blocked users who relied on those networks from receiving SMS messages from Twitter, impacting people with two-factor authentication. Then it blocked traffic from those carriers completely.
The mobile games market is set to decline this year for the first time since the beginning of the smartphone era, as the once fast-growing sector is hit by rising advertising costs, a drop in consumer spending and the end of the coronavirus pandemic's boost to player engagement. Mobile games have been around since Nokia's Snake in the late 1990s but the arrival of Apple's App Store in 2008 kick-started more than a decade of extraordinary growth, turning them into a $100bn market that now accounts for half of the gaming industry's overall revenues.
Earlier this year, Transforma Insights undertook a survey of 1,100+ enterprises in the US and Europe, asking about their buying behaviour and vendor preferences cellular IoT connectivity. As part of that survey, we asked respondents which connectivity providers they were aware of, which they used, and which they would be interested in using in future. In this article, we explore the responses to those questions.
The big cellular network operators dominate the ratings in terms of awareness. Top of the pile overall was T-Mobile. This was somewhat surprising given that its IoT operations have been relatively limited compared to its peers AT&T and Verizon. The high awareness in Europe is also possibly a reflection of awareness for the overall T-Mobile brand.
Visa has pledged to invest $1 billion in Africa to accelerate digital transformation. The announcement was made during the U.S.-Africa Business Forum in Washington Wednesday (Dec. 14).
Visa will use the money to scale operations, deploy new technologies and deepen collaboration with its partners in the next five years. These include merchants, governments, financial institutions (FIs), FinTechs and mobile network operators, according to a corresponding press release. The inclusion of mobile network operators reflects the different role Visa plays in Africa's payment ecosystem compared to the United States.
"The Sell Sider" is a column written by the sell side of the digital media community. Today's column is written by Steve Roach, head of mobile app sales at Index Exchange.
On average, consumers are spending 4.8 hours per day on their smartphones, using up to 80 apps.
Despite massive consumption, however, brand marketers are still hesitant to lean into a mobile-first approach, particularly in programmatic. But with the mobile app economy predicted to grow to $156 billion by 2023, why the uncertainty?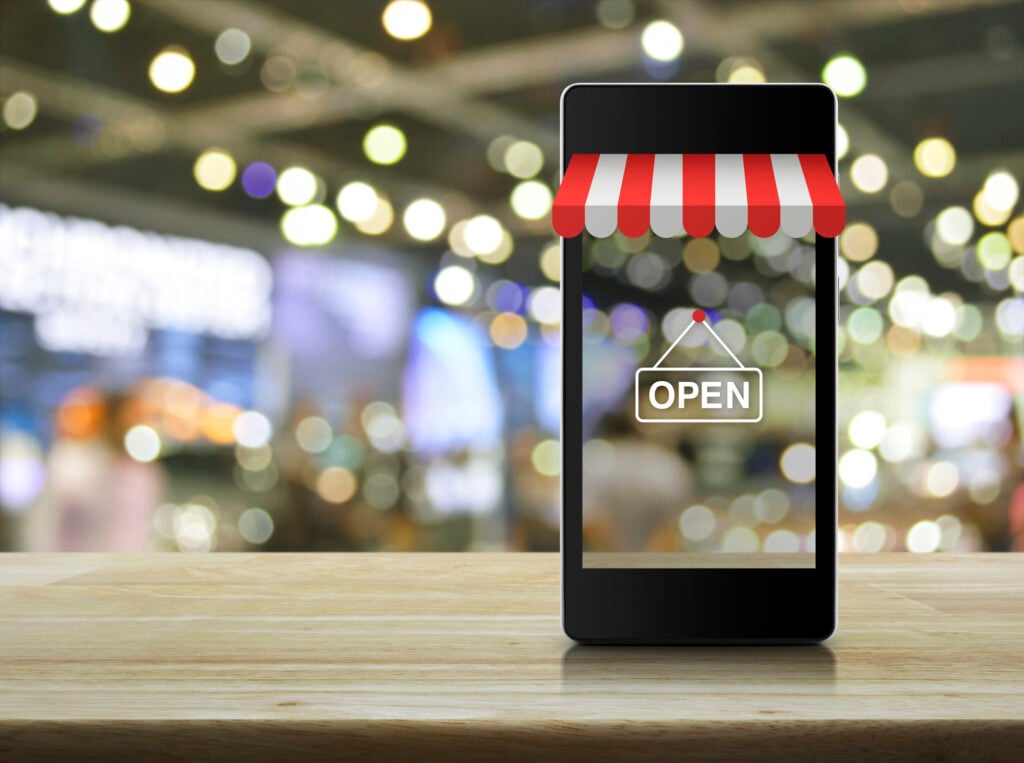 Retail Insight Network
US-based retail giant Walmart has introduced Text to Shop, a mobile app designed to improve the shopping experience for its customers.
The new feature was developed by Walmart 's incubator arm, Store No8, in partnership with its Global Tech team. A beta version of the tool was launched for testing at select markets in October last year.
Customers can use Text to Shop to create in-store shopping lists or shop online for items available on Walmart Pickup & Delivery , before scheduling collection at their nearest supercentre. The retailer said the shopping feature will initially roll out to select customers in the U.S. in early December, and will become broadly available to U.S. customers in the months that follow.