MEFFYS 2019
Blockchain in Mobile
Companies enabling innovation in mobile via blockchain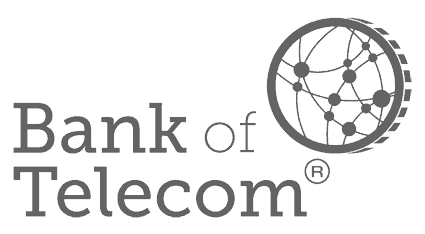 The BoTCoin Market, is the world's first, regulated, international telecom settlements service using Blockchain technology.  It is run out of Internet Mobile Communications (IMC), and its marketplace "The Bank of Telecom" with over 1100 carriers trading voice and SMS. BotCoins is a faster way to settle the deals, avoiding long processing for bank payments; hence providing more efficient and profitable transactions.  IMC has been offering BoTCoins payments to its  existing Bank of Telecom. customers.

The BoTCoin is regulated by the Maltese Financial Services Authority (MFSA) and has a VFA Class 2 notation under Article 61(a) of the Act and as such observes the 5th EU Directive for Know Your Customer (KYC) and Anti-Money Laundering (AML) rules for client onboarding and compliance monitoring of customer accounts.

The BoTCoin Market system is integrated at an API level to Western Union Business Solutions, its FX settlements partner.
Reason for nomination:

The BoTCoin is an example of how blockchain technology can help improve margin in intra-carrier settlement. BoTCoins are already in commercial service and is one of the few examples of Blockchain technology in use today in telecommunications.
Reality Gaming Group are the first games studio to have successfully integrated tokenised in-game items into a mobile game utilising blockchain technology. Over 6500 items have already been purchased by users and these blockchain-based items are currently being used in the studio's first title: Reality Clash.

Reality Clash is an augmented reality combat game which offers a truly innovative gameplay experience. Think Pokemon Go meets Call Of Duty.

Players can record stats on their items by playing with them in the game and then when they have finished with them they can trade the items to other players. Not only are these items capable of making a profit for traders, but because they exist as tokenised assets on the blockchain they can be used in future game titles too (whether these titles are created by RGG or 3rd parties).

What makes Reality Gaming Group different is that by using blockchain technology and tokenising in-game items we move the ownership of these items back into the hands of the players, not the publisher. This secures ownership, determines scarcity and sets out the parameters for which other developers can use the items in their own games.
Reason for nomination:

As the mobile games market continues to grow exponentially it is prime for a blockchain disruption.  Reality Clash Gaming is the first company to take the unknown leap to integrate the innovative technologies into one game AR/VR and Blockchain.  Something we will no doubt see replicated and common place in the future mobile gaming ecosystem
MEFFYS 2019

Blockchain in Mobile
Please vote for your favourite in the Blockchain in Mobile Category
You must be logged in to vote - please login here and refresh this page. Please note, you must be a MEF member to vote. If you don't have a login – you can register here.