MEF engages stakeholders across the industry at a local & international level, to shape regulation & raise awareness of its effective implementation with the aim of protecting revenues & ensuring a positive consumer experience. This ongoing activity looks at the development of new and existing regulations affecting the market for mobile content and commerce.
With proactive relationships with many regulatory bodies in key markets MEF holds a unique position to lobby on the mobile industry's behalf, helping to shape upcoming regulation to make sure it achieves its aim of protecting consumers with our member's business interests in mind.
As a truly global member network we can act as a trusted advisor to regulators worldwide, bringing knowledge and experience of issues that have been effectively resolved in a specific market to other regions.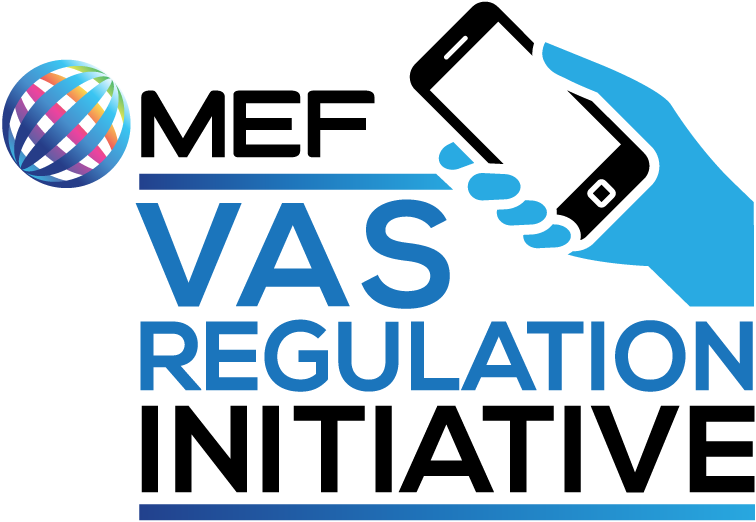 VAS Code of Conduct Downloads
Programme Objectives
The programme focuses on a variety of regulation in value-added services. The programme aims to:
Amplify relevance of the code having all stakeholders engaged (content providers, aggregators, integrators, MNOs, regulatory agency and the government)
Create a platform to discuss better practices, updating/creating new guidelines for the VAS services
Development of a Monitoring and Certification Scheme
MEF Policy & Regulation achievements include:
Developed and launched a landmark Unified Code for VAS in Brazil, fully supported by government regulator Anatel
Established the EMEA Regulatory Committee to discuss the effective implementation of policy codes
Completed a regulatory tour of Asia, covering Singapore, Malaysia, Indonesia and India, to meet with the industry and regional regulators to provide thought leadership, foster collaboration and create an environment conducive to continual industry growth
Launched the first ever interactive resource for sweepstakes promotions in the US
Launched the first ever practical guide to the AVMS Directive for the mobile entertainment industry.
Co-produced a European Framework for Safer Mobile Use by Younger Teenagers and Children
Was mentioned in the Ayre report on TV broadcasters' use of premium rate telephone services in programmes as a body developing is its own voluntary 'framework' for good practice in participation TV services in the UK.
To find out more about MEF's  VAS Regulation Initiative, please leave your details