WIT Software is a private, trusted company that creates software for Telecom Operators and Service Providers. The company has deep expertise in different areas of mobile telecommunications, including: mobile messaging, IP voice&video, artificial intelligence, customer engagement, IoT, digital channels, mobile money, mobile security, IPTV and OTT-TV.
MEF Connects Rich Communications sessions are all available to watch on demand – Here, Kirusa's Inderpal Singh Mumick shares some P2A messaging fundamentals, and explores how users can discover and start chatting with bots, the RCS standards for directories and practical solutions for discovery and deep linking support in messaging clients & MaaP platforms.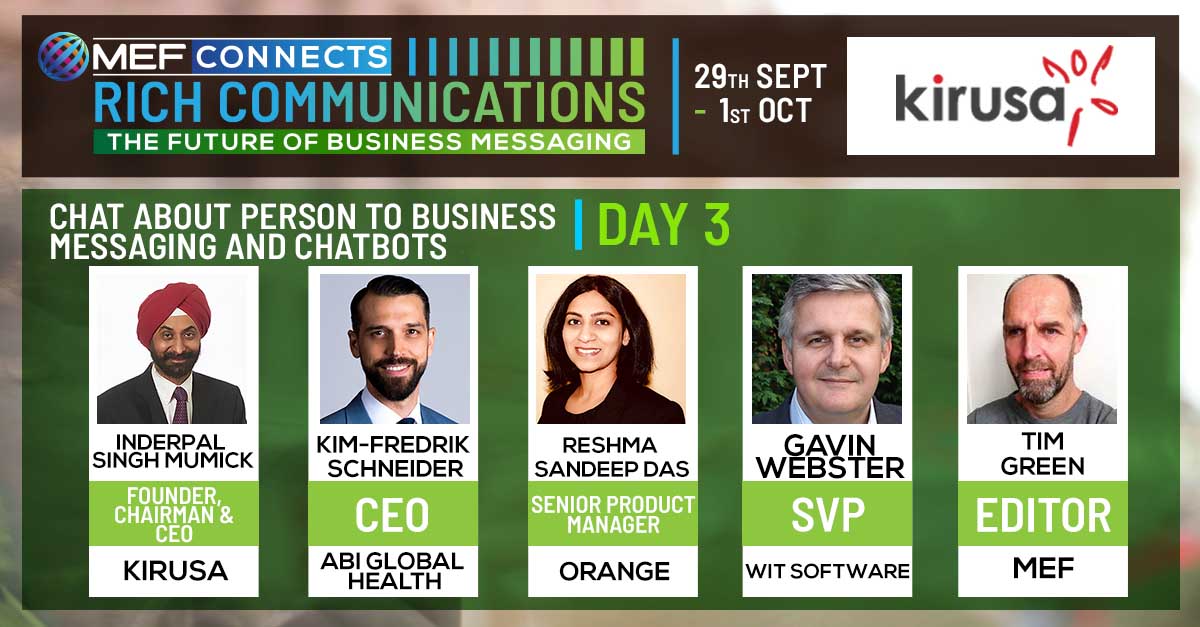 At MEF Connects Rich Communications one of the panels took a closer look at the concept of omnichannel and if it remains a cornerstone of customer engagement strategy. The panel discuss how an omnichannel approach ensures business messaging continuity regardless of mobile device, operator, app, or channel used, and the importance of a multi-channel strategy and managing customer interactions across multiple messaging channels for a seamless customer experience.