SMS Highway uses mobile technology to connect enterprises to their clients. Combining a world class network directly with over 200 Mobile Network Operators, we create services designed to make it easier for our customers to transact and communicate with their clients – wherever they are in the world.
SMS Highway began operations in Bucharest Romania in 2002 as a local Value Added Services provider. We have expanded our international presence working with over 500 key clients from our offices in London, Hong Kong, Beijing, Dubai and Bucharest.
Our solutions include Application to Person (A2P) SMS, 2-way messaging, mobile intelligence and services enabled for both SMS and Voice. We also support a number of our Mobile Network Operator partners as they develop their own mobile/A2P strategies.
15 years in the messaging industry! We have been here since the very earliest days of A2P messaging – something we are very proud of, and we remain at the forefront of an industry predicted to grow from revenues of $11.7b in 2017 to $26.3b in 2022
MEF Connects Wholesale sessions are all available to watch on demand – In this session, an expert panel turn their attention to the Asia, African and Middle Eastern markets, to discuss among other things, the impact of Covid19 on wholesale in the markets, unique regional trends, the challenges and opportunities for wholesale and their predictions for how 2021 will develop. MEF's Tim Green moderates the panel featuring: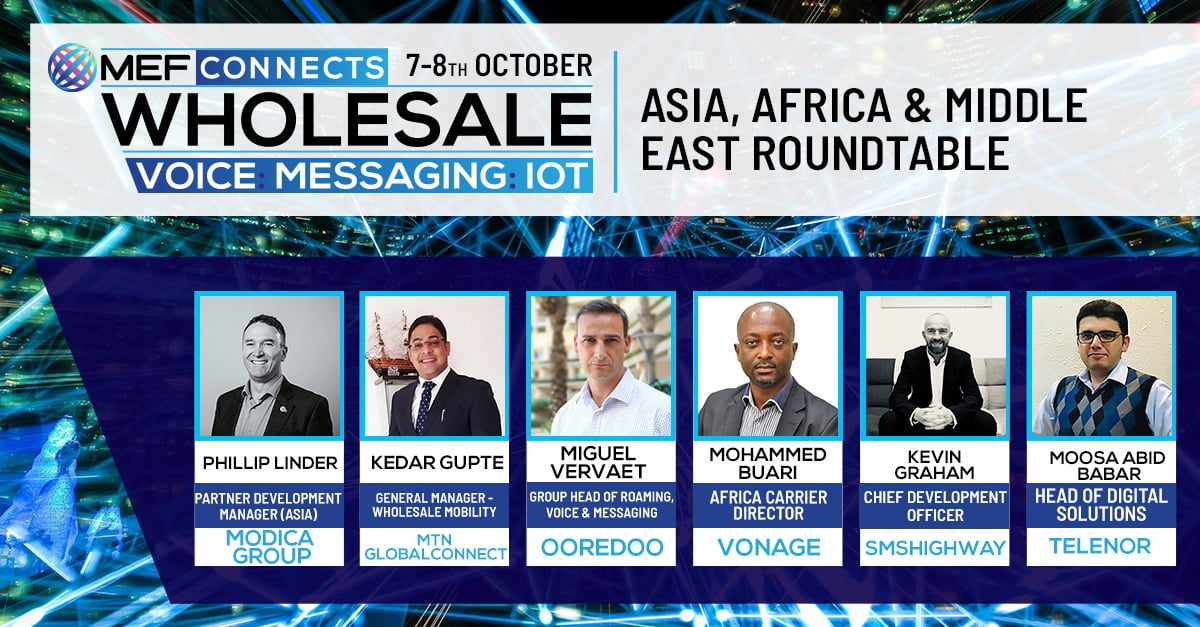 MEFTV speaks to Kevin Graham, Chief Development Officer SMS Highway Group during Messaging SMS World London about their business and their strategy of helping the operator community understand how to control and adapt to the needs of the enterprise market. "We work very closely with our operator partners, and some of the work we're doing in emerging regions is focussed around helping to educate the operator community on the opportunities that exist within A2P messaging