Connecting people and businesses in an omnichannel world is complicated.

Sinch, the Customer Communications Cloud, makes it easy.

We've made it our mission to help businesses stay close to their customers and deliver unified, personalized experiences, that truly revolve around their customers — no matter the channels they use. Over 150,000 businesses, including 8 of the 10 largest tech companies in the world, rely on us for their customer communication needs. Our global super network is the most secure and reliable network for messaging, voice and email.

Sinch has been profitable and fast-growing since it was founded in 2008. It is headquartered in Stockholm, Sweden, and has a local presence in more than 60 countries. Shares are traded at NASDAQ Stockholm: XSTO: SINCH.

Learn more at sinch.com.
MEF's Future of Messaging Programme recently published a new whitepaper to raise awareness of the data protection risk for businesses when using SIM Farms.
It looks at the data protection obligations and liabilities for all stakeholders in the messaging value chain and demonstrates how possible data protection legislation breaches which are liable to hefty fines can mean 'cheap' messages can quickly become very expensive.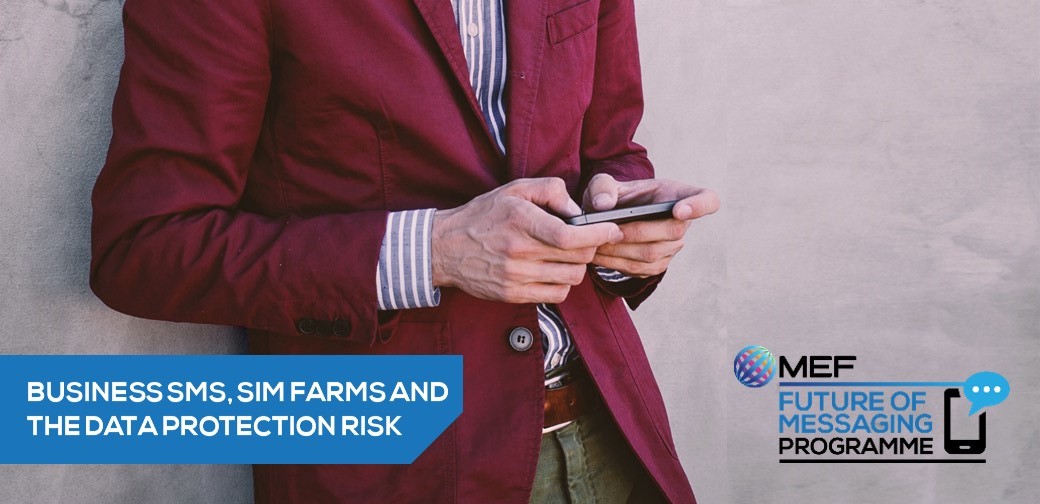 At MEF Connects Rich Communications one of the panels took a closer look at the concept of omnichannel and if it remains a cornerstone of customer engagement strategy. The panel discuss how an omnichannel approach ensures business messaging continuity regardless of mobile device, operator, app, or channel used, and the importance of a multi-channel strategy and managing customer interactions across multiple messaging channels for a seamless customer experience.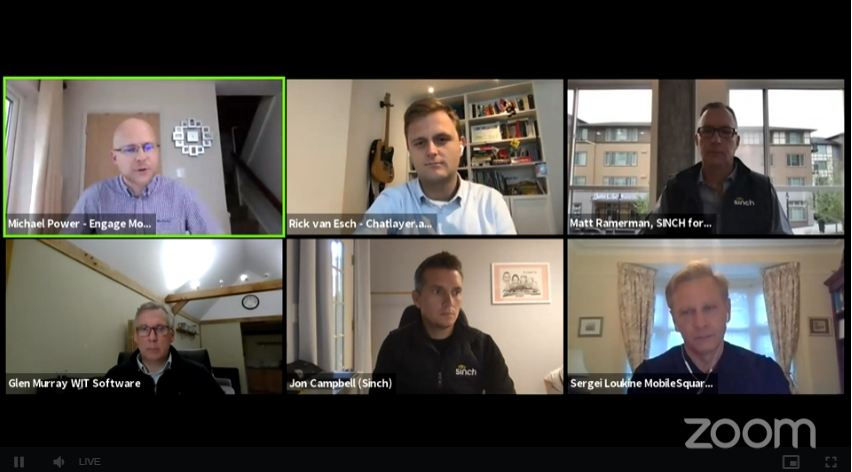 MEF's Future of Messaging Programme was founded in 2015 to align best practices and sustain business messaging as a trusted channel for businesses to communicate with their customers. As new business communications channels evolve, SMS remains key thanks to its ubiquity.
However, use of unauthorised routes such as SIM Farms undermines trust in business messaging and programme members have developed a new whitepaper to raise awareness of the data protection risk for businesses when using SIM Farms.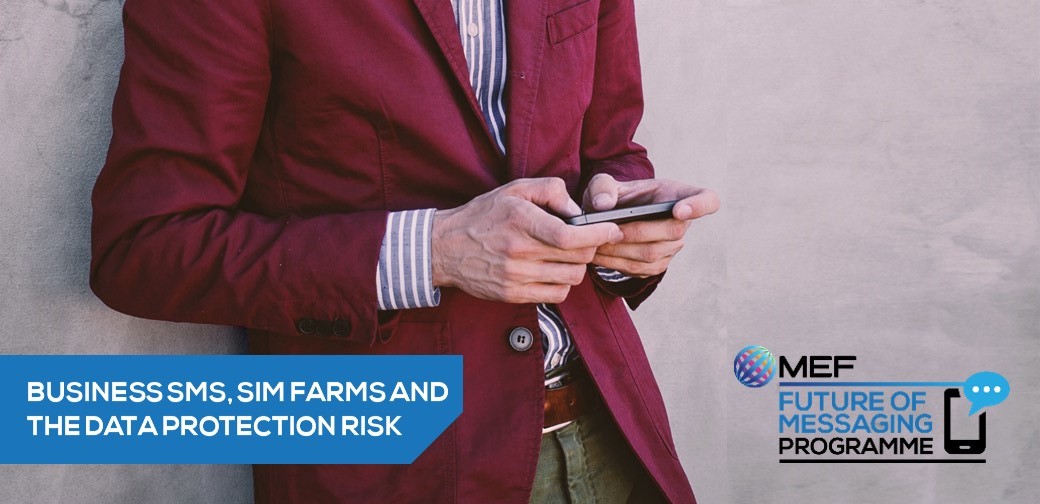 MEF's SMS SenderID Protection Registry helps identify and block fraudulent SMS texts, protecting consumers, legitimate businesses and organisations falling victim to text messaging scams. Known as 'Smishing' criminals send bogus texts which appear to come from a trusted sender. The Registry allows organisations to register the message headers used when sending text messages to their customers and limits the ability of fraudsters to impersonate a brand by checking whether the sender is the genuine registered party. In the UK, an industry initiative is trialing the Registry with over 50 bank and government brands being protected.
More than 4,000 digital marketing execs crammed into a former brewery in East London for the sell-out MAD//Fest conference. Many tuned into a special MEF session: Conversational Commerce: A Two Way Street. Tim Green was there…
In my role as features editor of the MEF, I have moderated many many public events. But I can honestly say that MAD//Fest was the first at which every audience member was wearing headphones.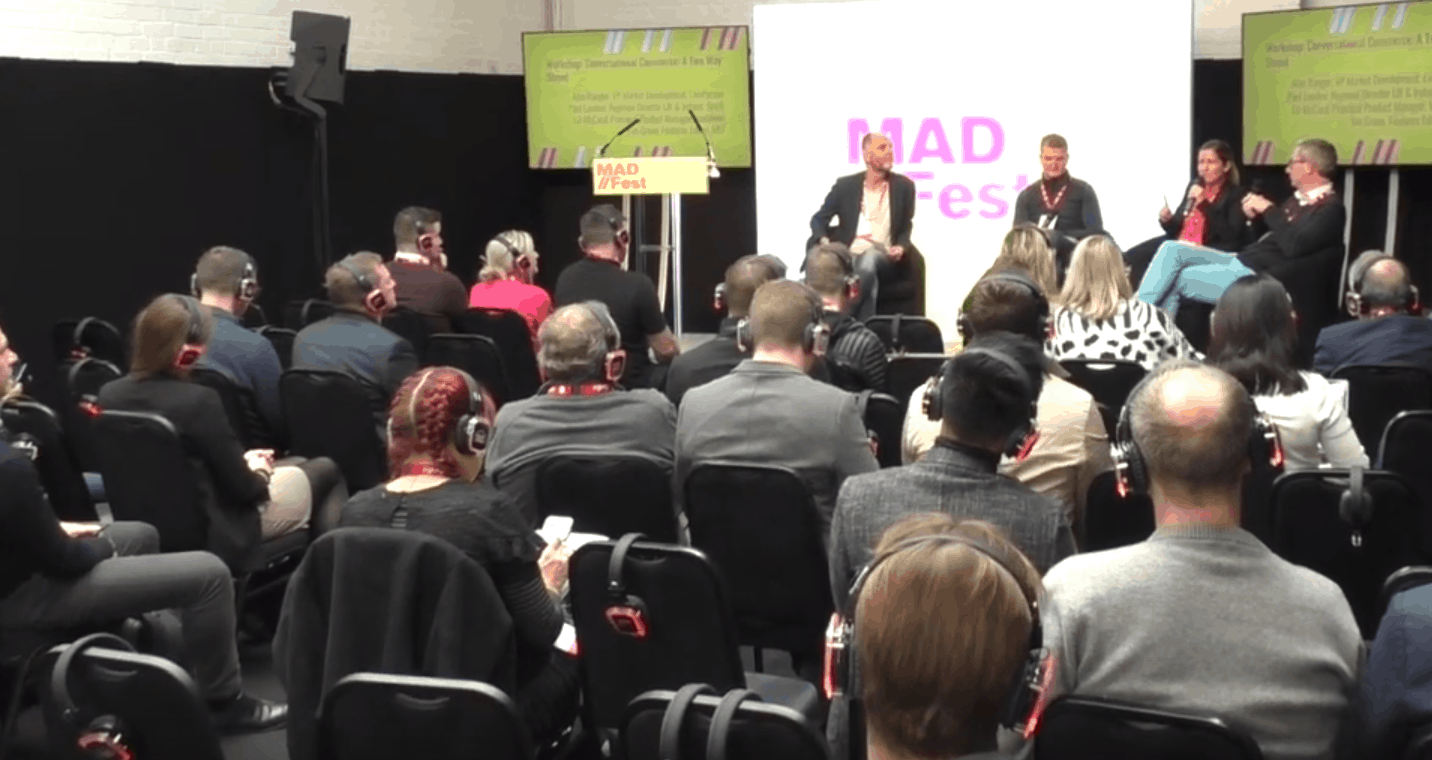 Sinch's latest research report: Mobile Consumer Engagement 2020 highlighted that not only do consumers welcome many different kinds of personalized mobile messages from businesses, but also that they're 35x more likely to open them than emails. Yet despite this, businesses have been slow on the uptake and are not providing the kind of high-value, real-time messaging that consumers crave.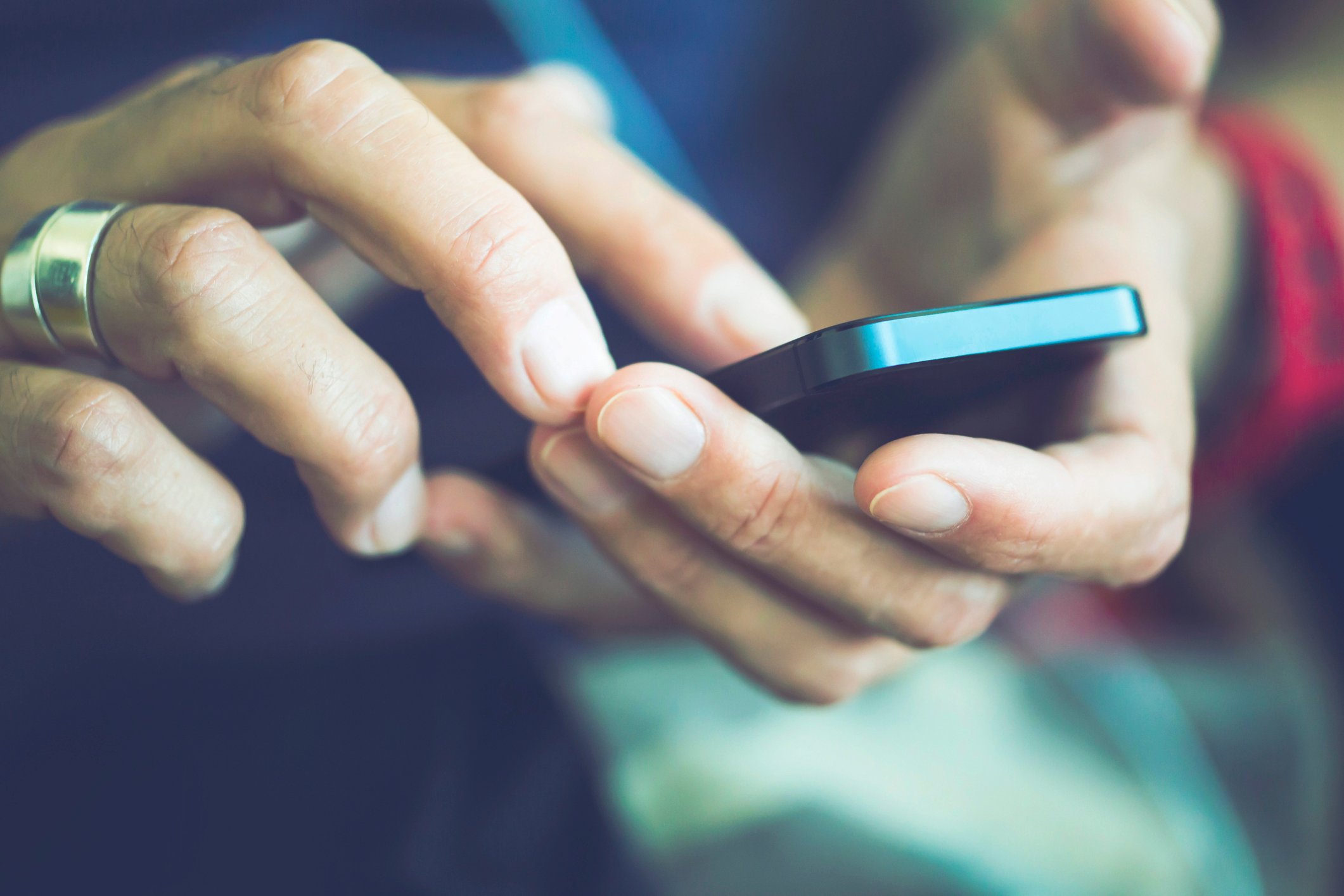 Do consumers want brands to message them? Yes. Are brands responding? Not nearly enough. So says Sinch's new Mobile Consumer Engagement 2020 report. Tim Green dug into the findings.
It's a great time to be alive and in marketing. The era of hit-and-hope consumer segmentation is coming to an end.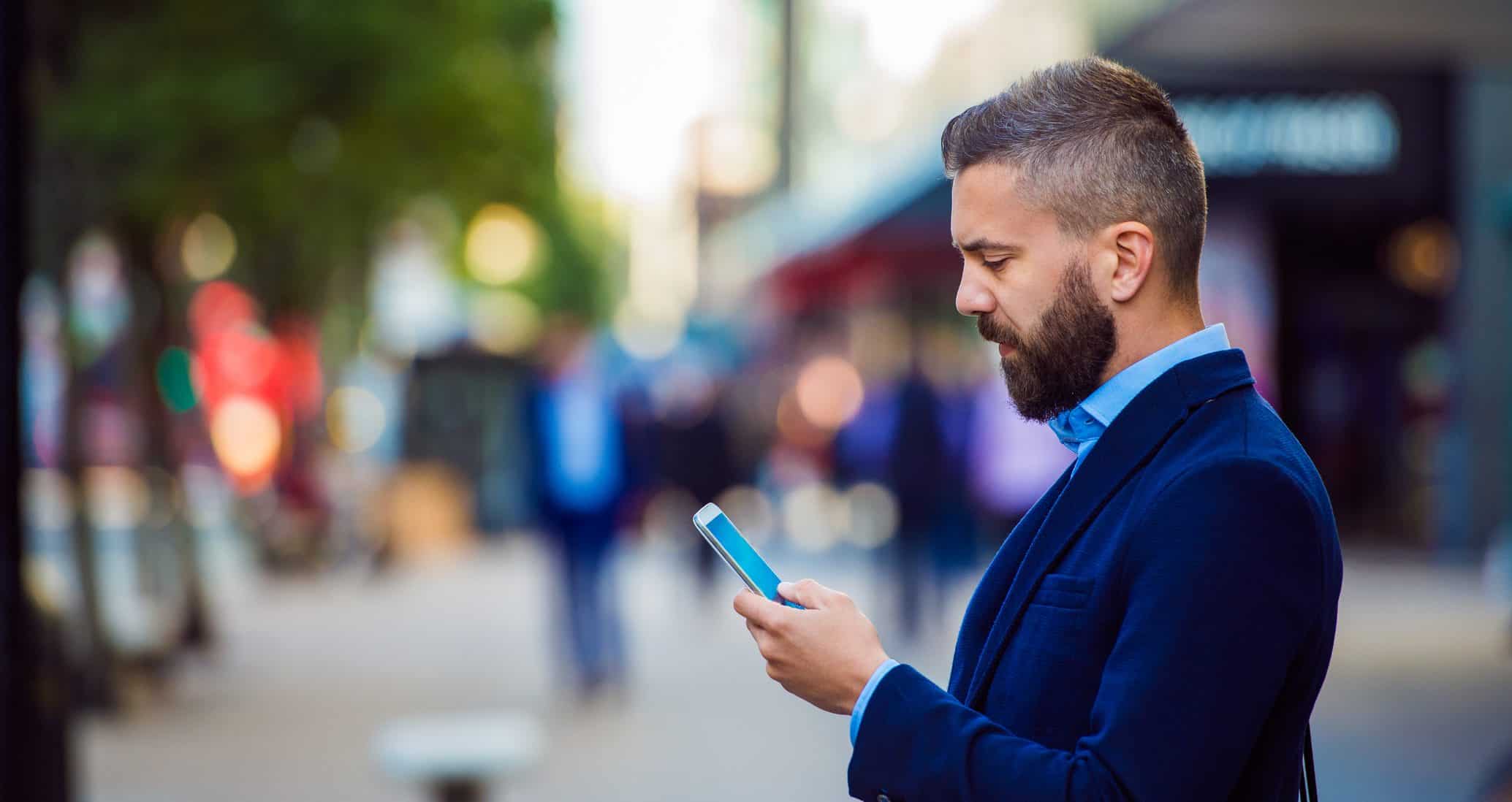 Marketers can't buy customer loyalty any longer. They have to earn it with excellent customer experiences. They can do this with hyper-personalised mobile video, as Sinch Engage's Matt Ramerman explained in a MEF webinar…
In marketing circles, all the talk is of personalisation. There's a sense that the era of mass marketing and broad segmentation is over. Instead, customers now demand 'relevance'.
Why global enterprise messaging is a Sinch – MEFTV talked to Robert Gerstmann, chief evangelist and co-founder, during MWC19 about CLX Communication's rebrand to Sinch.
The new identity integrates all the products and services that were previously marketed under the CLX, Symsoft, Sinch, and Vehicle brands within a single new offering, designed to redefine how enterprises engage and interact with their customers.
A third of businesses are ready to use Rich Communications Services (RCS) messaging, a quarter are already using chat bots and 23% indicate that their use of two-way (actionable) SMS has increased. That's according to Ovum's Enterprise Messaging Survey, developed in partnership with CLX and Symsoft.
The report, which explores the rapidly evolving business-to-consumer communications market, provides a clear indication that brands and businesses are ready to embrace richer, more immersive and interactive messaging formats.
The EU's general data protection regulation (GDPR), is just under one year away and expands the rights of EU citizens around privacy and protection of personal data.
Among other things, it requires that companies maintain adequate data records, disclose data breaches and increase opt-out options. Heavy fines are on the table for companies that do not comply.
We asked MEF members and experts the wider mobile, legal and data industries to give us their thoughts on GDPR readiness, the implications for consumer privacy and whether or not they view the forthcoming legislation as an opportunity. Here's what they said…
Just a few days before Mobile World Congress, Google announced plans to integrate RCS messaging in to new Android handsets. 27 mobile carriers and OEMs have agreed to make it their default-messaging app so that the newly christened 'Android Messages' will become a native feature of Android devices going forward.
Here, MEF member, Robert Gerstmann, MD for CLX Communications discusses the significance of the Google RCS announcement.
The mobile messaging space has been bumpy in the last few years. But Sweden's CLX prospered throughout. And it did so without a euro of outside funding. CLX MD Robert Gerstmann told Tim Green about rise of CLX and its plans for the next phase of mobile messaging…