Global Message Services (GMS) is a global messaging provider offering services for mobile operators and enterprises.

Pioneers in A2P, P2P and P2A monetization and leaders in the CIS market since 2006, GMS has expanded globally with a current reach of 900 mobile operators, more than 240 of them directly connected, all over the world.

With commitment, integrity and progress being our core values, GMS prides itself on our top-notch innovative solutions, as well as excellent customer service, and impeccable compliance and security.

GMS is a one-stop shop for worldwide communications through high-quality turnkey solutions tailored to each client's needs.

GMS multi-channel messaging platform, Hyber, allows enterprises to deliver messages across different channels worldwide: SMS, Push, OTT messengers, email, etc. GMS is Viber's official partner.

GMS Monetization solution for Mobile Operators enhances operator`s SMS business by addressing technical issues, as well as commercial and legal. A step-by-step project plan will heighten the security and overhaul the business processes to put the operator in complete control of his network and increase revenue.

Headquartered in Baar, Switzerland.

GMS` mission is to bring progress to its partners.

GMS services

turnkey Monetization solution
messaging services

multichannel messaging services, including OTTs
interactive projects
mobile advertising
software solutions

Let's grow your business together!
During MEF Connects Wholesale, Chief Product Officer at Global Message Services Virginie Debris took part in a panel session discussing the opportunities and challenges of interconnecting RCS worldwide. Here, she expands on the discussion and its main conclusions, the importance of hubs in securing a global inter-connect.
RCS is a truly innovative new channel, one that goes far beyond what SMS can do and far beyond being "SMS 2.0" as some people still want to name it. In fact, one of the most exciting aspects of RCS is the seamless customer experience, in which an entire customer journey (whether support or sales) can take place within a single channel.
Last month MEF's Future of Messaging Programme launched its Securing A2P SMS Business Messaging Whitepaper developed by members of its Fraud & Security Working Group. The comprehensive guide makes best practice recommendations when using SMS for Two Factor Authentication and provides practical use cases.
In this webinar, some of the contributors of the paper come together to discuss best practices for ensuring SMS remains a clean and secure channel for enterprises particularly when it comes to sending OTPs.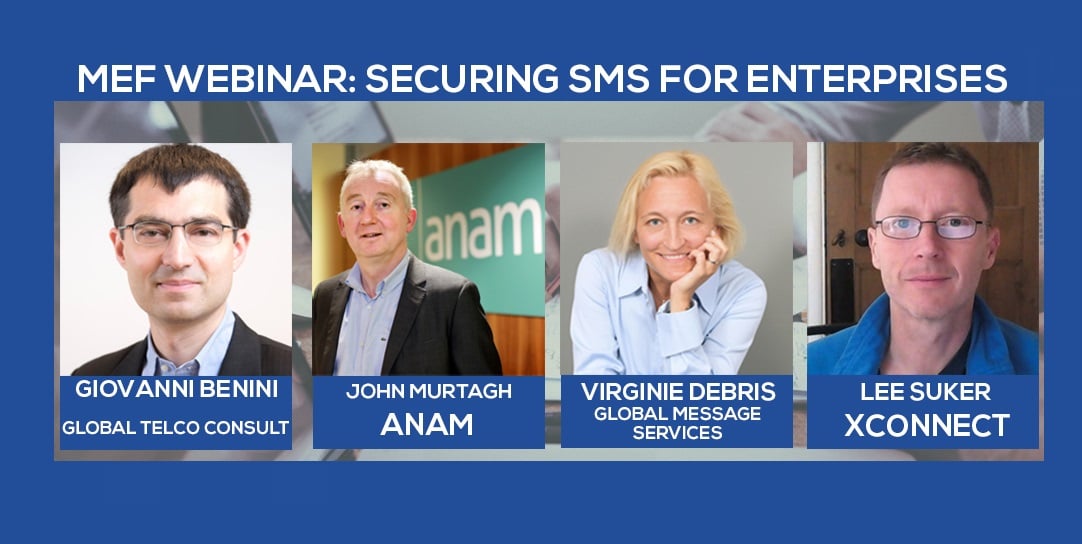 As the global COVID-19 pandemic continues, with countries at differing stages of response and recovery, we share further learnings and actions from MEF members working to support businesses and consumers as well as innovative solutions for fighting back against the virus.
While most of the world comes about in unison to fight any adversary, there is always a small minority that takes it as an opportunity for profiteering. The Covid19 pandemic has been no different.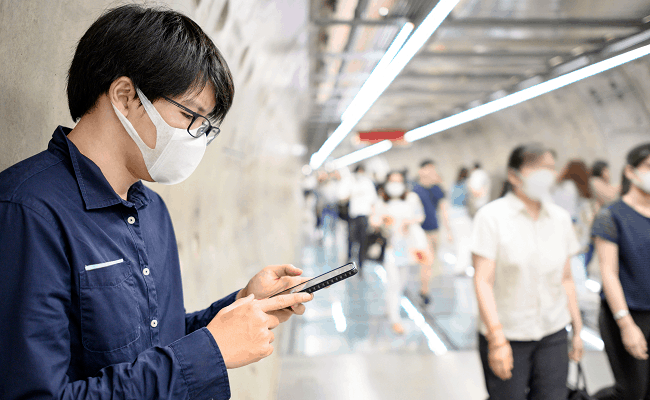 Global Message Services is pleased to announce further Global expansion through the official partnership with GolanTelecom in Israel, which expands GMS' presence in the Middle East.
Golan Telecom is an operator with approximately 1 million of subscribers. Being connected to 900+ mobile operators worldwide, GMS helps GolanTelecom to improve the quality of service, while also reducing operator's capital and operational costs.
GMS is pleased to inform that starting from October 15th, it acts as a one-way direct hub for outgoing A2P traffic, as well as a two-way direct P2P hub for Turkcell – Turkey's leading mobile operator, telecommunication, and technology services provider.
Commenting on the deal, GMS' managing director Iurii Makarenko noted: "With this launch, GMS is expanding its presence in the Turkish market and continuing to grow its footprint. Partnering with Turkey's largest mobile operator is an excellent opportunity for our experts to prove themselves while further honing their expertise at the same time."
MEF Member GMS' Chief Product Officer Virginie Debris discusses what they see as the real value of RCS business messaging (RBM), for both operators and enterprises, and what this means for the future of the channel and of the telecoms ecosystem.
When it comes to talking about RCS, the same features are often emphasised. RCS is secure – it is both encrypted in transit, and A2P/P2A and P2P traffic are separated by default, making it resistant to the threats of spam and grey routes that currently plague MNOs. RCS offers rich content, improving the overall user experience, and feedback and event reporting provide brands using RCS Business Messaging improved metrics for tracking KPIs.
In our 5 minutes with profiles, MEF members talk about their business, their aspirations for the future and the wider mobile industry. This week, Sarah Keller, International Business Development Director introduces Global Message Services.
Global Message Services is a global messaging provider that offers managed services solutions for mobile operators in A2P, P2P, and P2A messaging, as well as multichannel messaging solutions for enterprises.