Special Award: Personal Contribution to Sustainability
Who has been a champion for the Mobile Ecosystem's Sustainability?
Contribution to the Business Messaging Industry – Free Data Resources and Developement of MessagemapIQ a new portal that delivers precise business intelligence on the CPaaS opportunity for;
Aggregators
Operators
Messaging Providers
Investors
Brands & Enterprises
Delivering the best market insights and setting the standard for analytics across the world helping the ecosystem grow their businesses.
Inderpal Singh Mumick, Ph. D
Nominated for his contribution to the RCS commercial models strategy.
Inderpal is an active member and participant at MEF. An expert in conversational messaging, he has contributed extensively to RCS initiatives. A frequent speaker at MEF, GSMA, and other industry events, Inderpal lives in USA, and has extensive experience in, and a deep understanding of mobile markets in USA, Europe, Africa, and India.
Future of Messaging Working Group – Leading the commercial models discussion and setting the framework for event and sessions
Andy has enrolled the first marketing cloud vendor within the Mobile Ecosystem Forum and with that contributed with energy across multiple pillars with a broader perspective on Mobile's application and value within the enterprise layer.
Mike Short was a champion for a global mobile ecosystem. Currently Chief Scientific Advisor at Department for International Trade (DIT) of the United Kingdom. Mike started his career at BT in 1983. He was also leading the innovation at Cellnet, and eventually O2 and Telefonica.  Mike was instrumental in setting up a global forum among the mobile industry as Chairman of the GSMA. He was busy in establishing international roaming, but it also under Mike's leadership that the Mobile World Congress and chaired the Cannes MWC event in 1995.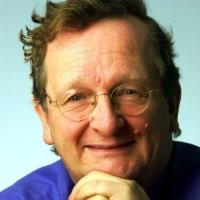 Andrew Bud has been a fierce supporter of mobile services. He also believes intensely that the industry needs to work together across definitions and boundaries. In the early 1980s Andrew was championing cordless telephony, by the mid 1990s Andrew was the Head of mobile at Olivetti – eventually Omnitel / Vodafone Italy. As a founder of the MBlox (now Sinch) an early CPaaS / Direct Carrier Billing player. Today Andrew is managing iProov a leading innovator in mobile identity/face authentication – recently receiving 70 million USD investment. Notably, Andrew has founded and chaired the Mobile Ecosystem Forum, creating a place for cross-industry discussions, anti-fraud actions and consumer protection.
MEFFYS 2022

Personal Contribution to Sustainability
Voting ended! The winners will be announced at the MEFFYS Ceremory in Barcelona, 28th February