Money20/20 Europe
September 21, 2021

-

September 23, 2021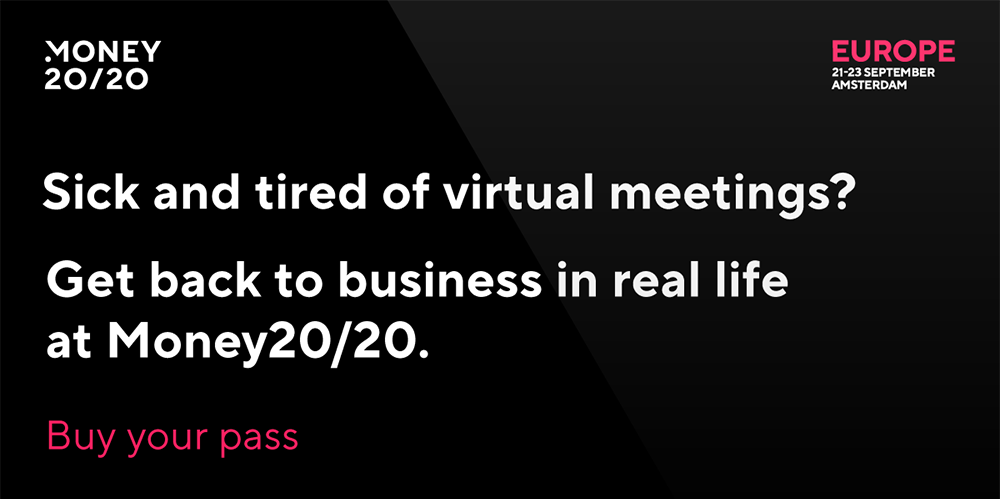 Radical change requires a radical catalyst. Fintech has a big journey to go on, and Money20/20 Europe is here to help you take the first big leap into the unknown.
This is the only place where the whole community, from payments to banking to retail to regulation and beyond, comes together to make the decisions that shape the future.
This September, get ready for a reimagined Money20/20 Europe experience that puts you in the driving seat. The conversations that take place here will decide our collective trajectory.
Related Events