Messaging & SMS World 2021
June 8, 2021

-

June 10, 2021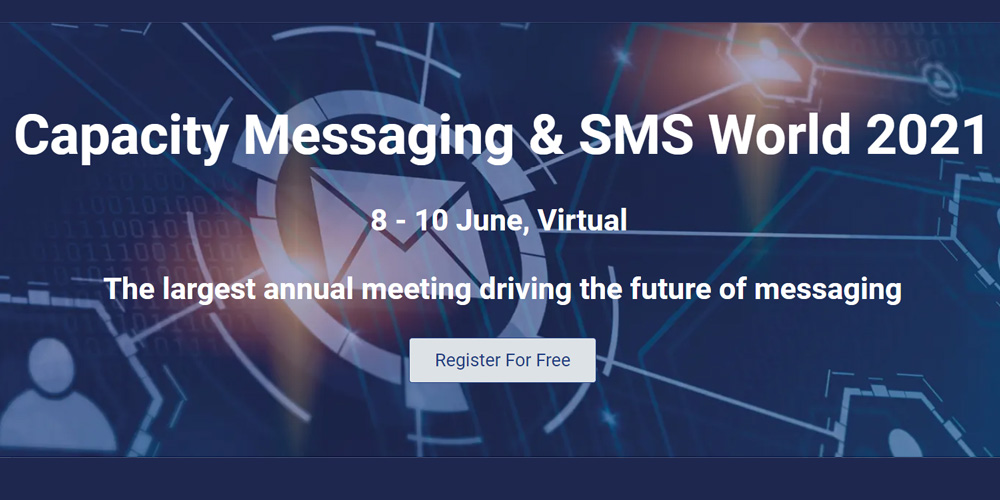 Messaging & SMS World 2021 @ June 8 – 10
The largest event dedicated to the messaging community
Returning virtually on 8 – 10 June, explore the dynamics of the past year and the opportunities to take messaging to the next generation along with the biggest players in the messaging market.
By bringing together 500+ attendees from 65+ countries, 200+ companies, and 35+ speakers, Capacity Messaging & SMS World is the place to be to network and to get on top of the latest developments in areas including Rich Communication Services (RCS), Rich Business Messaging (RBM), Artificial Intelligence (AI), Chatbots and Application to Person (A2P) security solutions.
The virtual event platform will open on 1 June for all registered attendees, giving access to pre-event sessions and all networking opportunities.
#SMSWorld | #KeepingTheWorldConnected
Related Events