MEF Webinar | The new mobility: WiFi6 and 5G
September 3, 2020 @ 16:00

-

17:00

BST
MEF Webinar | The new mobility: WiFi6 and 5G
3 September @ 16:00 – 17:00
The leaps in mobile technologies bring new opportunities for businesses and consumers with new applications in the world with theoretical throughputs nearing 10Gbps.

This webinar is in association with Wireless Broadband Alliance and asks:

How will 5G and WiFi6 work with each other?
Are there new roaming business opportunities emerging?

Wireless Broadband Alliance will tell the 20 year growth story of Wi-Fi making it even more relevant in today's businesses than ever; the importance and economic value Wi-Fi contributes globally and the growing business imperatives on how Wi-Fi-Cellular convergence is transforming our lives and businesses.

What are the key drivers for growth with Wi-Fi 6 and the importance of new spectrum availability (6 GHz) to continued economic enhancements.
Convergence of Wi-Fi and cellular with Wi-Fi 6 and 5G
Delivering the quality and customer performance and service that consumers and business demand, while creating new business opportunities for roaming and offload with OpenRoaming.
Tiago Rodrigues
CEO
Wireless Broadband Alliance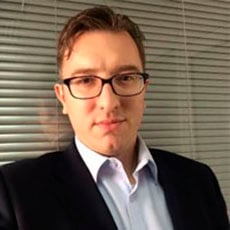 Related Events