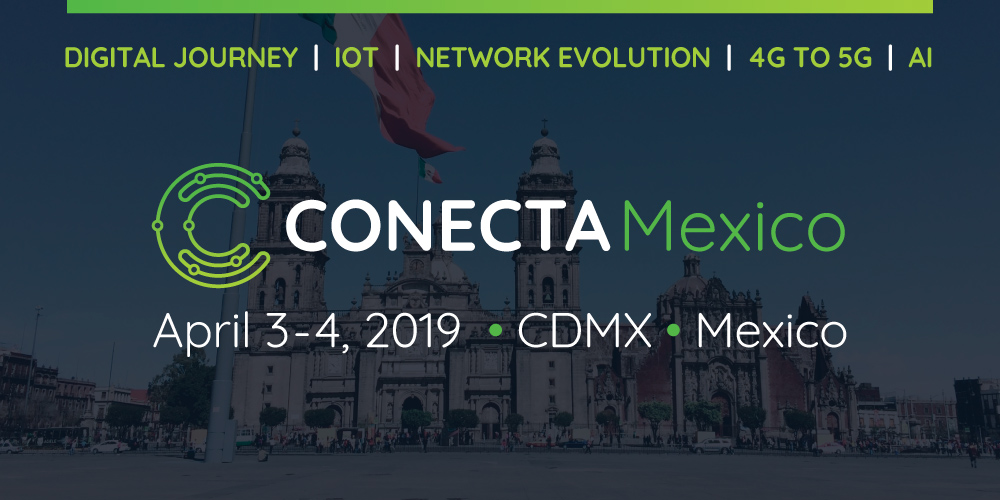 Conecta Mexico
After Telecommunications Reform in 2013, connectivity has been advanced a lot across Mexico and along with Brazil is one of the main market in Latin America region.
Conecta Mexico is a high-level summit that will bring together the main industry players in two days of discussions and will address all the key topics for this booming sector and how this will help operator´s business.
TARGET AUDIENCE:
By company profile: mobile, fixed and cable operators, service providers, regulators and government bodies, vendors
By function: Board level – General Managers and CEOs – VPs, Chiefs, Heads, Directors and Managers of Business Development, Networks, Marketing, Commercial, Strategic Planning, Technology
KEYNOTE SPEAKERS:
Salma Jalife, Undersecretary of Communications and Technological Development of Mexico Gabriel Contreras, Commissioner President of the Federal Institute of Telecommunications of Mexico
Conecta Mexico will take a place on 3-4 April 2019 in CDMX and is being organized by Conecta Latam.
MEF members are able to receive 20% discount on passes. Please contact us for more info.