Asia 2021 GCCM
July 13, 2021

-

July 14, 2021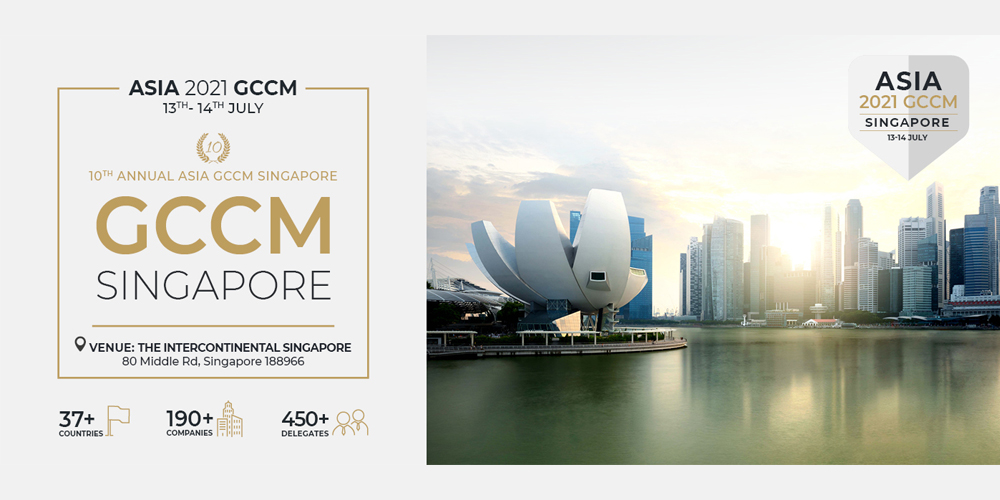 Asia 2021 GCCM – Singapore 13th & 14th July
Carrier Community (CC) looks forward to hosting its Asia 2021 GCCM from 13-14 July, 2021 in Singapore at The InterContinental Hotel.
Now in its 11th year, Asia 2021 GCCM attracts more than 450 members and key decision-makers from 190+ Tier-1, Tier-2 and Tier-3 operators in 37+ countries to meet and network. The demand for more connectivity is increasing globally and the subsea cable industry is fast-evolving to face new challenges and opportunities. Asia 2021 GCCM's expert panels and knowledge-sharing sessions will address key challenges and opportunities faced by the subsea market with leading industry experts invited to discuss these points.
CC's valuable Asia 2021 GCCM conference builds bridges between cloud operators and the wholesale Telco community to: improve capabilities, discuss the latest market trends, strengthen professional networks within the subsea market, share insights and strategies, collaborate with joint resources, and identify the essential tools needed to help organisations succeed in navigating today's rapidly evolving, highly competitive and complex digital environment.
Asia 2020 GCCM welcomes its members and Telco Eco-Partners from various telecom sectors, such as: Data, Cloud, Application Providers, Voice, SMS Messaging, Mobile, OTT/ Content Providers, VAS, Submarine Cable, Enterprise, Satellite, ISP, Data Centres and other related segments to meet, network with peers, explore new business opportunities and showcase their latest solutions. Members will also have access to an online meeting portal to schedule individual meetings with attendees.
Contact the MEF Team to get your member discount
Related Events