Get the latest announcements from MEF Members across the mobile ecosystem globally in this weekly review of member news…
STOCKHOLM, Nov. 7, 2023 /PRNewswire/ — Arelion, a leading provider of global connectivity services through its internet backbone AS1299, and a member of Oracle PartnerNetwork (OPN), today announced it will offer direct connectivity to Oracle Cloud Infrastructure (OCI) via OCI FastConnect in the new Oracle Cloud Monterrey Region in Mexico. The new cloud region enables Oracle customers to harness the power of OCI locally and leverage its offerings and services, including Oracle Autonomous Database, to unlock innovation and drive business growth.
"As a global carrier providing FastConnect services to the Oracle Cloud Monterrey Region, we are proud to provide the global reach and direct, private connectivity to cloud services that enterprise customers demand for success," said Luis Velasquez, Mexico Business Manager, Arelion. "With this collaboration we will serve businesses that seek to deploy local services, content, and applications via OCI, helping enable continued investment and innovation across Mexico."
OCI's extensive network of more than 90 FastConnect global and regional partners offer customers dedicated connectivity to Oracle Cloud Regions and OCI services.
London, UK – 9 November 2023 World-leading digital ID verification company IDVerse (previously known as OCR Labs Global) today announces joining the Mastercard Engage partner program to offer a fully automated identity verification solution to Mastercard customers.
IDVerse's technology enables Mastercard to reach a wider range of connected devices by reducing AI technology bias towards newer devices and operating systems. IDVerse is taking the lead in training deep neural network systems through generative AI, actively combating discrimination based on race, age, and gender – whilst staying ahead of global fraud trends such as synthetic media and deepfakes.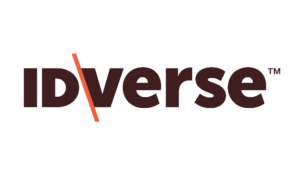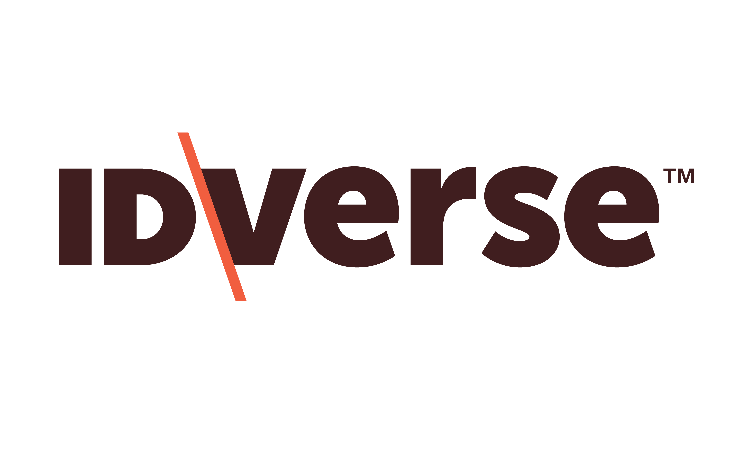 Libby Robinson, Head of Partnerships at IDVerse, added, "We are immensely proud to join the Mastercard Engage Program. Partners in the program will benefit from IDVerse's robust global document coverage and compliance certifications that ensure the highest standards in our offerings. Our fully-automated identity verification solution, powered by Zero Bias AI™-tested technology, embodies the future of secure digital onboarding. Through this collaboration, IDVerse is committed to empowering Mastercard customers to seamlessly automate digital identity verification (IDV) and navigate the complex balance between security and user experience."
Berlin, 7th of November 2023 – Zeotap Data, a leading provider of fully-consented, people-based data solutions, is proud to introduce  Validated Demos the key to delivering reach and frequency metrics against your core demographic audience in programmatic media buying.
Through exclusive partnerships with Europe's major mobile telco operators, Zeotap Data employs cutting-edge modelling techniques to leverage deterministic data from selected mobile telcos, including information on age, gender, and app usage. The result is the ability to predict core sociodemographic attributes with great accuracy and actionable scale across a scaled data set of 60+ premium partners.
The predictive power of app-usage data in identifying core socio-demographics is remarkable, with models scoring at an accuracy rate of 70% or higher. Zeotap Data utilizes Delta Lakes for storing predictions from various model algorithms, subjecting them to time-series analysis and continually improving accuracy.
Validated Demos offers a distinct advantage in open web programmatic buying. You know your core audience and the reach you need to create the awareness to fuel lower-funnel metrics. These validated demos provide agencies and advertisers with invaluable audience reach whilst maintaining accuracy. That's always been tricky in open web programmatic; until now. " says Matt Bennathan, SVP at Zeotap Data
HONG KONG, Nov. 8, 2023 /PRNewswire/ — In a ground-breaking study developed in partnership with VOX Solutions, Juniper Research sheds light on the ever-evolving world of A2P (Application-to-Person) SMS pricing. The findings highlight significant discrepancies in the pricing strategies of mobile network operators across key global regions.
Recent data unveils that over 3 trillion A2P SMS messages were delivered globally in 2022, averaging a staggering 8.2 billion messages daily. Despite such robust numbers, many mobile operators are yet to implement optimal pricing strategies that would maximise revenue from this burgeoning business messaging traffic.


"One of the prime challenges that the industry faces is the unpredictable nature of wholesale SMS pricing. This unpredictability is not just a global phenomenon but also a regional one, with stark variations in average pricing across different areas. Therefore, mobile operators need to be agile, employing strategic pricing models that resonate with the market's needs and drive sustainable growth" said Ehsan Ahmadi, CEO & Founder of VOX Solutions.
Adding to this, Sam Barker, VP of Telecoms Market Research from Juniper Research commented, "The intricate web of A2P SMS pricing is a reflection of the diverse strategies employed by operators. But, as the market dynamics shift, it's imperative to revisit, realign, and recalibrate pricing structures to remain competitive and relevant."
VIENNA, VA, 15 September 2023 – TOMIA, the market leader in roaming and interconnect monetization solutions, and Cumucore, the leading non-public network provider, announce the successful completion of the integration of their respective SEPPs (Security Edge Protection Proxy) to enable secure 5G Standalone (SA) roaming connectivity. This is the first record of successful 5G SA roaming connectivity with SEPP through different vendors. This milestone is a step forward in enabling 5G SA roaming and emerging services focused on enhanced Quality of Service (QoS) for the mobile operator community and private networks.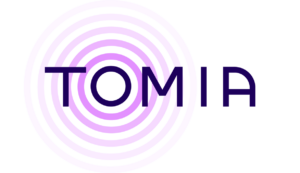 Ilana Tidhar, TOMIA's Network Products Director, said, "Achieving the first 5G SA Roaming integration using SEPPs from different vendors leaves a significant mark in the industry. SEPP is a crucial function of 5G Roaming, not only for ensuring secure communications, but also for adding value to the roaming business. SEPP facilitates innovative use cases related to user experience, quality assurance, cost optimization, and beyond."
"These successful results represent a clear benefit to our enterprise customers who seek to deploy a non-public 5G network. Mobility between public and private networks is crucial for many verticals, such as logistics and supply chains, nationally or internationally. SEPP communication is required to make it happen," commented Mika Skarp, Senior Product Manager at Cumucore.
SINGAPORE and Mumbai, INDIA, November 07, 2023 Tata Communications, a global digital ecosystem enabler and Singapore Airlines Limited (SIA), the national carrier of Singapore, announced a multi-year agreement to transform the airlines communications and collaboration tools to enhance employee productivity and boost user experienceSIA and Tata Communications have a successful, long-standing association that has been strengthened over several years. This new transformative initiative delivered on Tata Communications GlobalRapide platform enables SIA users to be connected and collaborative anytime and anywhere globally.

"We take great pride in our long-standing relationship with Singapore Airlines. As a global CommTech player, we are privileged to be chosen as their partner in progress as they emerge stronger than ever and strive to create new benchmarks in customer experiences.", said Amitabh Sarkar, Vice President & Head of Asia Pacific and Japan – Enterprise, Tata Communications.
Tata Communications has been working with SIA for the last five years and in addition to the above solutions, Tata Communications IZO™ SDWAN also enables SIA with intelligent customer call routing to their global customer service centres, ensuring a seamless customer experience.
STOCKHOLM, Sweden — November 6th, 2023 — Sinch, which powers meaningful conversations between businesses and their customers through its Customer Communications Cloud, today announced that it will deliver a digital transformation project for Beyond ONE in the growing Latin American market.
Beyond ONE, a digital services provider headquartered in the Middle East, with MVNO operations under the Virgin Mobile brand in LATAM and Middle East and Africa, and Friendi Mobile in the GCC, has a current subscriber base of 5.5 million subscribers.

Nicklas Molin, EVP, Market Unit International at Sinch, said, "Beyond ONE is a digital disruptor that believes the telco industry can do better, delivering more innovation and improved service to customers. We aim to help Beyond ONE transform its telco experience, acquire new customers, and support its ambitious vision."
Markus Tagger, Group CEO, Beyond ONE said,  "Our growth strategy in Latin America includes expansion into Brazil and Argentina, and Sinch is a pivotal component in enabling our digital-first approach to transforming our operations in this key region."