Get the latest announcements from MEF Members across the mobile ecosystem globally in this weekly review of member news…
NEW DELHI, Oct. 30, 2023 /PRNewswire/ — Comviva, the global leader in customer experience and data monetization solutions, today announced that its NGAGE – CPaaS Solution has received the prestigious Global Carrier Awards 2023 in the 'Best Cloud Innovation' category. The 19th annual Global Carrier Awards (GCAs) took place in London last week, during the 2023 Capacity Europe conference.


Comviva's NGAGE CPaaS Solution has garnered widespread acclaim from leading analyst firms, including Juniper and Gartner, for empowering telcos with a comprehensive suite of cloud-based communication solutions tailored for enterprise clients. These solutions seamlessly engage customers across multiple channels, including SMS, Email, WhatsApp, Voice, Video, and Conversational AI, while offering cognitive automation and NLP capabilities.
Speaking on the occasion, Deshbandhu Bansal, Chief Operating Officer, Messaging Solutions at Comviva said, "We are proud to receive this prestigious Global Carrier Awards 2023. The acknowledgment of our NGAGE CPaaS platform as the Best Cloud Innovation reaffirms our unwavering commitment to innovation and excellence within the realm of cloud-based communication solutions. We remain dedicated to fostering positive transformation and growth for our telecom partners, enabling them to thrive in an ever-evolving market. This accolade not only validates our efforts but also serves as a source of motivation to continuously push the boundaries of what's achievable in the realm of carrier services."
Direqt – the first AI chatbot platform built exclusively for publishers – recently announced $4.5 million in funding from a private consortium of entrepreneurs and executives, including Todd Parker, former Global Head of Business Development for Business Messaging at Google, NFL Hall of Famer Dan Marino, Peter Callahan, Former CEO of American Media, Ron Antevy, Founder & CEO e-Builder and Dave Walsh, Partner at Kayne Anderson. Utilized by leading publishers, including ESPN, GQ, WIRED, Vogue, and Cosmopolitan, this funding round will enable Direqt to expand its customizable AI chatbot solution.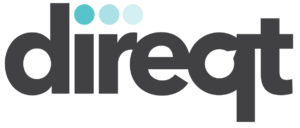 John Duffy, Co-Founder and CEO at Direqt – "With the rise of generative AI, consumers are increasingly interfacing with chat, presenting new opportunities for publishers. But building AI chatbots from scratch is not only time and cost-intensive, but existing solutions like ChatGPT are trained on data across the internet, raising legal and accuracy concerns. That's why we developed Direqt's chatbot platform to be highly customizable, enabling publishers to train their chatbots exclusively on their content to deliver a conversational experience that reflects brand voice without compromising their editorial standards or budgets."
Lexington, MA – iBASIS, the leading provider of communications solutions for operators and digital players worldwide, won Best Anti-Fraud Innovation and Best IoT Initiative at the 19th edition of the Global Carrier Awards (GCAs).
In addition, parent company Tofane Global took home the award for Best Strategic Acquisition for the acquisition of DIMOCO Messaging, a leading global SMS aggregator, and subsequent integration into iBASIS.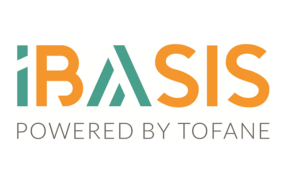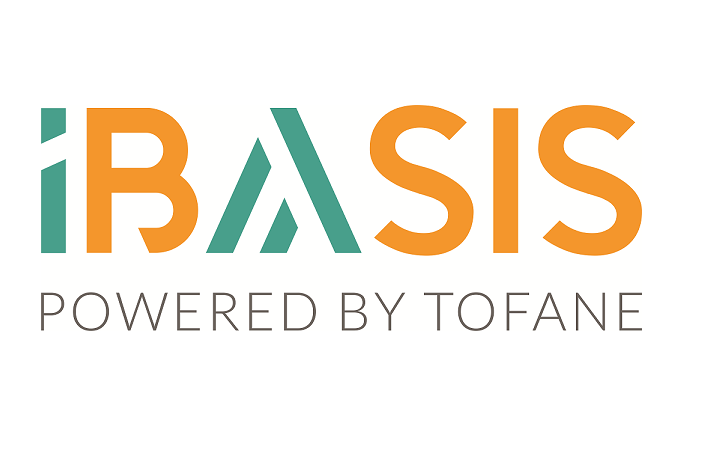 "Our teams won Best Anti-Fraud Innovation, Internet-of-Things Initiative, and Strategic Acquisition awards at the Global Capacity Ceremony in an intense competition. It is an honor and the recognition from peers of our transformation toward an operator of fast growing communication services." said Alexandre Pébereau. "Congratulations and thank you to all," said Alexandre Pébereau. "Thank you also to our customers and partners who motivate us to enable operators and digital players worldwide to better perform and faster transform."
Vodnjan, Croatia, October 25, 2023 – Global cloud communications platform Infobip now enables businesses to design and implement end-to-end customer purchase journeys within WhatsApp. Using the latest features in the WhatsApp Business Platform with Infobip, businesses can build pathways for customers to complete tasks and make purchases without leaving the app, improving the experience, and increasing conversions.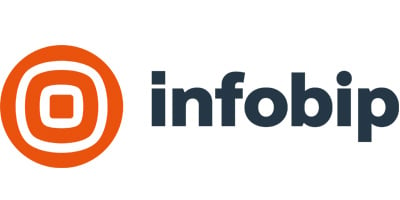 Mr. Sanjay Arora – Executive Vice President & Head of Operations at Tata AIA Life Insurance, said: "With time now being measured in a jiffy, and convenience being the most important parameter across all digital platforms, Payments on WhatsApp, with minimal processing steps, and upfront confirmation of policy payments, was much needed to boost consumer confidence and satisfaction. Prior to the Payment on WhatsApp service, consumers would need to go through several steps including, log in to a mobile app, authentication process, and payment gateway processing, while with payments on WhatsApp, these steps are eliminated. In the first three months of the launch of this service, approximately 3000 customers successfully paid around Rs. 40 million for renewal. Our tech partner Infobip provided incredible support in integrating payments on WhatsApp Pay into the TATA AIA Life Insurance payment system. It's been a resounding success, and our consumers couldn't be any happier.
HONG KONG – The leading global provider of one-click mobile authentication and fraud prevention solutions, IPification, is proud to announce that its flagship solutions are entering the market in Mexico. Mobile app developers in the country can now implement seamless IPification phone number verification to streamline their sign-up processes.
Mexico is one of the biggest telecom markets globally with almost 100 million mobile users who can now take advantage of a seamless user experience and bank-grade security.


"We're unlocking yet another market and I am very happy that it happened to be in Mexico, a huge market with great potential", said Stefan Kostic, IPification CEO. "A great user experience in combination with security has brought great results for mobile app developers time and time again, and we have no doubts that IPification will be among the most powerful weapons in their arsenal, providing their users with a truly seamless user experience."
IPification currently has a coverage of over 3.5B subscribers globally with its flagship mobile authentication solution, now adding Mexico to the list of markets it's present in.
November 2, 2023, Paris, France: Mavenir, the Network Software Provider building the future of networks with cloud-native solutions that run on any cloud, has been named the winner of Outstanding Automation Solution in Open RAN at the Network X 2023 awards, recognising Mavenir's Cloud-Native Network Automation and Open RAN Intelligent Controller (O-RIC) solutions, which enable autonomous 5G networks, improved energy efficiency, and enhanced QoS. The award win – which honours the best automation solution, in Open RAN, that has delivered measurable rewards for operators leveraging advanced automation solutions or machine learning technology – was announced at the Network X Awards ceremony on Wednesday 25th October 2023 in Paris.
Collecting the award, Dr. Virtyt Koshi, Senior Vice President and General Manager, EMEA at Mavenir, said: "We thank Network X and its esteemed panel of judges for this prestigious award, which recognises Mavenir's commitment to creating solutions that empower operators to take full advantage of 5G with greater automation and increased efficiencies. Mavenir is delivering networks of the future, today, with its cloud-native network automation powering remote, software-driven upgrades on over 30,000+ commercially deployed Open RAN elements."