Get the latest announcements from MEF Members across the mobile ecosystem globally in this weekly review of member news…
DAR ES SALAAM, Tanzania, Oct. 20, 2023 /PRNewswire/ — Airtel Money Tanzania in partnership with TerraPay, a cross-border payments network, has launched an international remittance service enabling Airtel Money customers in the United Arab Emirates (UAE) to make purchases at points of sale terminals using their Airtel Money accounts at no extra cost. This announcement follows the recent launch of the 10% Fly Dubai discount announced in July.

Speaking today in Dar es Salaam while announcing the new partnership, Airtel Money Director Andrew Rugamba said, "Airtel Tanzania is committed to offering innovative solutions that cater to our customers' daily needs and provide value. With the launch of Airtel Money in partnership with TerraPay in the UAE, we aim to address the payment challenges our customers encounter when traveling to Dubai. We recognize the government's commendable international diplomatic policies that have been fostering stronger trade relationships with various countries, including the UAE. The rising number of Tanzanian travelers visiting the United Arab Emirates for diverse purposes, such as trade, tourism, official visits, and government missions, is a clear reflection of the increasing demand. Our partnership with TerraPay eliminates the need for travelers to carry large sums of cash or go through the hassle of currency exchange each time they journey to the UAE."
New Delhi, India – 19 October 2023: Comviva, the global leader in customer experience and data monetization solutions, and Gnosys Skill Bridge announced a strategic partnership to advance digital banking and payment services across India and the Asia Pacific.
Comviva is the largest digital wallet, payment and recharge technology platform provider in the world. Gnosys is amongst the leading System Integrators (SI) for Financial Institutions and has extensive experience in deploying core banking and digital banking solutions.


This partnership between the two technology stalwarts brings together the best of capabilities in the FinTech industry to offer Banks next-generation digital banking and payment experiences. This partnership marks a significant stride towards broadening the reach of Comviva's digital banking and payment solutions with Gnosys implementation and delivery capabilities.
"We're proud to partner with Gnosys to unlock a new era of digital banking experiences built on innovation, speed, and security. Our partnership is another step to create an open, collaborative fintech ecosystem that will help banks and financial institutions deliver the best in industry banking and payment innovation to their end customers.," said Srinivas Nidugondi, Chief Operating Officer, FinTech Solutions at Comviva.
Madrid, 16 October ' – Spanish-listed company Lleida.net (BME:LLN) (EPA:ALLLN) (OTCQX:LLEIF) today announced its Q3 2023 production data preview, emphasizing sustained growth in various Software as a Service (SaaS) offerings.
The company saw growth in nearly all business lines, underscoring the robustness of its technological solutions.

A standout during the quarter was the category involving standard contracts, which registered an increase of 33.30%, totaling approximately 800,000. The contracting activities of telecommunications companies and financial institutions in Latin America propelled this rise.
During this quarter, the count of circuits used for API electronic contract signatures increased by 13% compared to the same period last year, surpassing the 1,000 mark for the first time. Europe's telecom and real estate sectors and consumer finance companies in Latin America mainly contributed to this growth.
KUALA LUMPUR, MALAYSIA – Media OutReach – 12 October 2023 – Global cloud communications platform Infobip has identified five common frauds impacting mobile users in the messaging ecosystem. Infobip explains the security challenges enterprises and mobile network operators (MNOs) face in the application-to-person (A2P) messaging ecosystem. Company also explains its role as a co-guardian of the A2P ecosystem with MNOs, helping protect brands and mobile users with its firewall.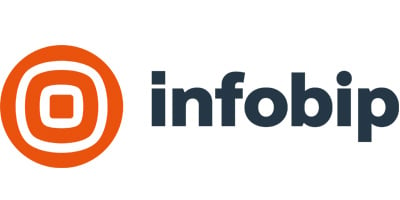 Matija Ražem, Vice President of Business Development at Infobip, said: "As the largest player in the SMS firewall market, we take our responsibility to protect MNO, enterprises, and consumers seriously. But we are all co-guardians of the A2P messaging ecosystem. While fraudsters are becoming ever more sophisticated, we can reduce AP2 fraud with a combined effort from all involved. The system is only as strong as its weakest link, so MNOs and enterprises should invest in their security and adopt the latest technology to combat fraudsters and protect their customers and business. That is why we have developed features like data anonymization, where our firewall separates sensitive customer data from the content, so customer's privacy can't be compromised."
Syniverse, "the world's most connected company,"® has been recognized as the leader in mobile roaming by Kaleido Intelligence for the third consecutive year and once again been named the top vendor for data and financial clearing.
These achievements, featured in Kaleido's annual Roaming Vendor Hub report, demonstrate the breadth of Syniverse's roaming solutions and its promise to provide top-of-the-line products and services to mobile network operators amid the global adoption of next-generation and 5G network technology.

"Our position as the top roaming vendor for the third consecutive year, as well as again being named the top choice for data and financial clearing, is a reflection of how we're relentlessly fulfilling the varying needs of our customers," said Syniverse CEO Andrew Davies. "Being honored as a 'champion' in six of Kaleido's eight service areas shows we remain committed to providing innovative solutions to the emerging challenges in the industry — including in wholesale roaming monetization, where our BCE-compliant product empowers mobile network operators with incomparable billing, charging, and clearing services."
DOHA, QATAR: As part of its commitment to revolutionising digital experiences, Ooredoo Qatar has proudly announced the launch of an all-new feature to allow foreign visitors to purchase an eSIM or physical SIM online by confirming their identity with their passport details. An easy-to-use eSIM QR code will be generated as soon as the order is placed and activated once the customer connects to the Ooredoo network. Physical SIM cards will be delivered to any location of customer choice in Qatar.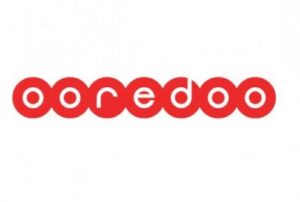 Building on the success of Ooredoo's World Cup 2022™ initiative, which allowed visitors to purchase SIM cards online using their Hayya identification card, this new feature offers an equally secure and more comprehensive digital solution for the purchase of mobile services with the use of passport documents.
Read more…