Get the latest announcements from MEF Members across the mobile ecosystem globally in this weekly review of member news…
Route Mobile, the CPaaS provider to enterprises, over-the-top ("OTT") players, and mobile network operators has partnered with Robi Axiata Limited ("Robi") in Bangladesh as a Technical enabler and Sales partner for RCS (Rich Communication Service) Business Messaging. As part of this association, Route Mobile will provide complete managed services for RCS Business Messaging ("RBM") to Robi. Route Mobile will onboard clients in Bangladesh and also provide 24×7 support to clients in addition to other technical and operational activities like maintaining API documentation, managing billing, invoicing, and reconciliations while covering the comprehensive process seamlessly.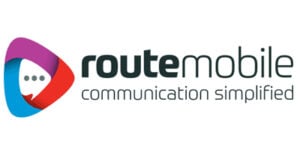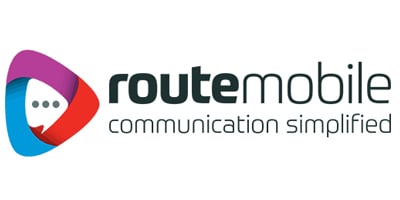 Rajdipkumar Gupta, MD and Group CEO, Route Mobile said, "We are excited about deepening our engagement with Robi. Our collaboration will showcase our technical and sales expertise in managing their huge customer base for RCS. Additionally, it will enable Robi to expand its market reach in Bangladesh, enhancing the momentum towards rich interactive messaging and accelerating the adoption of next-generation technology."
Immersive Spaces technology is set to transform the potential of local businesses and public sector organisations
BT today announced that it has launched Immersive Spaces for business and public sector organisations across Northern Ireland, creating the first 5G-enabled, interactive simulation experience here. Launched in partnership with Immersive Interactive Ltd, BT Immersive Spaces simulate real-life environments within an internal or external room, or mobile unit.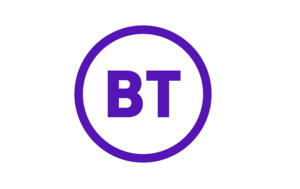 Paul Murnaghan, Regional Director for Business, BT in Northern Ireland, said: "Today marks the next step in an exciting journey by BT to really showcase the benefits of 5G technology in providing these new and exciting learning and development opportunities for businesses and the public sector here.
"BT's ambition is to 'Connect for Good,' and this 5G-enabled Immersive Spaces technology, which is the first of its kind, really does show the power of connectivity for consumers and businesses as we continue to invest in our network in Northern Ireland."
Dublin, Ireland, October 15, 2023 –(PR.com)– Internationally recognized as a leading provider of technology solutions for telecom operators, Openmind Networks is proud to celebrate 20 years in business. The Irish-owned and founded company has become a global success story, partnering with the world's leading mobile network operators to shape the messaging industry.
"Reflecting on these twenty years, it's not just the technology or the milestones that stand out, but the relationships we've built, the challenges we've overcome, and the collective passion that's driven us. From our first steps in Dublin to our global footprint today, our mission has always been clear: to revolutionize messaging for the world," said Alex Duncan, Co-Founder and CEO of Openmind Networks.
With more than 65 customers worldwide across 41 countries and 4 continents, Openmind Networks continues to operate at the forefront of the messaging industry globally.
KUALA LUMPUR, MALAYSIA – Media OutReach – 12 October 2023 – Global cloud communications platform Infobip has identified five common frauds impacting mobile users in the messaging ecosystem. Infobip explains the security challenges enterprises and mobile network operators (MNOs) face in the application-to-person (A2P) messaging ecosystem. Company also explains its role as a co-guardian of the A2P ecosystem with MNOs, helping protect brands and mobile users with its firewall.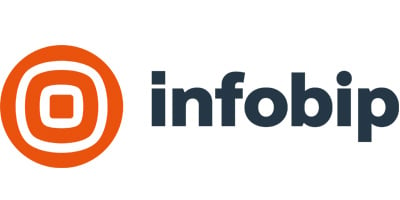 Matija Ražem, Vice President of Business Development at Infobip, said: "As the largest player in the SMS firewall market, we take our responsibility to protect MNO, enterprises, and consumers seriously. But we are all co-guardians of the A2P messaging ecosystem. While fraudsters are becoming ever more sophisticated, we can reduce AP2 fraud with a combined effort from all involved. The system is only as strong as its weakest link, so MNOs and enterprises should invest in their security and adopt the latest technology to combat fraudsters and protect their customers and business. That is why we have developed features like data anonymization, where our firewall separates sensitive customer data from the content, so customer's privacy can't be compromised."
Middle East's fastest-growing operator will deliver seamless connectivity to subscribers, through BICS' managed roaming service
International connectivity enabler BICS, has announced a new partnership with Mobily, the fastest-growing telecoms company in the Middle East, which aims to enhance international roaming services, providing tourists with improved mobile access and giving Mobily's subscribers seamless connectivity when travelling in and out of Saudi Arabia.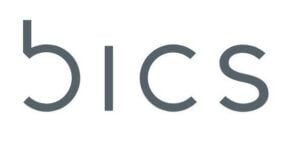 "Mobile roaming has become essential to modern life, but it's sometimes easy to take it for granted," says Abdelkader Najja, VP Middle East & Africa at BICS. "Improving the international roaming quality and providing a better experience for end users takes significant effort by mobile operators. It is logical for operators to entrust this to an expert partner like BICS, where our reliable global network and wealth of expertise can be leveraged for the best user quality and experience. This partnership allows Mobily to focus on strategic projects to deliver unrivalled services to its subscribers, wherever they are in the world."
Lexington, MA – iBASIS, the leading provider of communications solutions for operators and digital players worldwide, announced today an exclusive agreement with Moov Africa Niger, a subsidiary of the MAROC TELECOM Group, to implement its A2P messaging monetization solution. The agreement, which started on September 1, has established iBASIS as the trusted, singular gateway for all international A2P SMS traffic into Moov Africa Niger's network. The iBASIS SMS Firewall, supported by Tier 1 independent firewall technology partner HAUD, ensures successful traffic monetization via monitoring of all entry points and stopping of leakage while preventing growing types of SMS fraud, such as "smishing", or SMS phishing scams.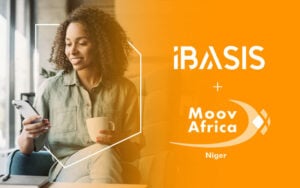 This strategic integration supports the IFRC in meeting the growing global demand for its assistance, including the need to scale additional support for the Ukrainian conflict, which influenced the adoption of the Twilio Flex-powered helpdesk in neighboring Hungary.
"We are delighted to collaborate with iBASIS, a global leader in voice and mobile services, who will serve as our exclusive gateway for international A2P SMS termination," says Abdelali BABA ALI, Directeur Général, Moov Africa Niger. "This strategic partnership aligns with our commitment to continually enhance our SMS service quality, combat fraud, and safeguard our revenues."
Edwin Van Ierland, CEO, iBASIS Voice & Mobile, adds: "We are honored to be chosen by Moov Africa Niger to handle all their international A2P SMS traffic. Their demand for innovation combined with their focus on quality and security aligns with our priorities. Our suite of managed services will meet their extensive requirements for A2P SMS monetization and ensure the reactivity to adapt to the ever evolving messaging landscape."