Get the latest announcements from MEF Members across the mobile ecosystem globally in this weekly review of member news…
London, UK – 3 October 2023 World-leading digital ID verification company IDVerse (previously known as OCR Labs Global) today has been awarded the Platinum Award in the AI in Fraud Prevention Innovation category at the Future Digital Awards for Fintech & Payments organised by Juniper Research.
John Myers, CEO at IDVerse, comments: "We are delighted that our Zero Bias AI™ tested technology has been recognised as award-winning by the Fintech & Payments Awards. This win is a testament to the impact of our technology and our team's skills, commitment and determination to be the leading solution for digital identity verification on the market.  IDVerse is pioneering the use of generative AI to train deep neural network systems to protect against discrimination on the basis of race, age and gender."
London, 10th October 2022: Kaleido Intelligence, a leading roaming market research and consulting firm, has announced its latest Roaming Vendor Hub research, providing the most up-to-date product assessment and scores for roaming vendors and service providers across 8 different categories.
Chris Lennartz, VP Product at Cellusys: "We're honoured to be recognised as the #1 Steering of Roaming vendor. Cellusys focuses on giving operators control of their traffic with our signalling-focused roaming and security portfolio. We are ready to empower operators at every step as they transition to VoLTE, IoT and 5G in both roaming and security."
Guillaume Klein, VP Product Management at iBASIS: "iBASIS is proud to score for the third time in a row as #1 IPX supplier and Champion in Roaming Analytics & VAS, Fraud Management, and Signalling Firewall Security. Listening to our customers' needs is at the core of our product development strategy, we have been driven by the demand from our clients to ''EXPAND, MONETIZE, INNOVATE and PROTECT'. I'm glad to see the team efforts recognised this year again among the roaming industry."
PARIS, October 05, 2023–(BUSINESS WIRE)–Out There Media, the global leader in Rich Messaging (RCS), released the results of the latest Rich Messaging campaigns that it designed and implemented for some of the most popular brands in the world. These were announced at RCS World, an event organised by the Mobile Ecosystem Forum, in partnership with Google, which took place earlier this week in Paris.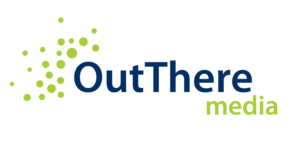 At the conclusion of RCS World Paris, Kerstin Trikalitis commented: "Rich Messaging revolutionizes digital advertising and transforms it into a powerful, engaging and measurable tool for brands and advertisers who want to reach highly targeted audiences and to engage them by offering them a truly immersive experience. We are delighted that some of the world's most iconic brands trust Out There Media and work with us to design and implement Rich Messaging campaigns that produce results never before imagined across the advertising sector. It was my pleasure to share such a positive and powerful message about the adoption of Rich Messaging globally today at RCS World Paris, using our campaign case studies as examples, and I am very happy with the feedback that I received from the audience."
PARIS, FRANCE, October 3, 2023 /EINPresswire.com/ — Dotgo, a leading provider of Rich Communication Services (RCS) Business Messages today announced that RCS business messaging traffic over its platforms doubled in the last quarter – recording its first quarter ever with more than 500 million RCS business messages exchanged. This milestone firmly establishes Dotgo as one of the largest and most scalable RCS business messaging platforms on a global scale.

"We are absolutely delighted to witness the rapid growth in RCS business messaging this year, which is a testament to the rapidly growing RCS user base, and the intense demand for richer and more engaging communications. Customers crave engaging, interactive experiences, and RCS delivers just that. At Dotgo, our vision is clear: we aim to empower mobile operators to monetize RCS, while enabling aggregators and developers to quickly integrate RCS into their offerings", said Inderpal Singh Mumick, CEO, Dotgo.
WATERLOO, ONTARIO – October 4, 2023 – BlackBerry Limited (NYSE: BB; TSX: BB) today provided an update regarding the previously announced review of its portfolio of businesses that the Board of Directors commenced on May 1, 2023 ("Project Imperium").

The Board, together with its advisors, Morgan Stanley and Perella Weinberg Partners, has been evaluating a comprehensive range of strategic alternatives to drive enhanced shareholder value, including a possible separation of businesses and a range of potential sale structures. Based on input from the current process and with the support of management, the Board has determined that separating the IoT and Cybersecurity business units into two independently-operated entities is the optimal strategic direction for BlackBerry.
"The Board and management believe that separating our principal businesses will improve our ability to create value for all our stakeholders," said John Chen, Executive Chair & CEO, BlackBerry. "Both the IoT and Cyber businesses have leading technology and talent and address large and growing market opportunities. This new proposed structure will further increase both their operational agility and ability to focus on delivering exceptional solutions to their customers."
SAN FRANCISCO and GENEVA, October 3, 2023 — Twilio Inc. (NYSE: TWLO), the customer engagement platform that drives real-time, personalized experiences for today's leading brands, and The International Federation of Red Cross and Red Crescent Societies (IFRC), the world's largest humanitarian network, today announced that the IFRC has selected Twilio Flex, the cloud-based digital engagement solution, to power its digital helpdesk in Hungary and the Netherlands.


This strategic integration supports the IFRC in meeting the growing global demand for its assistance, including the need to scale additional support for the Ukrainian conflict, which influenced the adoption of the Twilio Flex-powered helpdesk in neighboring Hungary.
"With humanitarian needs growing faster than ever and yet the amount of aid having flatlined, we sought a technology partner who could enable us to get more value from every dollar that is donated. Twilio's robust platform enables us to design custom solutions for varying use cases, ultimately providing support to individuals from the moment of displacement through to their resettlement," said Juriaan Lahr, Director of Digital Transformation at the IFRC. "Twilio Flex's customizable approach allows us to deliver personalized aid that caters to varying individual needs, from delivering direct cash and voucher assistance to providing crucial information anonymously across multiple communication channels."