Get the latest announcements from MEF Members across the mobile ecosystem globally in this weekly review of member news…
DENVER, Colo., USA and STOCKHOLM, Sweden – September 11, 2023 — Sinch (Sinch AB (publ) – XSTO: SINCH), which powers meaningful conversations between businesses and their customers through its Customer Communications Cloud, today announced its global launch of SMS for Zoho Desk, which extends Sinch MessageMedia's industry-leading, two-way SMS capabilities.
Deepening existing, highly-rated integrations with the Zoho Suite — SMS for Zoho Desk by Sinch MessageMedia enables customer service teams to easily manage and quickly address customer inquiries from a centralized platform, cutting down on response times and improving customer satisfaction.
"Customer service teams are integral to the success of a business — no matter the size. They shouldn't be bogged down by siloed messaging channels, which makes it harder to support customers and frustrating for everyone involved," said Sean O'Neal, President, SMB, Sinch. "We are proud to add to our robust portfolio of over 85 integrations with SMS for Zoho Desk by Sinch MessageMedia, fulfilling service teams' need for centralized, real-time conversational messaging and supporting the full customer journey — from marketing and sales, to service and support."
The partnership adds another strong layer of security to verify users on one of Belgium's most popular electronic payment applications.
BICS teams with Bancontact Payconiq Company to deliver multi-factor authentication on the new Payconiq by Bancontact app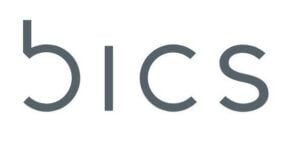 "Our collaboration with Bancontact Payconiq Company speaks to the changing demands of today's customers for businesses," says Divya Ghai Wakankar, VP Enterprise Market at BICS. "Modern enterprises need reliable communications now more than ever for supporting areas such as marketing, operations, security, and ensuring all-around great customer experiences. At BICS, we're on the forefront of simplifying things for both parties, and this exciting partnership with Belgium's leader in electronic payments is a great achievement to show how far we're going."
Enea, a leading provider of telecom and cybersecurity solutions, today launched the Enea Qosmos Threat Detection SDK. This revolutionary threat detection system has the potential to double performance in network-based cybersecurity solutions.

Jean-Pierre Coury, Vice President of Enea Traffic Intelligence, commented, "Faced with the performance and scale requirements of today's cloud-centric, multifunction IT platforms, traditional IDS/IPS systems are falling behind. Enea Qosmos Threat Detection SDK meets these challenges with a threat detection engine delivered in the format of a software development kit capable of tight integration with third-party solutions, easy customization, and radically improved cybersecurity performance."
SAN FRANCISCO, September 22, 2023 – Twilio Inc. (NYSE: TWLO), the customer engagement platform that drives real-time, personalized experiences for today's leading brands, today announced that Twilio has been positioned by Gartner® as a Leader in the Magic Quadrant™ for CPaaS, for its CPaaS offering*. The evaluation was based on specific criteria that analyzed the company's overall completeness of vision and ability to execute.


"We are pleased with this recognition from Gartner and believe this reflects our strong showing across the board," said Khozema Shipchandler, President of Twilio Communications. "Twilio's versatile CPaaS platform spans several channels and solutions with a commitment to global operations, compliance support, scalability, CustomerAI capabilities, and a far-reaching partner network. Twilio plays a pivotal role in helping businesses transcend borders, work efficiently, deliver trusted communications and connect with their customers seamlessly."
Evina, a leading cybersecurity provider for carrier billing, is pleased to announce the launch of BrandProtect Intelligence, a dedicated tool for market compliance insights to enrich its flagship ad monitoring solution, BrandProtect.
"BrandProtect Intelligence is a game-changing enhancement to our ad monitoring suite, meticulously designed to empower our clients with critical insights they need to identify new opportunities and assess potential compliance risks," said Farid Taha, Chief Customer Officer at Evina. "We're confident that BrandProtect Intelligence will go beyond fulfilling client expectations, setting a new standard for market intelligence and compliance management."