MEF Director of Products Nick Rossman shares key takeaways from MEF's first Future of Fraud Prevention event in London, where experts from across the industry met to discuss the issue surrounding fraud in the mobile ecosystem and how best to tackle the multitude of problems that endanger businesses and consumers across multiple sectors. The whole event is available to watch on demand now.
The day kicked off with a keynote from the UK Home Office (British government), which set the tone for the event by highlighting the importance of collaboration and data sharing in combating fraud. This was followed by a series of panels and presentations that explored the latest trends in fraud, as well as the challenges and opportunities of combating it.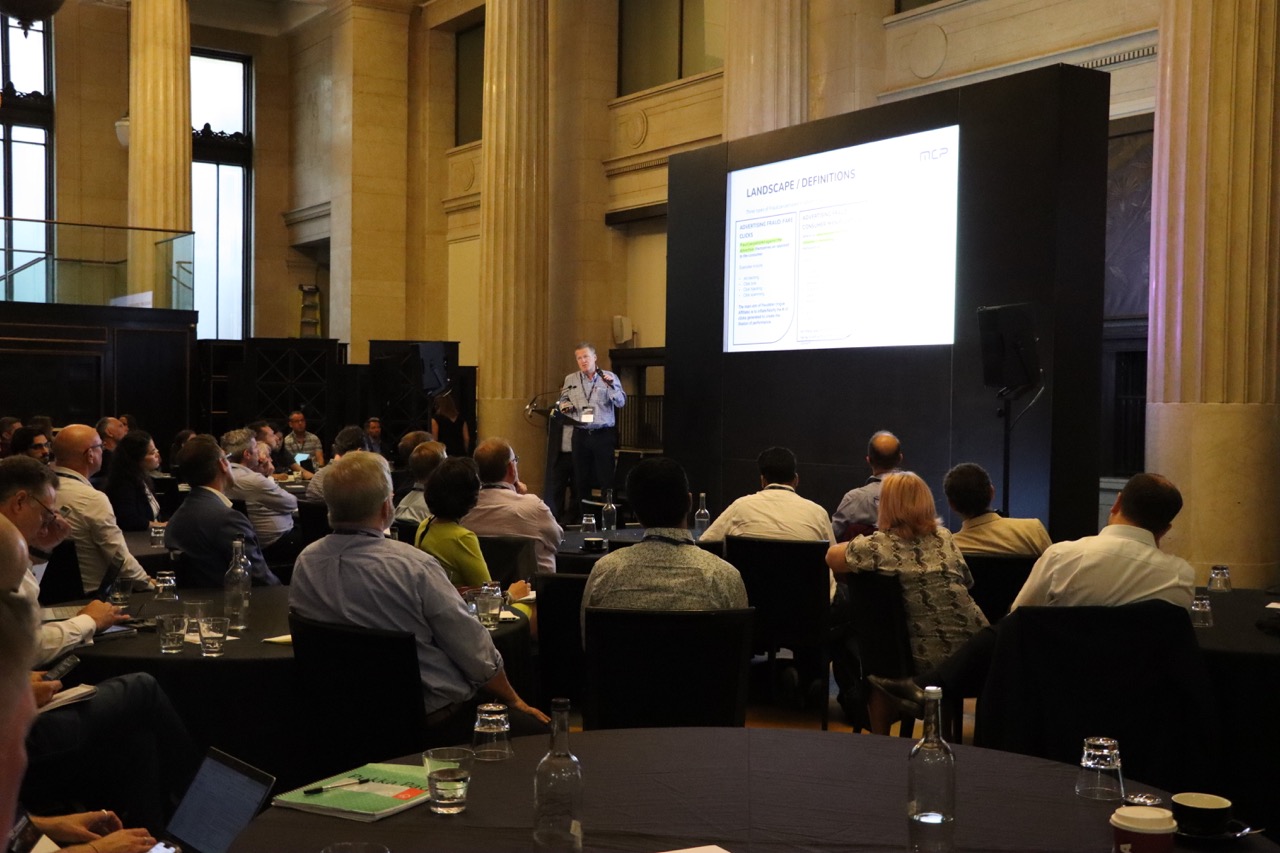 There was a great cross-sector representation at the event, with attendees from law enforcement, regulatory bodies, the private sector, and consumer advocacy groups. This made for some lively and informative discussions, as different perspectives were shared and debated. 
One of the most exciting things about the event was the level of audience engagement. There were lots of questions and comments from the audience, which helped to keep the discussions moving and ensure that everyone got something out of it. 
Overall, the event was a superb day that provided attendees with a wealth of useful information about the future of fraud prevention. It was also a great opportunity to meet and network with people from different parts of the ecosystem. 
The theme of collaboration was evident throughout the event, and it was clear that everyone is committed to working together to combat fraud. This was a great step for MEF in addressing this important issue, and I'm excited to see what comes next. 
Here are just some of the examples of collaboration that took place at the event: 
The UK Metropolitan Police and Europol presented a joint case study on a recent investigation into online spoofing

 
The GSMA, Cifas, Ofcom, UK Finance and ENEA AdaptiveMobile Security discussed the importance of collaboration in combating fraud.

 

Attendees from the private sector and consumer advocacy groups came together to discuss how to protect consumers from fraud.

 
 These are just a few examples of the many ways that people came together at the event to discuss and address the issue of fraud. It was clear that everyone is committed to working together to make the world a safer place.
Mobile Communications are used by billions of people around the world and a growing target for fraudsters globally. Mobile is emerging as the centre of digital transformation and with that increasingly at the centre of attacks: communications, payments, verification, ecommerce are now intertwined with mobile networks.