Get the latest announcements from MEF Members across the mobile ecosystem globally in this weekly review of member news…
Bayobab Group (Formerly MTN GlobalConnect) is pleased to announce that it has been awarded an International Network Licence in Zambia, authorising the transit of capacity across borders. This milestone achievement marks a significant breakthrough for its subsidiary in Zambia, opening new doors and strengthening its position as a land-locked country in transforming Zambia into the digital hub of Southern Africa.
At the time, speaking at the Licence award press briefing Honorable Minister of Technology and Science Felix Mutati said, "Zambia is currently carrying a big credential stature and standing solely on the African continent to achieve the debt restructure, he explained the new monetary achievement will progressively see the country develop its incentives, investments, and innovation to leverage on and grow the economy."
Consumers globally are increasingly tethered to their phones. Their phone number is an extension of their identity and the single most essential tool for interacting with the world and navigating their day-to-day lives. Despite constant accessibility and the desire to access and exchange information via phone calls securely, consumer confidence in this channel continues to wane because of technology shifts and fraudsters who misuse and abuse communication networks.

This has a financial impact on the business community that relies on the phone to reach their customers and disenfranchises consumers who want to engage with them – making call authentication solutions all the more important in today's global communications ecosystem. During SIPNOC 2023, iconectiv trusted communications experts will participate in two separate panel sessions focused on call authentication practices designed to protect and defend the communications ecosystem, including:
London, UK – 5 September 2023  – The customisable and compliant embedded finance platform, FutureBank, has partnered with world-leading digital ID verification company IDVerse (previously known as OCR Labs Global) to further its digital transformation and accelerate customer onboarding through swift and secure digital identity verification (IDV).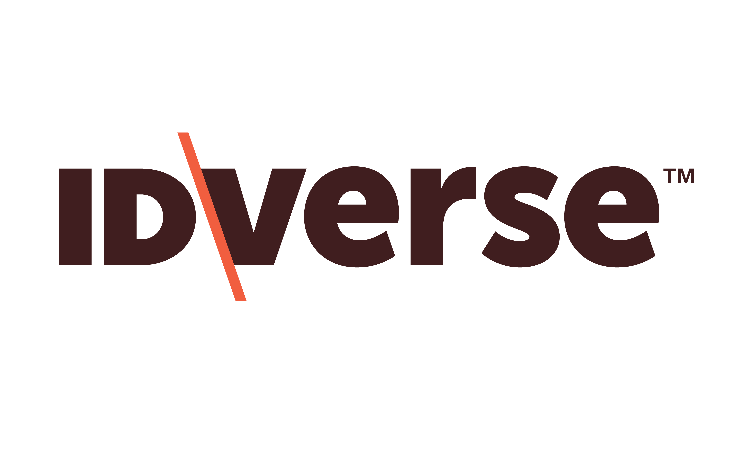 Russ Cohn, General Manager EMEA at IDVerse, added, "It is already very easy to create a realistic fake person in as little as 15 minutes using online tools readily available on the internet. Synthetic media is becoming the new tool of choice for fraudsters looking to make money. We estimate that there is a 400 percent year-on-year increase in the use of deepfakes in creating fake identities." Cohn continues, "Our fully automated identity verification system can offer FutureBank customers a reliable solution to spot deepfake accounts that fraudsters are increasingly trying to create. IDVerse's cutting-edge technology maps the facial genome and can detect below-the-skin activities, such as a heartbeat changing the colour of the skin, which the human eye cannot see. These natural yet invisible patterns from faces help verify that an image is of a real human, not a deepfake."
WESTMINSTER, Colo. – The PSA Network, the world's largest consortium of professional systems integrators, today announced the addition of SAFR from RealNetworks to its technology partners.
SAFR is an AI-powered face authentication solution designed for mainstream commercial applications. The visual intelligence platform specializes in face- and person-based computer vision optimized for real-world performance.

The SAFR SCAN was introduced in 2022. Its computer vision code is "the smallest and most efficient offering in the facial authentication market," according to the PSA announcement. SAFR SCAN has direct integration with PSA products AMAG Symmetry, Johnson Controls C-CURE 9000 and two solutions under ACRE, Feenics and Access It!
"Our partnership with the PSA Network is cohesively aligned with SAFR's strategic path to the end user," says Paul DiPeso, president of SAFR from RealNetworks, in the PSA announcement.
"PSA represents the leading integrator network in North America and those businesses embrace bringing new and impactful technologies like our facial recognition reader, SCAN, to its customers," he says. "Our entire team couldn't be more excited about working with this fantastic organization."
BASINGSTOKE, England–(BUSINESS WIRE)–A new study by Juniper Research, the foremost experts in roaming, has found that there will be over 600 million roaming IoT connections by 2028; rising from 145 million in 2023. This will necessitate the implementation of new roaming standards to detect, and monetise IoT roaming. To capitalise on this substantial growth in connections, the report identified BCE (Billing & Charging Evolution) as a critical technology that will enable operators to identify new roaming connections. In turn, this will allow operators to fully maximise inbound roaming revenue.

The research suite included the latest edition of Juniper Research's Competitor Leaderboard covering the IoT roaming market. It analysed the comprehensiveness of offerings across 18 key IoT roaming vendors, as well as the innovation and future prospects of vendors. The top 5 vendors are ranked as followed:
Vodafone Roaming Services
Telefónica
Tata Communications
TNS
BICS