Get the latest announcements from MEF Members across the mobile ecosystem globally in this weekly review of member news…
BASINGSTOKE, England–(BUSINESS WIRE)–A new study from Juniper Research, the foremost experts in mobile roaming markets, has found losses from global roaming fraud are anticipated to exceed $8 billion by 2028; driven by the increase in bilateral roaming agreements for data-intensive use cases over 5G networks. In turn, it predicts fraudulent data traffic will account for 80% of global operator roaming-based losses by 2024.

As 2G and 3G networks are sunsetting, operators are accelerating the transition to 5G and VoLTE roaming services to leverage the high levels of virtualisation and lower operational costs. However, the highly virtualised nature of 5G networks is creating more opportunities for fraudsters to deploy their attacks; leaving operator networks open to emerging fraud tactics over 5G networks.
The new report: Global Roaming Fraud Market 2023-2028, part of Juniper Research's Roaming Market Intelligence Centre, offers the most reliable source of data for the market. Download a free sample.
TAMPA, Fla.–(BUSINESS WIRE)–Syniverse, "the world's most connected company,"® announces that health care software leader Epic has integrated and launched their SMS text messaging capabilities into their cloud-based Communications Platform Hello World™.

With Hello World SMS, patients can receive visit updates, pre-visit check-in links, prescription reminders, billing notifications, care reminders, new result links, and additional communication. With 2-way SMS, patients can conveniently confirm, cancel, and reschedule their appointments, accept appointment offer, pay bills, and more.
"Mobile messaging is changing the way health care organizations deliver products and services to their patients, and there's no more direct and easy way for both sides to communicate vital updates to care plans than via text messaging (SMS)," said Harry Patz, Chief Revenue Officer at Syniverse. "Studies have shown that Americans exchange more than 2 trillion text messages a year in the United States and that they have a 98% open rate."
Epic's healthcare and payer customers care for over 500 million patients. Their network includes a worldwide network of 2,100 hospitals, 60,000 clinics, and more than 400,000 physicians. Epic's products are used by the largest, most established, innovative hospitals, medical groups, academic centers, retail clinics, specialty care centers, hospice facilities, and independent practices.
NEW YORK, Aug. 22, 2023 /PRNewswire/ — Kaleyra, Inc. (NYSE: KLR) (NYSE American: KLR WS) ("Kaleyra" or the "Company"), a global CPaaS leader announced today a strategic collaboration in its partnership portfolio with Talisma Corporation, Pvt. Ltd, a leading provider of customer experience solutions based in Bangalore, India. The partnership agreement enhances the customer experience by adding Kaleyra Video, a WebRTC audio and video calling tool, to Talisma's Customer Relationship Management & Digital Engagement Platform.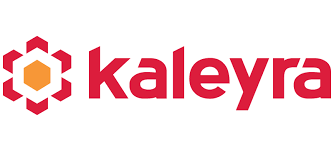 "Talisma has always been at the forefront of transforming customer experience for enterprises. With this partnership with Kaleyra our solutions fit into the strategic and tactical directions needed in the industry to continue to transform customer experience and engagement," says Dr. Raj Mruthyunjayappa, Managing Director, Talisma Corporation.
Sandesh Sarang, Managing Director for Kaleyra India, APAC, and MEA region, shares that, "It just makes good business sense to partner with a company like Talisma. Their platform is innovative, comprehensive and omnichannel, which aligns perfectly with Kaleyra's technology. Kaleyra Video is the most customizable audio and video WebRTC calling product on the market, guaranteeing a industry-leading customer experience through high quality and secure calls."
Even in the shadow of the STIR/SHAKEN effort and several public and private sector initiatives, illegal robocalling continues to bedevil legitimate use cases, legitimate corporate, government and NGO operators of outbound calling operations.

Numeracle is an industry pioneer and leader with actionable solutions for legal callers that prioritizes their calling identity as the foundation to restoring trust in the voice channel and to their calls by removing barriers, like improper spam labels, from harming their phone numbers. In this podcast, we visit with Keith Buell, General Counsel and Head of Global Public Policy, who walks us through his organization's comments to the FCC and offers us a better understanding of Numeracle's vision: Verified Identity directly to call recipients without relying on intermediaries.
"We've gone from an industry where carriers have a duty to deliver calls with 99.999% accuracy to an industry that favors overzealous blocking and labeling without consequence to the blocker," says Buell.