Find out the week's top mobile stories from around the world. Stories this week include… Meta Rolls Out New Elements for Threads as Engagement Continues to Decline, Google makes preparation for the 'quantum apocalypse' with Chrome update, Alipay Debuts 'International' Version of Mobile Payment App and much more…

So what's new on Threads, and does anybody still care, with reports that Threads usage is rapidly declining, as people revert back to the social apps they already know and love?
Despite the doomsayers, the Threads team is working to develop new functionality, including voice posts, a desktop app, hashtag support (maybe), and more.
First off, Threads is reportedly developing voice notes, which will provide another way to connect in the app.
Google is preparing for the "quantum apocalypse".
Experts have warned for years that the development of quantum computers could undermine the encryption that currently secures everything from our private messages to our banking details.
Quantum computers are a still largely theoretical technology that proponents claim could dramatically beat the performance of the classical computers we have today. That could be a major positive for applications such as drug research and quantum computing – but could be disastrous for security technology.
The 2023 ISG Provider Lens™ Internet of Things – Services and Solutions report for Germany finds IoT has the potential to revolutionize key industries in Germany, including automotive, healthcare and manufacturing, making them significantly more efficient and productive. In addition, IoT can help companies reduce their carbon footprints and meet sustainability targets, ISG says.
Chinese payments platform Alipay has debuted an "International Version" of its app for overseas travelers to China.
The new version, announced Thursday (Aug. 17), is designed to fulfill international travelers' mobile payment needs in China while integrating common travel services like hotel and airfare booking, ride hailing and exchange-rate checking.
According to a news release, the new version also includes services connected to the upcoming Asian Games, hosted in the Chinese city of Hangzhou this year.
When I started my career, broadcast television was the gold standard of advertising. Then came the internet, social media, and mobile advertising. Now, we have influencer marketing.
The channels may have differed, but the pattern has always been the same. A new technology is introduced. Audiences flock to it. Businesses quickly follow suit for fear of being left behind, and marketing is left to figure out best practices and prove it is worth the investment.
It's normal to see some resistance in a channel's early days. No one wants to be the company that overinvests and goes belly-up because of it. Influencer marketing was no different. Yes, the channel had challenges gaining momentum, and its sheer size and scope of data make for complicated media execution. But we've hit the point in channel maturity where the management tools exist, and success has been demonstrated ten times over—and yet, there is some tentativeness over channel legitimacy.
RCS is available to every Android user at this point, but that hasn't ended the messaging headaches that come from iMessage and the lack of RCS on iPhone. But now, the third-party app Beeper can support both Google Messages RCS and Apple iMessage on both Android and iPhone, all within the same app.
Beeper is a messaging client that's designed to pull all of your messaging services into a single location. It supports WhatsApp, Signal, Telegram, Facebook Messages, Google Chat, LinkedIn, and more, and perhaps most famously, Apple iMessage. The service, which is still invite-only a couple of years after its debut, is one of our favorite ways to access iMessage on Android devices.
Mobile banking apps for small business customers have a long way to go before they meet the expectations of users. Keynova Group checked out the functionality of apps from 10 of the largest banks in the country — from giants like Bank of America and Wells Fargo to regionals like Huntington and PNC — to assess the areas where they are falling short. The research firm suggests smaller financial institutions have an opportunity to leapfrog their competitors. Here's what Keynova says are the must-haves.
Banks and credit unions often use a consumer mobile banking app — or a glorified version of it — to serve small business customers. This is starting to change, but there's still a long way to go before even some of the largest banks completely shake off this entrenched practice, according to research by Keynova Group.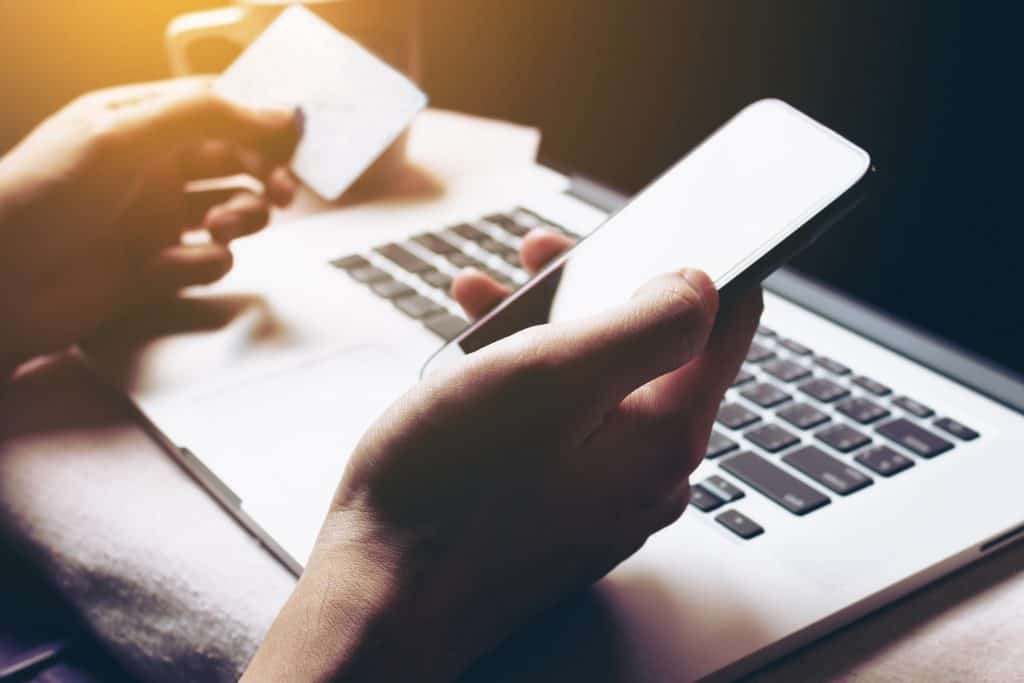 Chinese internet giant Tencent registered a second consecutive quarter of double-digit profit and revenue growth in Q2, with gains across most business units and a continued recovery in online advertising.
On an earnings call, president Martin Lau stated consumption in China is recovering from the Covid-19 (coronavirus) period, albeit potentially not as quickly as expected or desired.
He argued Tencent is "already delivering a strong and solid set of revenue growth and even faster profit growth under the current environment", given many businesses are in waiting mode for a faster recovery.
The video-game industry is a behemoth; some estimate it could grow to be worth more than $320 billion this decade. So it's little wonder that it's adopting 5G as a cornerstone technology of its future.
It's the technology that powers mobile broadband, and now 5G is being used to speed up the delivery of games to end players, as well as to reduce latency within mobile games, allowing higher-quality graphics games to be played on mobile hardware, which wouldn't have been possible just a few years ago. It's also kick-starting the cloud-gaming revolution — removing the need for any kind of physical gaming media.
Traditionally, Japan has been a cash-based society, with over 80% of transactions conducted in cash as recently as 2018. However, the advent of mobile payment systems has begun to disrupt this status quo. The convenience, speed, and security offered by these digital platforms have made them an attractive alternative to cash, leading to their rapid adoption.
Fintech is the domain connecting technology to the world of finance. Globally, the fintech industry has brought about various advancements that have led to the development of processes like mobile payments, P2P lending, solutions based on blockchain technology, robo-advisors and more advanced crowdfunding methods.
The sector currently holds a significant 2% share of the global economy, and it is estimated to generate an impressive $1.5 trillion in annual revenue by 2030, which would account for almost 25% of all high-value industry sectors. The Asia-Pacific fintech market is predicted to reach $324 billion by 2026, growing at a CAGR of 28.2% from 2021 to 2026 (paywall).
We're currently seeing a great deal of innovation in financial services at the intersection of money, artificial intelligence (AI), identity and blockchain.
The emergence of generative AI has proven to be a catalyst, shining a light on this intersection, and Worldcoin from Sam Altman is its new poster child.
Banks have been custodians of key aspects of our identity for the longest time. A bank's primary function is to move numbers from one spreadsheet to another with confidence that they know who the owners of the two spreadsheets are. And doing it securely so nobody else can see what's occurring.