Get the latest announcements from MEF Members across the mobile ecosystem globally in this weekly review of member news…
New research by BlackBerry Limited has unveiled that 93% of organizations in Australia are either implementing or contemplating bans on Generative AI applications, such as ChatGPT, in the workplace. Compared to the global average of 75%, this demonstrates Australia's strong inclination towards strict regulations. Of the IT decision-makers surveyed, 69% stated that these measures are intended to be long-term or permanent. Previous cybersecurity breaches, data security and privacy concerns, and bans implemented by other organizations have all contributed to these decisions.
Jonathan Jackson, Director of Engineering for BlackBerry Cybersecurity in Asia Pacific and Japan, acknowledges the growing concerns among organizations in Australia and New Zealand regarding the impact of Generative AI applications in the workplace. While recognizing the transformative nature of these technologies, he urges businesses to strike a balance between managing risks and embracing innovation. Jackson advises organizations to stay informed, reassess their policies, and implement the necessary software tools for visibility, monitoring, and management of apps used in the workplace.
Kaleyra, Inc. (NYSE: KLR) (NYSE American: KLR WS) ("Kaleyra" or the "Company"), an enterprise Communication Platform as a Service (CPaaS), announces certain management changes.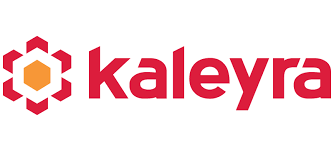 As previously disclosed, on June 28, 2023, the Company entered into an Agreement and Plan of Merger (the "Merger Agreement") with Tata Communications Limited, a company listed on BSE Limited and National Stock Exchange of India Limited ("Tata Communications"), pursuant to which, at the closing, upon the terms and subject to the conditions set forth therein, a wholly owned subsidiary of Tata Communications will merge with and into the Company, with the Company surviving as a wholly owned subsidiary of Tata Communications.
Dario Calogero, CEO of the Company, commented: "I want to thank Nicola for his service with Kaleyra throughout these years for the outstanding work in building our platforms and services across our regions and I wish him all the best for his future endeavors. At the same time, I want to personally congratulate Mauro for the nomination as Head of the Kaleyra Business."
Identity verification through video calls is susceptible to attacks, and like CAPTCHAs risks limiting accessibility for certain groups, according to a report from iProov. It makes the case that biometrics and liveness detection are the technologies that can enable secure and accessible digital identity.
"Unlocking Financial Inclusion with Digital Identity and Biometric Verification: European Digital Identity Wallet Use Case" is a 14-page paper that starts with explanations of why legal identity is important, and how digital identity can boost financial inclusion. It proceeds to a review of the EU Digital Identity Wallet (EUDIW) and the pilots being conducted with it.
iProov goes on to explain why liveness detection is more secure than video call verification, which can be spoofed with generative AI and a forged ID document. Presentation attacks and digital injection attacks are compared, and the imbalance in testing regimes explained.
The final section applies these observations to the challenge of increasing the inclusivity of digital identity in the European Union. iProov notes that 24 percent of EU citizens have some form of disability, and 10 percent belong to racial or ethnic minorities, while technology literacy varies heavily from country to country.
Route Mobile Limited ("Route Mobile"), one of the leading CPaaS (Communication Platform as a Service) provider to enterprises, over-the-top ("OTT") players, and mobile network operators, has announced the launch of its Omnichannel Experience Automation Network (OCEAN), a personalized omnichannel CX Suite. It has also expanded its digital identity security suite – TruSense with launch of three new products – TruScore, TruAuth, TruFa.

On the launch of OCEAN and TruSense offerings at its flagship event, Route Amplify, Rajdipkumar Gupta, Managing Director & Group CEO, Route Mobile said, "I am proud of how far we have come on this journey of providing the best customer experience possible. OCEAN and TruSense are a result of this continuous quest to perfect customer engagement and experience across multiple touchpoints while providing robust security without inconveniencing the end user."
According to NHK, Japan's Rakuten Group will combine its credit card and mobile payment businesses and is considering listing its card business. This would be the e-commerce group's latest attempt to shore up its finances after incurring massive losses on its doomed attempt to establish Japan's fourth major mobile network carrier since 2020.

Rakuten Group is a Tokyo-based Japanese technology conglomerate. Its businesses include financial services using fintech, digital content and communications services such as the messaging app Viber, e-book distributor Kobo, and Japan's fourth mobile carrier Rakuten Mobile, all centred on the online retail marketplace Rakuten Ichiba. Rakuten employs over 28,000 people worldwide and operates in 30 countries and regions, with annual revenues of $12.8 billion USD.
For this episode of The C-Suite Hotseat, Natalie Bannerman, deputy editor of Capacity Media is joined by Matteo Gatta, CEO of BICS.
Gatta talks BICS' participation in the inaugural ITW Africa event, emerging technologies in Africa and several partnership announcements.