Find out the week's top mobile stories from around the world. Stories this week include… Criminals are getting smarter at targeting victims to gain access to banking apps on mobile phones, a senior UK fraud officer has said. Detective Superintendent John Roch says the technology behind the apps is secure but criminals are getting better at exploiting human behaviour… and much more…

Criminals are getting smarter at targeting victims to gain access to banking apps on mobile phones, a senior UK fraud officer has said.
Detective Superintendent John Roch says the technology behind the apps is secure but criminals are getting better at exploiting human behaviour. Thieves typically "shoulder surf" victims to catch them entering their PIN before stealing the phone. The financial impact of the crime can be enormous.
FRANKFURT, Germany–(BUSINESS WIRE)–Supercharged by AI, ML and 5G, the market for Internet of Things (IoT) technologies in Germany is accelerating, expected to reach revenue of €50 billion by 2025, according to a new research report published today by Information Services Group (ISG) (Nasdaq: III), a leading global technology research and advisory firm.
The 2023 ISG Provider Lens™ Internet of Things – Services and Solutions report for Germany finds IoT has the potential to revolutionize key industries in Germany, including automotive, healthcare and manufacturing, making them significantly more efficient and productive. In addition, IoT can help companies reduce their carbon footprints and meet sustainability targets, ISG says.
"IT service providers are critical in planning and implementing IoT sustainability solutions," said Philipp Glatz, partner and smart manufacturing lead for ISG EMEA, based in Germany. "Their expertise and support can help clients achieve their individual sustainability goals."
The Supreme Court has rejected Fortnite publisher Epic's request to make Apple loosen its App Store rules as a legal battle progresses. As first reported by Bloomberg and Reuters, Justice Elena Kagan declined to vacate a stay on a lower court order about Apple's anti-steering rules, which limit how iOS app developers can direct users to alternate payment methods. Kagan did not issue an explanation for the decision, but Epic's petition was noted as denied on the Supreme Court's website.
The district court order was one of Epic's limited wins in a high-profile antitrust case over iOS App Store in-app purchase fees. A judge determined that Apple had violated California's Unfair Competition Law by preventing developers from using links to direc
Facebook parent Meta is set to drop SMS support in Messenger over a cellular network next month. Post September 28, 2023, users won't be able to use Messenger to send and receive SMS messages sent by cellular network.
According to the company, the change will appear once users update the app. The social media giant has also asked users to change their phone's default messaging app from Facebook Messenger to Google Messages or Samsung Messages.
One can switch the default messaging app from Settings > Apps > Choose default apps > SMS app and choose a different messaging app. In case a user does not choose their own new default messaging app, their SMS messaging will automatically go to their phone's default messaging app.
The company in a help page mentioned that if someone uses Messenger as a default SMS messaging app for an Android device, the user won't be able to use Messenger to send and receive SMS messages sent by cellular network after September 28.
The technology secretary has defended a controversial section of the Online Safety Bill which would force messaging apps to access the content of private messages if requested by the regulator Ofcom. She said it was a sensible approach in order to protect children from abuse.
But some tech firms, including WhatsApp and Signal, have threatened to leave the UK if forced to weaken their messaging security. The Bill is due to be passed in autumn.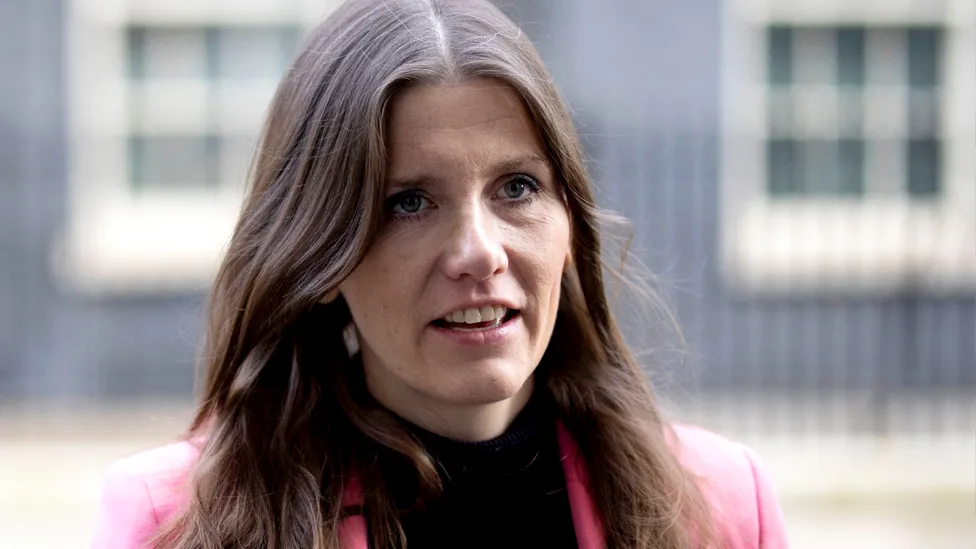 Michelle Donelan was speaking to the BBC on a visit to University College London where she announced £13m in funding for Artificial Intelligence projects in healthcare. Both the tech sector and the cyber security community have criticised the government's proposal that the content of encrypted messages should be made accessible if there is deemed to be a risk to children within them. Currently messages sent in this way can only be read by the sender and the recipient, and not by the tech firms themselves.
Several popular messaging services including Meta's Whatsapp and Apple's iMessage use this popular security feature by default.
In "Romeo and Juliet," playwright William Shakespeare once posed the existential question: "What's in a name?" In cybersecurity, it turns out, the answer is: "Almost everything you hold dear."
A new report released Tuesday by CrowdStrike finds that identity-based attacks have become a crucial component of most interactive cyberattacks today, providing malicious hackers with cheap and easy means to gain initial access into victim environments, facilitate widespread lateral movement and hide amidst the background noise of routine authentication work that happens hundreds or thousands of times a day at many organizations.
he Austrian Chancellor, Karl Nehammer, has stated that the Austrian people have a "right" to cash amongst fears that increasing mobile payments could become restricting.
In conversation with the Kronen Zeitung and other Austrian news outlets, the Chancellor stated an intent to include notes and coins in the Austrian constitution as a protected payment method. Austria's National Bank has confirmed that cash is seen its ubiquity wane in recent years, and whilst they say this trend is likely to continue, they have assured that there are no current plans to make Austria a completely cashless nation.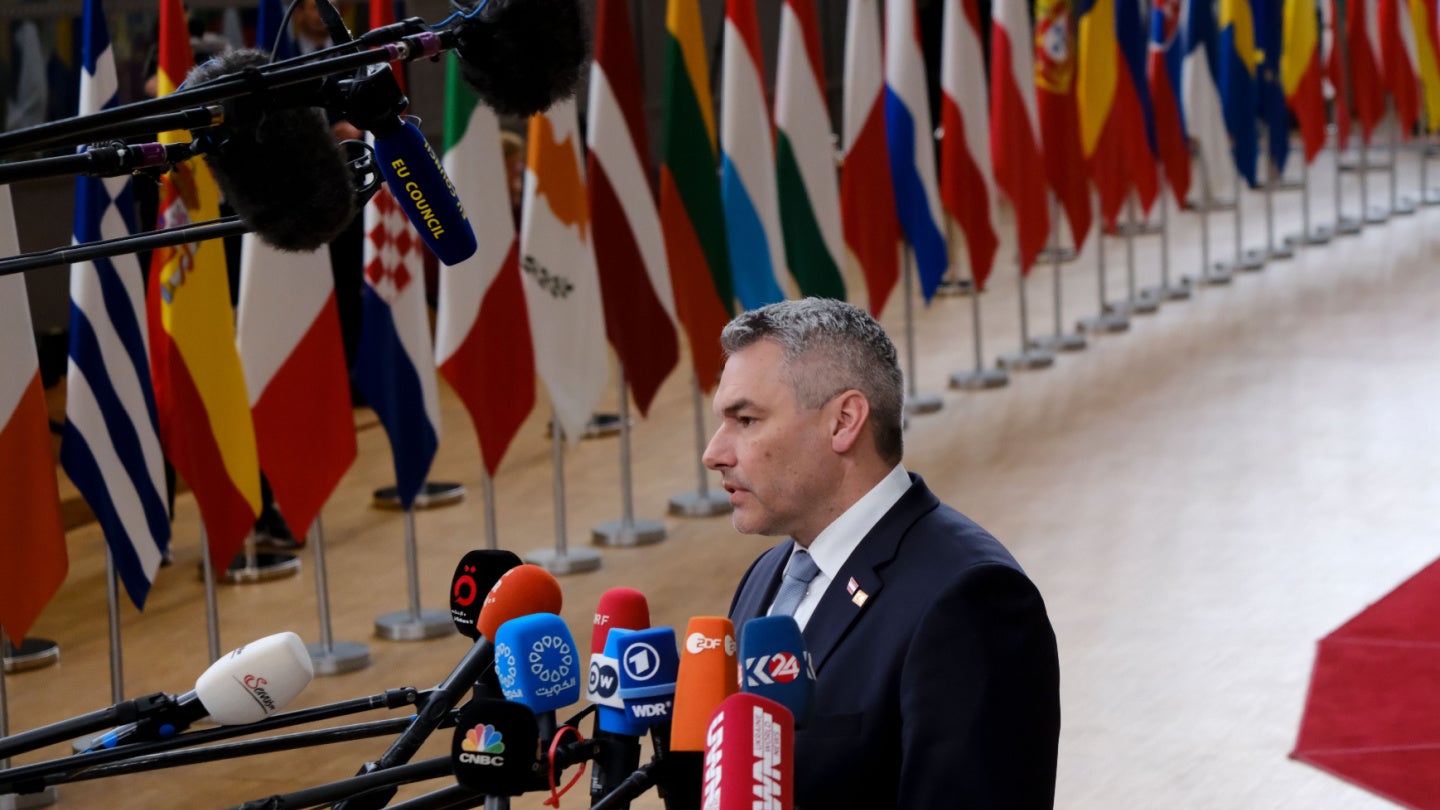 Cash's decline is not isolated to Austria. GlobalData's thematic research into mobile payments estimates that mobile payment market will grow by a CAGR of 21% over the next decade and was already worth $55trn in 2021. Cash's global downturn in favour for electronic payments has been accredited to the rise of smartphone technology as well as the recent Covid-19 pandemic.
In recent years, Japan, a country known for its technological prowess, has seen a significant shift in its financial landscape. The rise of mobile payment systems has sparked a technological revolution, transforming the way consumers and businesses interact. This shift is not only changing the face of commerce but also shaping the future of the country's economy.
Traditionally, Japan has been a cash-based society, with over 80% of transactions conducted in cash as recently as 2018. However, the advent of mobile payment systems has begun to disrupt this status quo. The convenience, speed, and security offered by these digital platforms have made them an attractive alternative to cash, leading to their rapid adoption.
Mobile payment systems, such as PayPay, Line Pay, and Rakuten Pay, have gained significant traction in Japan. These platforms allow users to make payments directly from their smartphones, eliminating the need for physical cash or cards. The user-friendly interfaces and seamless integration with other digital services have made these platforms popular among consumers of all ages.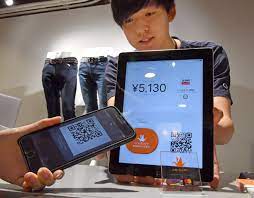 SK Telecom (SKT) has presented its vision for the future of wireless connectivity in the 6G era. In its '6G White Paper', the South Korean company predicts that artificial intelligence (AI), energy efficiency, and quantum security will be the major trends shaping the next generation of networks.
SKT expects the commercialization of the 6G network to occur around 2030, leading to advancements in all network areas. The company emphasizes the importance of technologies designed for specific network areas, such as the radio access network (RAN), core network, transport network, and aerial network.