Get the latest announcements from MEF Members across the mobile ecosystem globally in this weekly review of member news…
With 98% of all text messages opened, it's not surprising that businesses rely on it to boost customer engagement. However, with multiple methods of mass text messaging available, it can be difficult for businesses – weighing cost, delivery and engagement rates – to decide which method is best for them.

During a Mobile Ecosystem Forum (MEF) and Canadian Telecommunications Association 2023 panel discussion, iconectiv's Matt Lear will join other industry experts to lay out the differences between short codes, 10-digit long codes (10DLC) and toll-free messaging, highlighting the benefits of each method for businesses across all industries, referencing several case study examples.
Industry leaders for this panel session include:
Matt Lear, Senior Director of Product Management, iconectiv
Caitlin O'Neill, Senior Manager, Messaging Product Development, Canadian Telecommunications Association
Nate Kliger, Senior Director, Messaging Strategy and Operations, Attentive
Paul Wheeler, Vice President, North American Carrier Relations, Twilio
Caitlin Long, Director of Commercial Product Management, Bandwidth Inc.
Jonathan Vimont, Director, North American Messaging Products and Services, Sinch
Vonage has managed to assemble a communications platform that captures and inspires the 1.15 million developers' creative entrepreneurial spirits to envision tomorrow and deliver it today. Vonage's core includes cloud native, SaaS native, security first and data driven characteristics which provides the creativity power developers need to construct applications that respond to the customers needs.
Sanjay Macwan, CIO, CISO at Vonage Speaks with Don Witt of The Chanel Daily News about businesses and how they can ensure security while migrating from a PBX to the cloud.  There are many benefits in moving to the cloud including ROI, financial as well as the employee and customer experience. Vonage enhances the cloud solution with Two Factor Authentication (2FA).
Of course, Vonage is involved in AI and is seeing more significant adoption of AI-enabled automation across all enterprise workflows and processes. The number of routine clerical and administrative functions can, and will, increasingly be fulfilled by AI-enabled solutions. Listen in for more very informative discussion about Vonage and the Industry.
Cloud communications platform provider Infobip today launched Experiences, an artificial intelligence-powered, no-code journey builder.
Infobip Experiences enables business ideas to better engage customers, foster loyalty, and drive business growth, all fueled by generative AI. It is a seamless integration where businesses can connect their existing technology and implement customer engagement templates where needed.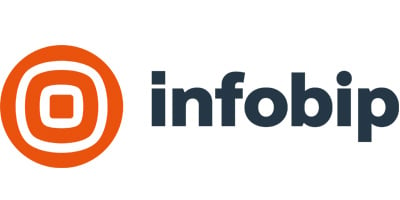 The product also provides key insights into customer journeys and behavior.
"With the growing trend of consumers wanting to interact with a business or brand through conversational chat channels, it has become more important for firms to offer such experience," says Ivan Ostojic, chief business officer of Infobip, in a statement. "AI-powered Experiences helps businesses solve customer pain points while turbocharging their digital transformation, delighting customers, and boosting loyalty and growth."
Eurostar Group, the high-speed international rail service connecting the UK with mainland Europe, has announced the roll-out at London St Pancras Station of SmartCheck, a contactless fast-track facial biometric check-in system supplied by iProov, a global provider of biometric solutions. With SmartCheck, passengers can go through only one passport check instead of two.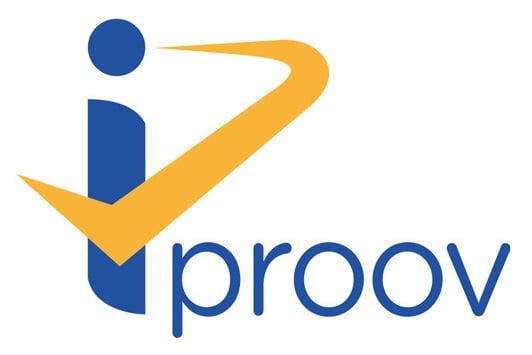 SmartCheck enables Eurostar's Business Premier and Carte Blanche passengers to save time and avoid queues for ticket and UK border exit checks in the station, by securely enrolling their ticket, passport and face before they travel, using their mobile devices whenever convenient. The result is a contactless, ticketless, and secure travel experience that enhances the overall passenger journey.
Andrew Bud, founder, and CEO, iProov said: "The rollout of SmartCheck in Eurostar's Business Premier check-in at London St Pancras is significant because it clearly demonstrates how facial biometric technology can be used to manage border control in a smarter and more efficient way, to benefit both organizations and passengers at scale. By creating a biometric corridor, we are moving security checks away from the station, saving precious time and space at the border, streamlining the boarding process to one that's far faster, more convenient, less crowded and stressful, yet even more secure."
The Rakuten Viber chat app brought its $2-per-month premium subscription service to the US on Thursday, which provides exclusive features and ad-free access to the chat app.
Viber Plus, which launched internationally in May, includes enhancements to the app like access to paid stickers, the ability to change the Viber app icon and customer service access over live chat.
Signing up for Viber Plus is done from within the Rakuten Viber app, with the subscription being charged through either Apple's App Store or the Google Play Store.
Viber Plus joins Telegram in offering a premium tier, with the latter's premium service focusing on expanding the service's limits on file uploads and download speeds. Meanwhile, Viber rival WhatsApp recently launched the ability to move chat history from one phone to another without needing to use a third-party cloud backup service.
Belgian telecommunications operator Proximus Group has agreed to buy a majority stake in Indian cloud communication service provider Route Mobile Ltd. for 59.22 billion rupees ($721 million) to gain a foothold into high-growth markets.
The Brussels-based company will buy about 58% stake in Route Mobile at 1,626.40 rupees ($19.8) a share through its unit Proximus Opal, and will make a tender offer for an additional 26% stake at the same price to comply with Indian rules. Some of the founding shareholders of Route Mobile will reinvest $336 million in Proximus Opal for as much as 14.5% stake, according to a statement to stock exchanges.
The acquisition creates the third-largest communications platform-as-a-service (CPaaS) company globally by messaging volumes, Proximus said. The deal would give it access to newer, high-growth markets including India, Africa and Latin America and also helps "capture value from the ongoing – generative AI-based – revolutions in customer engagement."