Get the latest announcements from MEF Members across the mobile ecosystem globally in this weekly review of member news…
New research from Twilio (NYSE: TWLO), the customer engagement platform that drives real-time, personalised experiences for today's leading brands, reveals that in spite of initial scepticism around the phase-out of third-party cookies, marketers in APAC are now more welcoming of this imminent shift as they acknowledge the opportunity of building even greater trust through the use of other data sources, particularly zero and first-party data.

Twilio's When Consumers Control Data: How to Build Trust and Succeed in the New Digital Era explores the long-term implications of the cookieless future as shaped by the changing consumer preferences and expectations around data sharing. The report, released on the back of The Consumer Data Revolution in Asia Pacific report, includes findings from 600 marketers in APAC-based organisations across Singapore, Hong Kong, Australia, the Philippines, Indonesia, and Japan.
Global cloud communications platform Infobip and leading digital insurance company LAQO by Croatia insurance became the first to adopt a GPT-enabled digital assistant for customer support in the European fintech industry. Available through WhatsApp, LAQO GPT will offer its clients fast, accessible, and always-on customer support, creating a conversational customer journey to improve the experience and boost satisfaction.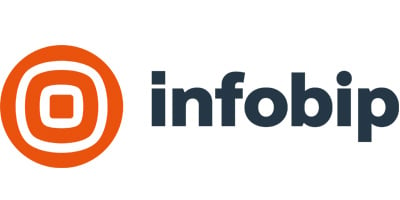 With a strong history of innovation, LAQO wanted to enhance its customer service and provide fast, accessible, and personalised support. In collaboration with Infobip they developed LAQO GPT, which immediately answers to frequently asked questions. The digital assistant is customizable to suit specific customer needs and can handle many customers simultaneously.
The Global Legal Entity Identifier Foundation (GLEIF) Board has elected T. Dessa Glasser, Principal of the Financial Risk Group Inc., as the organization's new Chair, effective 25th June 2023.
Dessa, an existing GLEIF Board member and Chair of GLEIF's Risk Committee, succeeds Steven A. Joachim, who steps down from the role at the end of his three-year term.
GLEIF's new Chair of the Board, Dessa Glasser, comments: "GLEIF is expanding its horizons beyond the LEI's use in financial services and is deepening its commitment to helping organizations understand how the LEI can bring greater trust, efficiency, and transparency to any identity management system in all sectors. As the new Chair, I am committed to continue to evolve and expand the Global LEI System to enable broader LEI adoption and use. I would also like to pay tribute to my predecessor, Steven A. Joachim, who's leadership and experience have been greatly appreciated."
A new study from Juniper Research, the foremost experts in emerging payments, found the total value of digital wallets transactions will rise from $9 trillion in 2023 to surpass $16 trillion in 2028, growing by 77%. This trend is driven by growth across both developed and developing markets, as increased adoption of advanced services such as BNPL (Buy Now Pay Later), microloans and personal financial management drives end-user engagement. The study found that in a highly congested wallets landscape, diversifying their appeal to users is vital.

The report identified advanced services as a key source of revenue growth for digital wallets. Advanced services, such as BNPL or microloans, are allowing digital wallet providers to diversify their revenue. The popularity of BNPL, especially among younger consumers, will draw greater numbers of users, and generate additional revenue. This approach can be seen with Apple's roll-out of numerous add-on services, including Apple Pay Later.
Research author, Michael Greenwood, added: "Advanced services give digital wallet providers an opportunity to differentiate themselves in a congested market and generate additional revenue. Super app strategies, which many digital wallets are pursuing, will rely on the effective deployment of advanced services at scale."
Ericsson said it has deployed the Ericsson Radio Dot System solution for Swisscom, with the aim of allowing the European operator to deliver high-capacity indoor 5G to enterprise customers within a 10 kilometers radius, from one centralized location.
In a release, Ericsson noted that the new solution will enable Swisscom to use fiber and hybrid fiber cables to deliver power and data to active indoor antennas from the indoor radio unit (IRU) and extend the cables' reach from 300 meters to 10 kilometers.

Mark Düsener, head of mobile networks at Swisscom, said: "High-performing indoor 5G is key to full scale societal digitalization, and Ericsson's new indoor fiber capabilities boost the capacity and coverage of Swisscom's leading 5G network. With more flexible in-building deployment options, we can provide more small-to-medium enterprise customers with fast and reliable mobile connectivity, with less equipment."
While number porting is essential for a healthy competitive market because it gives customers the choice and convenience of changing service providers without having to change their phone number, a recent telecoms industry report from Omnisperience explores whether the current UK porting process is fit for purpose and/or impeding the growth of the digital economy. The Omnisperience report comes on the heels of the UK House of Lords' in-depth report on fraud in the UK, which found that telecoms were one of three industries not doing enough to protect UK citizens against fraud.

The Omnisperience report is the topic of a Network Media Group webinar: Number Portability Fraud. Available on demand, the panelists cover a range of topics and questions, including:
What is number portability fraud and its potential impact on the digital identity market, not only in the UK but globally?
Lessons learned from other countries that have updated their number portability process to make it more secure and enable telcos and banks to work together to shut down fraud before it impacts customers.
The role that cross-industry collaboration has in solving this issue.