Get the latest announcements from MEF Members across the mobile ecosystem globally in this weekly review of member news…
Bango PLC (AIM:BGO, OTCQX:BGOPF) said it has entered into a three-year loan deal with Korean firm NHN Corporation, as part of the payment technology group's integration of the DOCOMO Digital business, providing the equivalent of US$8 million of capital for the venture.
The company acquired DOCOMO just under a year ago, in August 2022, in what was described as a transformational deal.
"I am pleased that Bango is able to apply additional capital to progress the integration of DOCOMO Digital," said Bango chief executive Paul Larbey in a statement.
"The stronger balance sheet will assist in landing the next wave of major customers for our market-leading Digital Vending Machine technology.
"We have made excellent progress this year, and I look forward to updating shareholders in July on the first half's trading," he added.
There is "light at the end of the tunnel" for Rich Communication Messaging (RCS), Martin Schurig, head of financial and enabling services at Telefonica Germany believes.
Speaking at the panel: 'Is RCS about to hit a crest of a next big wave?' at Messaging and SMS World at the Hilton Parkside hotel in London, Schurig joked that RCS was a "money printing machine".
The panel was moderated by Dario Betti, CEO of the Mobile Ecosystem Forum (MEF), and featured Catherine Maguire, product manager at BT/EE, Eduardo Jerez, COO at C3ntro Telecom, Alex Nourouzi, carrier sales at DOTGO, David Hassman, VP of strategy at Syniverse.
Betti asked the panellists if revenue was being generated at this stage from RCS, to wish Maguire said yes.
"We are beginning to make revenue on the service which is really encouraging," she said.
"In the UK market, there is more of an opportunity for growth, and so although it has been a long road, there's definitely revenue growth within BT/EE."
Boku announced that it has added leading Taiwanese e-payment/mobile payment provider JKOPAY, to its ever-growing network of local payments.
Taiwan is a highly digitized market whose adoption of mobile wallet payments is already dominant and forecasted to reach close to 99% penetration by 2025 (Juniper Research, 2021). But up until now, foreign merchants were prohibited from accepting cross border payments from local Taiwanese wallets. For the first time, thanks to an innovative collaboration agreement between Boku, JKOPAY, and the Taiwan Financial Supervisory Commission ("FSC"), foreign merchants working with Boku can accept JKOPAY cross-border payments from Taiwanese customers.
Mark Stannard, Chief Business Officer, Boku, – This joint effort between Boku, JKOPAY and the FSC is an important step towards broadening the use of local payments in Taiwan. Our merchants want to reach Taiwanese customers using the method of payment they are accustomed to using, which is usually a local payment app and today, they can finally do that.
The world embraced digital means to survive the disruptions caused by COVID-19, mainly on the communications front. After the pandemic, communication platform-as-a-service (CPaaS) grew at a CAGR of over 10 per cent. Infobip, a cloud communication platform-as-a-service company, saw B2C communication grow 80 per cent on WhatsApp, 75 per cent in SMS, and 91 per cent in email in 2022 compared to 2021.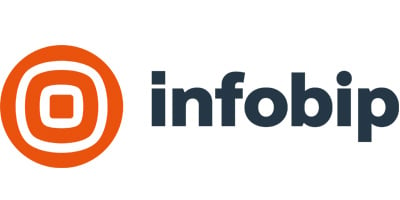 We spoke with Matija Kapic, Regional Director of Customer Services at Infobip, a full-stack, cloud communication platform-as-a-service, to understand about this trend.
What caused the sudden slowdown of the pace of digital transformation globally? Why are companies putting off their digitalisation plans? Does it have anything to do with the economic slowdown?
In 2020, Workday reported that 36 per cent of companies expected digital transactions to account for 75 per cent or more of their revenues in the next three years. However, in 2021, only 13 per cent affirmed this, a mere 12 per cent increase from what was reported in 2019.
A new study from Juniper Research has found that platform revenue from civic identity apps will surpass $17 billion by 2027, rising from $11 billion in 2023, a growth of 62%. This growth comes as governments look to streamline identity systems, making them easier to create, update and use. This will see the issuing of digital copies of conventional IDs and specially designed digital IDs.
The report identified the EU's eIDAS2 as a key piece of regulation, with other countries using it as the basis for their own identity regulation. In particular, the creation of a standardised wallet-held digital ID, which can be used across all member states, will drive adoption of digital identity. This will grow civic identity app revenue, as governments will invest in new systems to meet these standards, generating greater revenue for digital identity vendors.
Report author Michael Greenwood added: "Digital Identity providers that operate in Europe must look to develop effective identity wallets to hold digitally enabled identity documents, in order to maximise the opportunities eIDAS2 presents."
A key threat facing the industry is the rise of artificially inflated traffic, the theme of the day's keynote panel.
Artificially inflated traffic (AIT) is the term used to describe the fraudulent transmission of Application to Person (A2P) messages, so that rogue mobile network operators (MNOs) or another rogue party in the value chain, such as an SMS aggregator, can profit from the increased traffic. Often, it's the unsuspecting enterprise that ends up footing the bill.
With A2P two factor authentication messages contributing to over 25% of SMS volume globally, even a small amount of fake traffic can cause big problems.
"The volume of total traffic which is fraudulent is in the 5% range which represents around $5 – 10 billion of value," said panellist Michael Reading, senior director, cloudmark technical services at Proofpoint.
Even though they are sent to fake accounts, the messages are still terminated and therefore the enterprise that is using the service still gets a bill. This can take one of two forms, enterprises are slowly bled by a low volume of fake traffic that they barely notice, or it can all come in one go and they receive a nasty shock. One panellist was aware of a company that's entire marketing budget for the financial year was wiped out by a single attack. Often when this happens, the enterprise is quick to blame the aggregator, messaging platform or Communications Platform as a Service (CPaaS) they're using, even if they could have taken more steps on their end to prevent the fraudulent activity.
"We try to work with our customers to ensure that they are not just using our system but have set up the right security on their side to prevent attacks" said Uku Tomikas, CEO of Messente, an Estonian SMS messaging platform.