In our 5 minutes with profiles, MEF members talk about their business, their aspirations for the future and the wider mobile industry.

This week, Senior Messaging Specialist Fabio Bottan introduces Arelion.

What does Arelion do?
Arelion is a global Internet carrier that operates the #1 ranked global Internet backbone, AS1299. Our global network connects to 65 percent of the world's Internet routes, serving 2,500 customers in 125 countries.
We offer a wide portfolio of services to our service provider, content provider and enterprise customers, covering everything from Internet and cloud services to optical wavelengths, Ethernet and networking services to voice, messaging and mobile data services.
When did you launch and what growth have you seen?
We'll be celebrating the 30th anniversary of our Internet backbone in September, which we launched in 1993. We've experienced exponential growth since our company began, starting as a primarily European carrier, then organically expanding our network into North America, Central America and parts of Asia.
In terms of growth on the business messaging side, we created our International Messaging Hub a few years ago, providing SMS providers, aggregators and enterprises with secure, direct termination to global operators with a reach totaling over 20 million subscribers. We have since worked on methods for thwarting A2P fraud, including traffic analytics, SMS Firewall management, traffic profiling and control.
Arelion continues to invest in and develop anti-fraud solutions to keep the mobile ecosystem protected while helping Mobile Network Operators provide reliable services to consumers.
What are your main goals?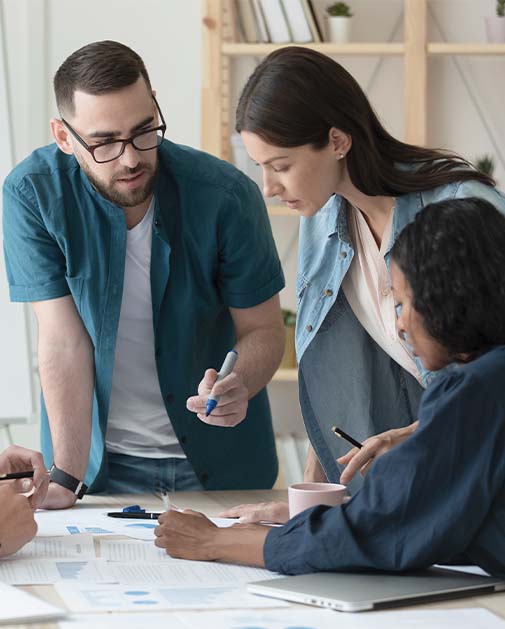 Our goal is to keep the world secure and connected so we can be prepared in the event of another crisis. Through our focus on forward-thinking innovation of the network to future-proof against whatever crisis or network demands we may face, we kept the world connected during the pandemic's traffic explosion, even when demands on the network skyrocketed. But even before the pandemic, we innovated the network to stay ahead of the new applications traversing the network due to video conferencing, gaming, social media, messaging applications and more.
Ultimately, our goal is to invest in our network to better serve our customers through high-quality, reliable connectivity, with award-winning customer service lying at the heart of everything we do, no matter the size or scope of the customer interaction.
Where do you see your company in three years' time?
We're increasingly focusing on sustainability, believing that an emphasis on green networking will enable a connected, sustainable future. With that in mind, we're working to improve our network sustainability by reducing power consumption while increasing capacity to serve ever-rising capacity demands. We're also working to make business messaging safer and more trustworthy through comprehensive SMS security that protects enterprises and consumers, helping to repair the declining consumer trust in A2P business messaging.
Arelion brings a different approach to business messaging by incorporating a carrier-level view to the service, with a readiness to support all other messaging channels aside from SMS for better enterprise and customer experience, including CPaaS, RCS, Whatsapp and more.
What aspect of mobile is most exciting to you right now?
I think increasing collaboration between service providers, enterprises and regulatory committees and organizations is the most exciting part of the mobile space at this time. The mobile ecosystem lacked regulatory standards traditionally, so the ecosystem always had to regulate and protect itself. This challenge is why organizations like MEF are so important to standardize this space.
But now we're also seeing regulation from organizations like the Federal Communications Commission (FCC), fighting to stop robocalls and directing companies to block traffic from certain providers that have made robocalling easier for cyber criminals to exploit. I'm hopeful and excited for further regulatory standards that help prevent SMS phishing, improve SMS security and ultimately improve consumer trust in 2-factor authentication (2FA) and legitimate A2P communication.
What's the most critical issue that will hit mobile within the next 12 months?
I'm worried about the increased usage of AI in creating more complex fraud mechanisms to trick security systems. While service providers are investing more and more in security, the bypass level is still very high. I'm afraid that new methodologies will come that will require high-performance systems to screen the telecom flows faster and more efficiently.
Artificial inflation of traffic is another big concern, as we saw when Twitter recorded $60 million in losses due to 390 telcos using bots to pump A2P traffic. Unfortunately, we may see another large enterprise recording similar losses soon. Furthermore, enterprises are not only losing money but are losing consumer trust in certain 2FA methods, including messaging, due to these kinds of frauds. These monetary and consumer trust losses will only accelerate without better regulatory standards.
How do you adapt your content and services to the specific needs and preferences of different regions?
As I mentioned, customer service lies at the heart of everything we do to connect global businesses through our network. As a result, this requires us to have expert support people that reflect the diversity of our global markets, with 35 different languages as a first language among our support staff. Due to their training, our support staff are also well-educated on the regulatory and legal climate of global telecommunications, helping us serve the companies that rely on our network no matter where they are in the world.