Get the latest announcements from MEF Members across the mobile ecosystem globally in this weekly review of member news…
Resellers of network elements and equipment play a critical role in the telecom ecosystem by supplying communication service providers (CSPs) with the infrastructure they need to meet demand for mobile, fiber and other telecom services. To fulfill that demand, resellers need to determine the model, capabilities, version and other key attributes of each piece of equipment quickly and accurately.

That process is challenging due to factors such as network element provider (NEP) mergers, acquisitions and proprietary equipment-identification methods. Every hour spent inspecting a piece of equipment and then tracking down all of its key information erodes profit margins. It also undermines NEP resellers' ability to deliver the correct equipment on schedule so their customers can meet their buildout, upgrade targets and/or more effectively maintain their networks.
A CLEI Code subscription eliminates the time and expense of manual research and the risk of guesswork. It helps resellers maximize revenue by rapidly determining the identity and key attributes of a pallet of equipment, so its contents can be resold quickly, which also increases customer satisfaction with faster access to inventory.
"Common Language is the trusted, go-to resource for CSPs, network element providers, tower/site companies and fiber/backhaul providers, making it a must-have resource for network element resellers that want to optimize their workflow, competitiveness, profits and customer satisfaction," said Peter Ford, Executive Vice President of Information Solutions.
iProov, the world leader in facial biometric authentication technology, today announced it has achieved certification against the UK Government's Digital Identity and Attributes Trust Framework (DIATF), co-created by identity stakeholders and the Department for Science Innovation and Technology (DCIT).
Having undergone a rigorous independent assessment by the British Assessment Bureau of its technology, security, and processes, iProov is now a certified Digital Identity Service Provider (IDSP). This enables it to provide digital identity verification services via its Biometric Solution Suite for Right to Work and Right to Rent services managed by the Home Office and DBS, as well as other future use cases which require the DATF accreditation.
"Certifications like this are a key milestone and part of what makes iProov special," says Andrew Bud, founder & CEO, iProov. "We've supported the creation of the UK Trust Framework since its inception and we see it as central to solving the UK's complex identity puzzle. It gives confidence to both users and organisations that they are using a capable provider to establish that most precious of assets between them – trust."
The Global Legal Entity Identifier Foundation (GLEIF) today announces that VerifyVASP, a Singapore-based RegTech solution provider to Virtual Asset Service Providers (VASPs), has joined the Global LEI System as a Validation Agent.
VerifyVASP is the first Validation Agent to operate exclusively in the crypto and digital asset trading space. By assuming the role, VerifyVASP can now help obtain Legal Entity Identifiers (LEIs) for its VASP clients quickly and efficiently.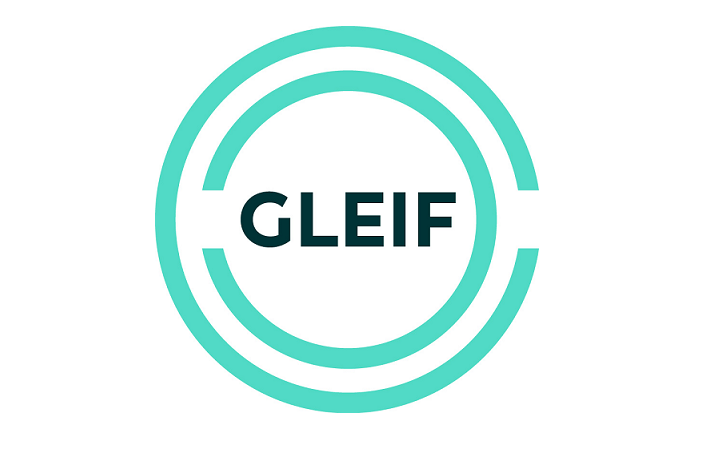 VerifyVASP can then incorporate its clients' LEIs into its decentralized messaging service to provide the verified entity identification data needed for easy and early compliance with current and anticipated regulatory requirements, including the Financial Action Task Force's (FATF) Travel Rule. The net result is a new level of trading entity transparency in crypto and virtual assets that reaches across borders and jurisdictions.
Stephan Wolf, GLEIF at CEO, comments: "There is currently no way to determine if the same Virtual Asset Service Provider is registered with multiple regulators. This leads to uncertainty for national authorities as well as all participants in the global financial system. If all jurisdictions identify registered service providers and other intermediaries via the LEI, and the LEI is consistently exchanged across supervisory authorities, we can create a digitally enabled financial ecosystem. The latest updates from the European Union bring us one step closer to achieving this. By adopting the Validation Agent role, VerifyVASP will support the broader adoption of the LEI within the virtual asset trading market, helping to facilitate legitimate digital asset transactions from both service providers and crypto-asset issuers."
Comms cloud provider Sinch has expanded its direct connect voice footprint into Europe, Asia, Africa, the Middle East and Latin America, by offering IP Connect IP connectivity between global service providers.
Top service providers worldwide use Sinch for US voice termination and for providing voice quality when calls are made overseas. Frequently, when calling parties place international calls over free or low-cost apps or video platforms, they deal with inferior quality because multiple providers are used to complete the call. The hallmark of the Sinch IP Connect solution is the delivery of superior quality voice calls, resulting in an excellent customer experience across the globe.
"Direct connections matter," says Nick Reifschneider, Sinch Voice vice president of service provider products. "We've invested in strong networking interconnections and routing capabilities to establish IP Connect for delivering worldwide direct connections for global service providers — giving them access to high quality two-way voice calling. Now providers can win back voice traffic from freemium and arbitrage providers, while building value, trust, and loyalty with their existing customers."
Recently, Sinch has been focused on the global expansion of its voice footprint and started by offering phone numbers in Europe, Asia, the Middle East, Africa and Latin America. Sinch is building its own points of presence (POPs) in Europe, with diverse facilities, in order to provide a superior voice service.
Recently, cloud communications provider Vonage made headlines in Singapore with its involvement in the launch of the payments feature on WhatsApp in the country.
Its Vonage Conversational Commerce–aimed to support customer buying experiences across various messaging, social, and web platforms–will allow users to complete transactions and have conversations with buyers through the popular messaging app.
But according to John Lee, Vice President, APAC Sales, Vonage, this is not the only significant milestone that the company has made recently. It has also launched Vonage Meetings API, a no-code, embeddable video conferencing solution that enables businesses to deliver global, customisable video conferencing capabilities to any website or platform.
"It allows businesses to integrate visual engagement directly into the user experience or workflows without the need for developer expertise," he explains in an email interview with e27.
"Another key milestone for us was being recognized as a Leader in Opus Research's Conversational Cloud report – which evaluated platforms offered by select Conversational Cloud players and solutions providers and serves as a resource for decision-makers evaluating options for adding conversational AI to their cloud-based IT infrastructure to meet measurable business outcomes. Opus Research identified Vonage as a leader for the completeness of the Company's Conversational Cloud services, functions, and features, as well as the flexibility, support and reliability offered to customers."