Get the latest announcements from MEF Members across the mobile ecosystem globally in this weekly review of member news…
Syniverse, "the world's most connected company,"® has been recognized by consulting and market research firm Kaleido Intelligence as one of the best vendors to enable 5G roaming for operators in its "5G Roaming: Consumer and IoT Strategies 2023" report.
The report analyzes the 5G roaming landscape, assessing key trends, developments, and requirements. It also offers feedback from leading operator groups about 5G opportunities and revenue drivers, technical specifications for mobile network operators (MNOs), and an outlook on the market.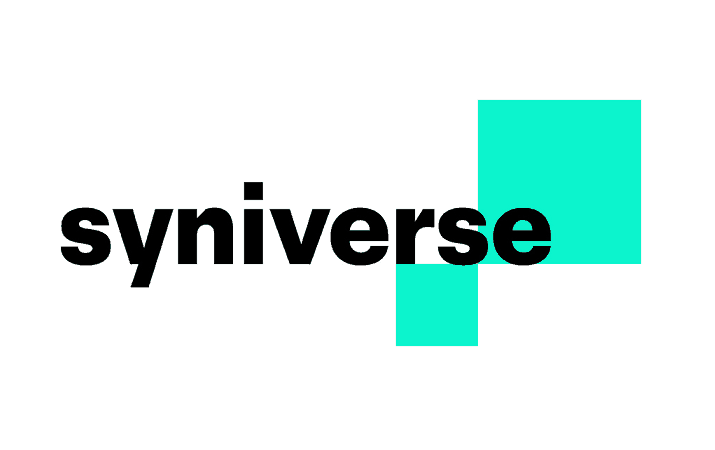 "Being named as one of Kaleido Intelligence's top vendors for 5G roaming solutions once again demonstrates Syniverse's unparalleled track record of successfully guiding operators through network transformations, which we have done for more than 30 years," remarked Andrew Davies, Chief Executive Officer, Syniverse. "As Kaleido's report details, more than 85% of participating MNOs plan to launch 5G standalone roaming by the end of 2025. We will continue providing best-in-class service as they build out their next-generation networks as well as facilitating uninterrupted service for their subscribers, regardless of where they may travel."
Industry veteran James Williams, MEF's director of programmes, discusses how major players can spread awareness about business messaging with Saf Malik.
The word "trend" implies something fleeting, that's only around for a short period of time, so discussing major trends in the business messaging industry would be a mistake, "because what's happening in the world of business messaging right now is here to stay".
That is according to James Williams, director of programmes at the Mobile Ecosystem Forum (MEF). Williams says the days of businesses communicating with us through email, voice and one-way SMS messages should be behind us, given the vast array of richer channels now available.
"Think chat apps such as Rakuten Viber, WhatsApp, Telegram and so much more," he says. "All provide genuine opportunities for organisations of any size to be able to communicate with stakeholders of all types in a truly conversational manner."
This, Williams believes, is something that people feel inherently comfortable with, given how chat apps, in particular, pervade the everyday existence of billions of people globally.
"It's all about the two-way aspect of communication. But it's not all cocktails and flowers," he says.
Infobip, a global cloud communications platform, has announced another partnership with Microsoft, this time to support Infobip in delivering its omnichannel cloud communication services, while ensuring customers meet specific data compliance and regulatory requirements.
Through the launch of Microsoft Azure in the UK region, Infobip customers can host their SaaS and CPaaS data at the Infobip Azure datacenter in the UK. Microsoft enforces policies for managing data that support data sovereignty and fulfill the data requirements of local, national, or regional law or regulation.
Nicolas Caudron, UK managed ISVs Director at Microsoft says: "The availability of Infobip solutions in Azure UK data-centers will help both customers and partners be"tter meet local data residency requirements. This takes our UK partnership to the next level, supporting our joint customers in their digital transformation."
Veselin Vuković, VP of Strategic Partnership from Infobip, adds: "We are proud to announce our collaboration with Microsoft allowing our customers to host their data at the Infobip Azure data centre in the UK. Our customers can buy and use our services knowing through this collaboration, we can deliver stronger omnichannel cloud communication solutions that can boost their customer service, unleash the power of marketing automation, and optimise their sales all whilst they are supported in meeting data compliance and regulatory requirements."
SEATTLE, May 24, 2023 /PRNewswire/ — RealNetworks today officially announced the appointment of Chris Wheaton as President, Chief Operating Officer and Chief Financial Officer. Chris joined Real in March and has spent the past three months learning about Real and its diverse, primarily AI-based businesses.
Additionally, Real announced that Michael Parham, SVP and General Counsel, will depart on June 30, 2023 after a 20+ year career with the Company. For the past ten years, Michael has served as RealNetworks' General Counsel, most recently leading Real through its transition to private ownership under Real's founder and CEO Rob Glaser.
"I'm excited for Chris to join Real's leadership team," said Rob Glaser, founder and CEO of Real. "As we fully implement a leaner, faster-moving, and more decentralized operating plan, Chris is the perfect person to partner with me and the rest of Real's senior leadership team.  Our focus on AI-based innovation will be greatly enhanced by Chris's lucidity and steady hands."
"At the same time, I want to express my deep gratitude to Michael Parham for the spectacular work he has performed for over 20 years," Glaser continued. "Michael has been a crucial part of Real's leadership team for many years and is one of the finest executives I've ever worked with.  I'm grateful that he will continue to advise me and help lead the RealNetworks Foundation going forward."
MUMBAI : Route Mobile Ltd, a cloud communications platform company, on Monday, partnered with Gujarat Info Petro Ltd (GIPL) to enable students of secondary school certificate (SSC) access their examination results on WhatsApp.
The company said students can now conveniently access their results simply by sending their exam seat number to +91 6357300971 — the official WhatsApp number provided by the Gujarat Secondary and Higher Secondary Education Board.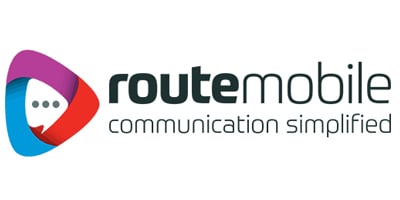 The service announced by Route Mobile, primarily aims to enhance accessibility and ease for students awaiting their SSC results.
"By eliminating the need for complex procedures or time-consuming online searches, the partnership between GIPL and Route Mobile ensures that students can effortlessly retrieve their results through their personal WhatsApp numbers," said the company in a media statement.
"The impact of this collaboration became evident with the recent announcement of the Gujarat Secondary and Higher Secondary Education Board (GSSC) results."