Get the latest announcements from MEF Members across the mobile ecosystem globally in this weekly review of member news…
The Open Banking usage will grow by 470% over the next four years, with the total number of API calls generated via Open Banking to exceed 580 billion by 2027, from only 102 billion in 2023.
According to Juniper Research, strong interest in new Open Banking-based services, such as PFM (Personal Financial Management) tools and account access for underwriting for loans & credit, is driving this growth, as users seek to gain better control of their finances across different accounts, exacerbated by the impact of the cost-of-living crisis.
The study found that, given Open Banking's low consumer awareness, infrastructure vendors must work with the wider ecosystem to fully educate users and ensure they understand the benefits that sharing data can bring.
Europe's leading open banking deployments include:
   Europe's share of API calls predicted to be 70% of the global total in 2027.
   Europe has the best-established set of API connections of any region, having deployed Open Banking rails as part of PSD2.
   Deployments are now becoming more advanced and covering a greater number of banking services than ever before, such as credit cards or mortgages, creating significant opportunities for vendors to explore.
Mobile Secure Access Service Edge (SASE) and Zero Trust are two key security techniques that can be used in combination to protect enterprise endpoints. Mobile SASE aims to apply SASE security principles to the mobile environment. The Zero Trust concept considers all access attempts as potential threats and when combined with Mobile SASE, it helps to protect enterprise endpoints from cyberattacks.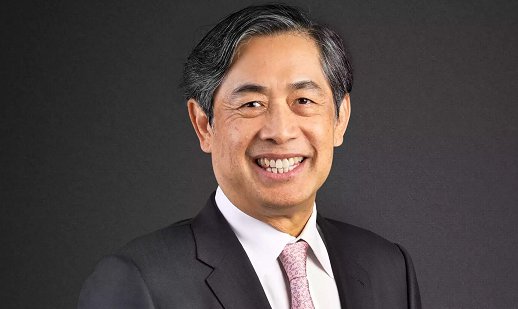 Enterprises are rapidly adopting API-based applications, which rely on public or mobile internet as the primary data transport. This creates a potential for a significant increase in cyberattacks on vulnerable IoT end points and API clients, and the threats permeate beyond the enterprise perimeter control. To address this issue, CIOs must consider network edge-based security solutions that follow zero-trust principles, are agentless, and network-enforced.
One of the bigger trends in telecoms has been the evolution of cloud computing and how software operating in the cloud is being used by carriers to build out and manage their networks — moves disrupting traditional business models based around the purchasing and deployment of costly telecoms routers, switches and other costly physical equipment. Today, Mavenir — one of the hopefuls in that space, with a focus on Open Radio Access Networks and related services for 5G networks — is announcing $100 million in funding to expand its technology and its customer base.
"This new capital will allow us to accelerate our capabilities in automation, sustainability, and use of AI as we enable our customers to efficiently deploy and operate Open RAN based end-to-end cloud-native networks," said Mavenir CEO and president Pardeep Kohli in a statement. "Our unique strategy incorporates best practices from the hyperscale, cloud and IT industries, to transform how the world connects and builds the future of networks." Kohli has been with Mavenir for years — initially directly with the company and then reappointed the head of the business after his next employer — Xura, where he was also the CEO — was acquired and rolled up into Mavenir.
Ad fraud is not unheard of anymore. It's eating into the share of marketers and digital/advertising agencies alike and each one is trying to chart out a path which would help them prevent ad frauds and stay away from them. Founded in 2015, mFilterIt is a new-age company that caters to protecting digital integrity across platforms. The company strives toward building trust, upholding integrity, and driving growth & value across the digital ecosystem, and establishing itself as the hallmark for digital integrity by validating all engagements in the digital world.
mFilterIt is one of the first companies in the space of Ad Traffic Validation (ATV), Brand Hygiene Protection, and E-commerce Analytics making it one of the most essential tools in a digital marketer's handbag. The employment of smart technology services by the company enables the customers to have a holistic view of their respective journeys in the digital ecosystem and empowers them with real-time and accurate data to help them understand their return on digital investments.
The growth of the company has been exemplary and over the course of time, it has served more than 50 clients across the globe and has helped its clients to save more than $400 million. On a weekly basis, mFilterIt validates 2 billion + transactions and has 3 billion unique device coverage.
With consumers around the world continuing to face an onslaught of fraudulent communications, it's not surprising that stopping illegal text messages has moved to the forefront of regulatory concern. Under the FCC's recent crackdown, a new Report and Order now requires U.S. wireless carriers to implement heightened verification processes for text messaging while STIR/SHAKEN requirements are already pressuring providers to increase anti-fraud voice call measures.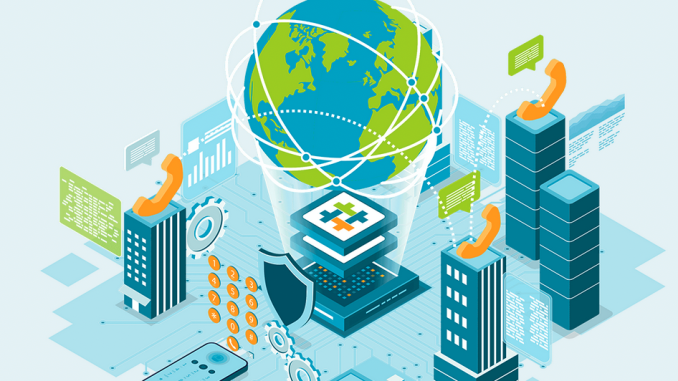 At the same time, as security concerns grow across the global communications ecosystem, members of the telecom community must now ensure that they are optimizing their fraud prevention solutions for both messaging and voice origination and termination.
In this podcast, Catalin Badea, Senior Director of Product Management at netnumber Global Data Services, outlines an innovative solution that can help providers meet these challenges – NumeriCheck, the company's comprehensive number verification and validation solution. NumeriCheck leverages real-time phone number intelligence data to reliably and accurately validate phone numbers to screen for potential fraud and help providers meet stringent new regulatory policies to mitigate the most sophisticated of fraud schemes.
Rakuten TV CEO Cedric Dufour is a relative newcomer to the entertainment industry, having previously worked as Rakuten's e-commerce managing director for Europe.
But Dufour has settled quickly into his new post since taking it up eighteen months ago, ascertaining the lay of the land as well as its inherent contradictions.
"What I noticed is that, for example, the studios, which used to be our main partners, [are] also our competitors," he tells Variety. "Because they all have their own platforms. The manufacturers also – Samsung, which is one of our big partner, is also a competitor, especially on Samsung TV Plus, because our channels are competing against their channels. So we really need to understand in this world of frenemies what is our position, what is our added value, and we need to anticipate what will be the evolution of the market to see how we need to position ourselves in this market."