Get the latest announcements from MEF Members across the mobile ecosystem globally in this weekly review of member news…
As service providers roll out new technology (like 5G) and densify their networks, it is critical that they have full visibility into the location, assets and capabilities of all available infrastructure and network sites. Companies that own and operate towers and network sites can help service providers do this—essentially optimizing their network planning and operation—by providing clear and accurate site information using the standardized industry data widely used by the telecom ecosystem.

"Improving visibility of site offerings not only makes new technology rollouts easier for service providers, but it also maximizes the value that towers and other network sites provide to their customer base and increases the utilization of its overall portfolio," said Peter Ford, Executive Vice President, Information Solutions, iconectiv.
For more than 40 years, service providers, equipment vendors and other telecom ecosystem members have relied on the iconectiv TruOps Common Language® CLLI™ Codes to identify, classify and understand the location and operating attributes of network elements. Towers—and other suitable buildings and structures using Common Language Location codes—can be easily and accurately identified along with the assets and additional inventory of each site.
Global cloud communication platform, Infobip, has urged banks and businesses to leverage rich communication services (RCS) to grow revenue as well as deliver results and conversational messaging effectively.
Speaking at a press conference last the weekend, its Senior Operators Partnership Lead, Martins Effiong, said banks and businesses can convert more leads and personalise their end-to-end customer journey within a single chat app, its conversational communication platform.
"This platform can be used to engage or promote products and services through a customer engagement platform, build loyalty and advocacy with personalised promotions and support, and facilitate customer purchases.
"With RCS, customers can get messages with embedded RCS-enabled brand elements such as name, logo, images and carousels.
"Businesses can also verify if customers have seen messages and understand responses as well as have interaction with detailed campaign metrics to fine-tune messaging," he said.
Keen to position itself as one of the industry's 6G movers and shakers, Telefónica has joined a new R&D project, dubbed Enable-6G, that aims to tackle the user privacy protection and energy-efficiency challenges associated with future generation wireless networks.
In a statement, the Spanish telco announced the launch of the Enable-6G project, which is funded by the European Union's economic recovery plan NextGenerationEU as well as Spain's Ministry of Economic Affairs and Digital Transformation.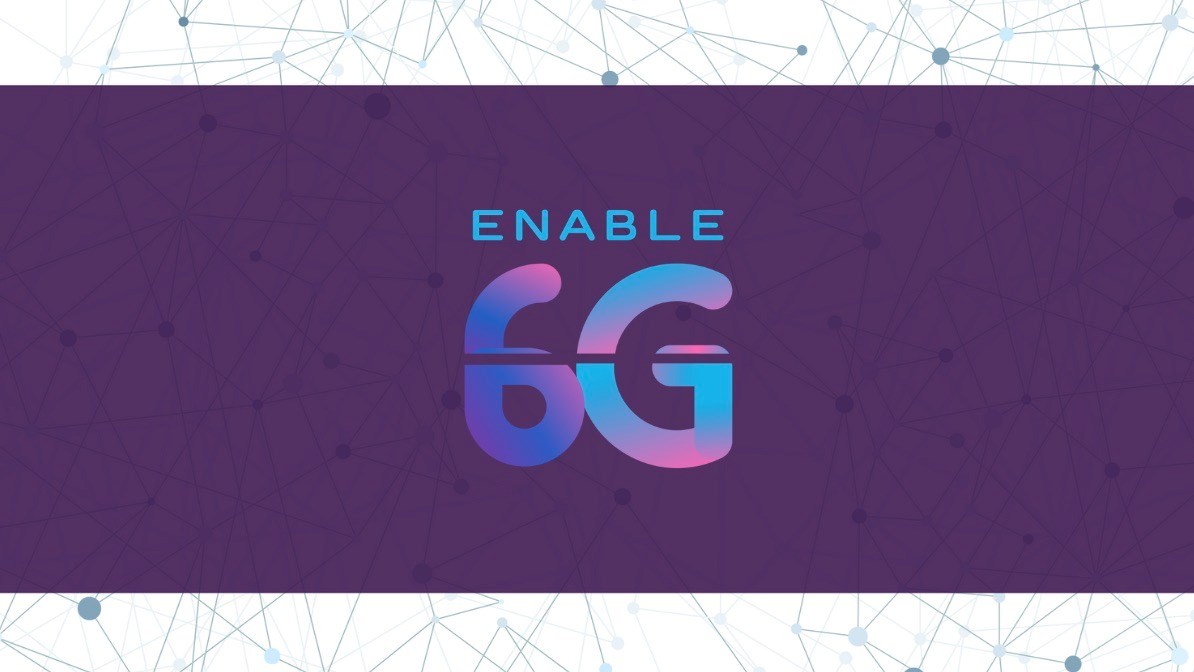 The initiative is led by the IMDEA Networks Institute (an innovation and development centre in Spain) and includes involvement from tech giant NEC and BluSpecs (a Spanish digital transformation consultant). It is designed to address "the challenges that will be faced by future 6G networks, such as increased connectivity, higher performance demands, and advanced object and environment detection and communication", the company noted.
Mavenir, the Network Software Provider building the future of networks with cloud-native solutions that run on any cloud, has won Best Cloud Solution for Open RAN at the Open RAN World Awards, recognising Mavenir's Open vRAN as the best cloud-native solution that is enabling a virtualised network strategy for Communication Service Providers (CSPs).
"Mavenir's Open vRAN solution is a game-changer for the telco industry, enabling operators to modernise their network in a cost and energy-efficient manner," said John Baker, Senior Vice President of Ecosystem Business Development at Mavenir. "Mavenir's win at the Open RAN World Awards highlights the company's commitment to delivering innovative and flexible 5G solutions to help CSPs improve network performance and service delivery, while reducing operational complexity and TCO," Baker added.
In the global effort to improve communications security and avert fraud vulnerabilities, netnumber Global Data Services, the world-leading provider of phone number intelligence data, is proud to provide the mobile ecosystem with a comprehensive global number verification and validation solution: NumeriCheck.

This product, part of the company's 'Trust' pillar of its solution portfolio, ensures that brands, enterprises, and communications service providers can leverage real-time phone number intelligence data to reliably and accurately validate phone numbers to screen for potential fraud and meet stringent new policies.
"Robust fraud prevention solutions are no longer an option in the U.S. as a result of FCC motions, but even on a global scale, the highest degree of security and verification is an undeniable requirement," comments Steve Legge, CEO of netnumber Global Data Services. "We're proud to offer NumeriCheck to take the guesswork out of remaining compliant with tightening demands on providers while helping to keep the global ecosystem safe from bad actors, vulnerabilities and malicious campaigns."
UK face biometrics authentication company iProov is partnering with Kiwi-founded startup Authsignal on fighting fraud for consumers and businesses across the U.S., Europe, and Asia Pacific regions, the companies announced on Tuesday.
As part of the partnership, iProov will provide its Biometric Solution Suite to fraud operations automation platform Authsignal in order to enhance its user authentication services and security protocols.
"iProov is leading the way in facial biometric verification, and we're delighted to be partnering with them to integrate the iProov Biometric Solution Suite into our orchestration platform," Authsignal's CEO Soong says in a press release. "This will add yet another layer of assurance and protection in our one-click marketplace to protect our customers against the increasingly complex threat landscape."