Get the latest announcements from MEF Members across the mobile ecosystem globally in this weekly review of member news…
5G services will reach $600 billion by 2026; representing 77% of global operator-billed revenue according to a study from Juniper Research.
It found adoption of 5G services across consumer and IoT sectors has been driven by a strong uptake of 5G-capable devices, coupled with attractive 5G subscription pricing models, despite the semiconductor crisis caused by the COVID-19 pandemic.
The research anticipated as geographical 5G coverage expands, operators will capitalise on revenue streams beyond smartphones. It recommends bundling multiple device subscriptions under a single recurring payment to enable operators to benefit from connectivity revenue from other consumer devices.
Research co-author Charles Bowman remarked: "Device vendors are capitalising on faster networks to add mobile connectivity to new consumer devices, and operators must respond by enabling users to access 5G across multiple devices under a single subscription; allowing subscribers to conveniently manage data."
Norwich City Women have announced a new partnership with Sekura Mobile Intelligence as the headline sponsor of the side's fixture against Ashford Town at Carrow Road on Sunday, April 16.
This will be the first time the women's team have played at the ground since full integration with the club in February 2022.
Kerry-Anne Harvey, director of global partnerships at Sekura Mobile Intelligence said: "Sekura is absolutely delighted to sponsor Norwich City Women against Ashford Town at Carrow Road. As a global technology company, we feel it is paramount that women are given every opportunity, support, and encouragement to progress their careers in a male-dominated industry.
"Sekura strives to champion women in technology at every opportunity, therefore we are proud to support women in football too and we're looking forward to a great game at the Norwich City ground where, like in the technology sector, women are showcasing their skills in a larger arena."
NEW DELHI: Infobip, Global cloud communications platform , unveiled its new Conversational Everything Blueprint, designed to empower brands to integrate conversational experiences into their customer communications. In response to the increasing demand for personalized, end-to-end customer journeys that span from promotion to purchase to support, Infobip has developed this guide to help businesses stay ahead of the curve. With a focus on popular chat apps, the Conversational Everything Blueprint provides insights and strategies for brands to interact with their customers in a quick, easy, and meaningful way on channels that customers are familiar with.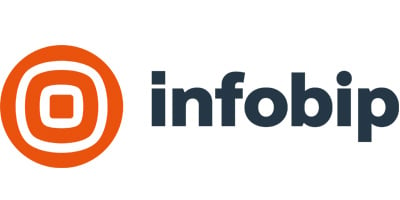 Tonko Šarac, Director of Go To Market at Infobip, said: "The conversational future is now, and customers are looking for quick, easy, and meaningful interactions with the brands of their interest on their familiar channel. So, brands need to start interacting with their customers, whether for promotion, sales, or support on popular chat apps that became main stream. That's why we have developed the blueprint to help organizations keep up the pace with rapidly evolving trends and ever-growing customer expectations."
The blueprint explains how organizations can embed conversational experiences across all customer touchpoints from marketing to sales and support. By combining marketing and promotional campaigns, businesses can engage customers in real-time using two-way conversations on their favourite channels.
Service providers expanding and densifying their networks are increasingly turning to the wholesale fiber market for cell site backhaul, additional capacity in the core network and interconnection to other service providers. To secure a share of this opportunity, wholesale fiber companies need to make ordering and fulfillment easy and error-free for their service provider customers.

"Fiber infrastructure providers that show they understand the nuances of how service providers operate are going to enjoy a major advantage over those that don't," said Peter Ford, Executive Vice President at iconectiv. "By structuring asset and inventory management, fiber providers can enhance their network utilization, and create seamless interconnections."
Common Language has become an essential go-to resource for the telecom industry. There are 94 million connections managed each day using Common Language, and it is the only industry registry with more than 15 million registered network locations and millions more of interconnection points. Common Language has become so central to the sector that Common Language® CLLI™ Codes must be quoted when service providers apply for numbering resource assignments from the North American Numbering Plan Administrator (NANPA).
Comviva, the global leader in customer experience and data monetization solutions, announced the appointment of key executives for accelerating growth.
The new leaders will specifically aim to support Comviva's strategic vision based on new market expansion and deeper client relationships in an accelerating digital economy.
Manoranjan Mohapatra, CEO of Comviva – This is a forward step in our Comviva 2.0 growth & transformation vision, and I am excited to welcome Paul, Vineeth, and Parashar to be a part of this journey. With their expertise and experience, we are confident to accelerate growth and expand our footprint globally. We shall continue to invest and shore up key capabilities going forward to realize our growth objectives.
Paul Barowsky – I am delighted to join Comviva at such an exciting time. Comviva's solutions have already made a significant impact in the industry and there is a far greater global opportunity that will arise in the future. I look forward to my association as we expand to become a distinctive leader as a digital success provider for the world.