Anil Malhotra, Co-founder & CMO at Bango, discusses the latest developments and trends on Super Bundling, following a productive panel discussion with Optus and Sam Media, hosted by the MEF's Director of Programmes, James Williams. Bango sponsored the MEF Future of Mobile Summit in Barcelona, which is available to view in full now.
The world of subscriptions is changing rapidly, consumers wanting access to an ever-expanding portfolio of content — TV, movies, music, lifestyle, gaming, food, health, fitness and more. They also want it on their own terms with real flexibility to switch subscriptions. And this is a trend many other MEF members are reporting too.
James Williams from MEF runs their Payments and Content & Advertising working groups which affords him a global perspective and he had the following to say on the topic: "It's crystal clear that getting your subscription model right is key to driving revenues in so many areas today. With so many content providers seeing the subscription model as the way to go, the real problem though today is that consumers are increasingly feeling barraged by offers and truly feel overloaded. Structuring these subscriptions better (think intelligent bundling) and offering people real control are critical to ensuring revenues have any chance of meeting their potential".
For content providers providing their services as subscriptions, and for the telcos they partner with to find more customers, the arrival of the subscriber economy is a wake-up call with consumers prepared to ditch their loyalty to existing brands to satisfy their changing subscription habits.
According to research conducted by Bango in November 2022, 72% of subscribers feel there are too many subscriptions on the market, 35% have no idea how much they spend on their subscription, and 33% of them admit to paying for something they don't use.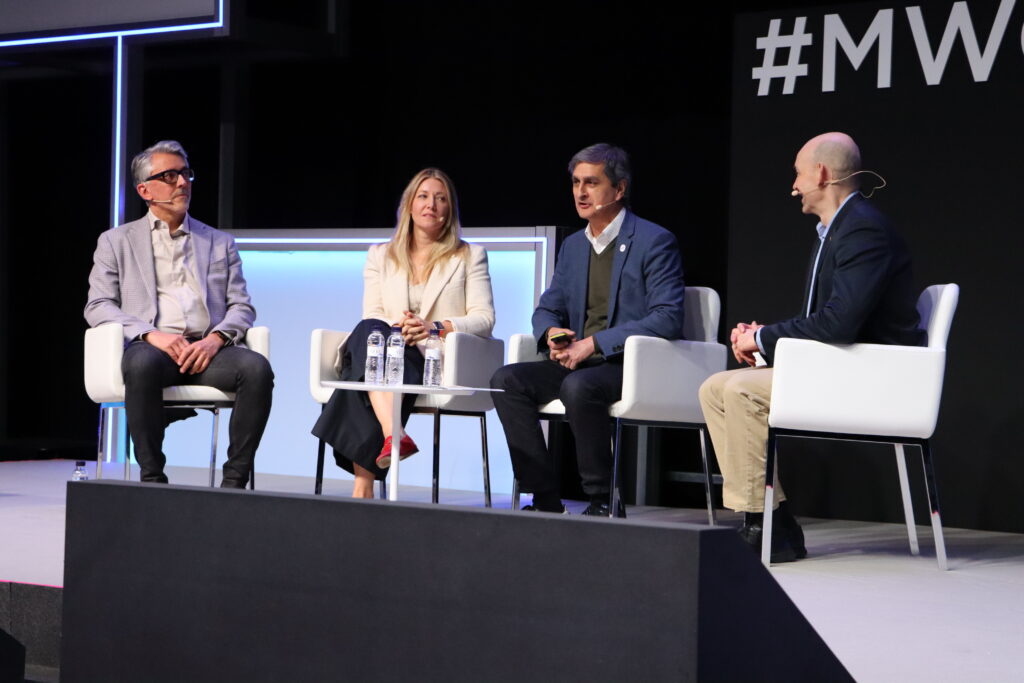 It is this subscription overload which James mentioned and indeed which our research revealed — at a time when there's also a squeeze on household incomes — that has led to consumers calling for more control over the way they manage their digital content. The research found that almost eight in ten want a single platform for all their subscriptions, with a corresponding number wanting the ability to pay multiple subscriptions in one monthly bill. MEF's consumer research from 2022 shows that globally 33% of mobile users are concerned about payment details being stolen, a similar number (32%) fearing future payments will be authorised without approval. Control and security are critical to encouraging consumers to really take advantage of everything subscriptions have to offer today.
Consumers want one single, secure platform for all their subscriptions and it's this evolution providing for another key trend, namely service bundling. Bundling has helped to catapult revenues for the streaming market to $200B, according to research by PwC, but we're now entering a new generation — Super Bundling.
Super Bundles provide for a limitless portfolio of subscriptions offered via one platform and paid for via one bill. At long last it gives them something they're demanding. For resellers like telcos, banks, retailers, the advantages of Super Bundles are clear. According to Bango's research, eight in ten (79%) consumers said they would be more loyal to a brand that offers Super Bundling.
Such is the appeal for greater flexibility, more than half (57%) of consumers said they would leave their current provider if they could get their hands on Super Bundles elsewhere. You get the idea!
In light of all this market intelligence and customer insights, innovative mobile operators such as Optus (who joined us on the MEF panel at MWC) have already taken the lead with Super Bundling. The Optus SubHub offers customers a variety of subscription services which increases the amount of discount on offer depending on the number of subscriptions taken. It allows them to acquire new customers attracted to an easy-to-use subscription platform, reduce churn, and increase revenue.
It may be early days, but Super Bundling is smoothing the often-rough edges created by the fragmentation of the subscription economy. Importantly, it addresses the needs of all stakeholders – mobile operators, content providers and subscribers. And Super Bundling is happening right now…
For more information on what Super Bundling is, watch this short video created by Bango.
MEF once again takes entre stage in MWC for its Members, with the Future of Mobile Summit.
Explore a 'Vision of the future of personal data and identity management and a new path to value' to the Future of Identity and Authentication, and onto the Future of Messaging.
JP Morgan Chase, Bloomberg Intelligence, iProov, Rakuten Viber, mFilterIt, Lanck Telecom, XConnect, Hot Telecom & Bango deliver incredible thought-leadership Sessions with phenomenal speakers and experts in their respective fields.