In our 5 minutes with profiles, MEF members talk about their business, their aspirations for the future and the wider mobile industry. This week, CEO Andrey Insarov introduces Intis Telecom subsidiary It.com.
What does It.com do?
It.com is part of the Intis group of companies. Intis Telecom (also a MEF member) is an international telecoms company that specializes in Business Messaging via the cloud, utilizing digital channels such as SMS, Viber and WhatsApp to deliver clients' content rapidly and accurately globally.
It.com was created to open the door to a world of opportunities for customers both old and new, delivering up a practically unlimited set of meaningful domain names that can truly boost the brand presence of those who invest in them.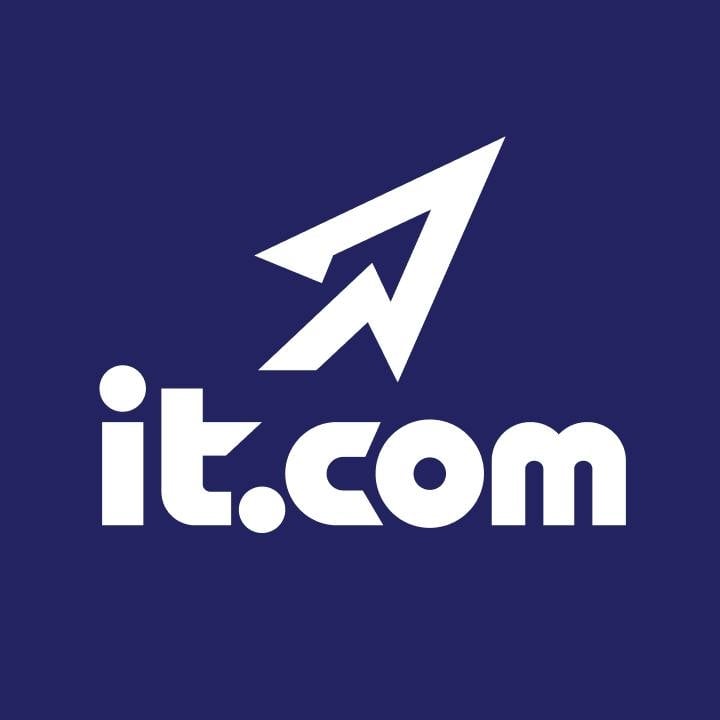 Think message.it.com, text.it.com, sell.it.com, buy.it.com, fly.it.com. You quite literally have millions of great new domain name options available to you! Any organization reading this right now can benefit from the fantastic array of domains we have available for sale.
When did you launch and what growth have you seen?
We launched it.com less than a year ago and we've found that once companies understand just how simple our proposition is, growth has come naturally. It.com is growing really fast now and with the 'it' element in it, it fits particularly well with any type of organization in Italy and of course anybody working in the IT space. We've partnered with the biggest players in the domain name game to really give our company a boost.
What are your main goals?
Most pure .com domain names are already in use or are literally being sat on (I.e. have been reserved) by people who are looking to resell them. We noticed a real gap in the market and made a big investment purchasing it.com and our key aim is to make having a really nice domain name a reality for so many companies who perhaps had thought this was well beyond their reach. We're doing everything we can to democratize the domain name market.
Where do you see yourselves in three years' time?
Our proposition truly is global straight out of the box but we know it will take some time for organizations the world over to understand exactly what it is we offer them.
Our partnerships will accelerate this process and our aim within three years it to have expanded our business hugely from where it is today and to have built up a large stable of very happy clients along the way who keep coming back to us for more and more domain names to help them boost their business growth in turn!
What aspect of mobile is most exciting to you right now?
We saw you were very specific in your question asking for just one. Admittedly a difficult one to answer as there are just so many exciting areas but the one we have to say is the democratization of much of all Mobile brings with it.
For too long, too many things have been reserved for big companies only but thanks to technology and education (forums like yours, the Mobile Ecosystem Forum being particularly helpful to push this out), we're seeing so many opportunities for even the smallest of organizations to take advantage of the amazing benefits (for example) rich messaging channels bring with them and this is exactly where our it.com offerings slot in.
No matter how big or small your company might be, there's something of real value here at it.com for you. The same goes for private individuals looking to make their own mark online with a great domain name!
What's the most critical issue that will hit mobile within the next 12 months?
Personal data and privacy. Millions around the world are truly getting tired of being bombarded with unsolicited sales pitches, fraud attempts etc. on a daily basis, all coming over a huge variety of channels. Whether it be email, SMS, chat apps or anything else there just seems to be a real flood of it.
We see the death of the cookie as we know it hastening and the move to first party will be a monumental shift in how we have to pitch our goods and services to the billions out there.  It'll be all about having a great direct relationship with your clients and maintaining that loyalty.
And it all starts with a great brand, a domain name being a key constituent part of this.
Apart from your own, which mobile companies are the ones to watch in the year ahead?
It is undoubtedly a very exciting time in Mobile and there are so many opportunities out there to be seized. Mobile network operators have to make strong, aggressive moves themselves in the worlds of authentication, verification, customer engagement (think CPaaS and the like) and can do all this fairly easily with partnerships.
They are the ones with the brand strength most reading this can only dream of having and right now is potential golden age for them as long as they understand the opportunities here and now.
They've got to move fast now and really transform themselves into agile organizations.