Get the latest announcements from MEF Members across the mobile ecosystem globally in this weekly review of member news…
MTN GlobalConnect and BICS extended their partnership, aiming to promote International mobility and connectivity in Africa. The collaboration will leverage the unique capabilities of both entities, synergising to accelerate the progress of mobile and digital services, including roaming, cloud communications and Internet of Things (IoT) connectivity, in Africa.
Through this partnership, MTN GlobalConnect, a digital wholesale and infrastructure services company operating across Africa, and BICS, an international digital communications platform business, aim to provide cost-effective international communication solutions to the African continent. Leveraging their expertise in innovation and digitalisation, the collaboration aims to offer African operators and service providers with a Next-Gen technology-driven range of services.
"BICS' mission is to create opportunities by connecting communities," said Matteo Gatta, BICS CEO. "Over the next few years, MTN GlobalConnect, together with its partners, will actively contribute to the expansion of connectivity that will drive digital services across Africa. Through this partnership, people, communities, and enterprises from throughout the continent will have access to the power of communications to realise their full potential."
BlackBerry Ltd (BB.TO) said on Tuesday it would sell patents, primarily related to its mobile devices, for up to $900 million after the Canadian software company scrapped an earlier deal with Catapult IP Innovations Inc.
Malikie Innovations Ltd will buy the patents and pay $170 million in cash on deal closing, and another $30 million three years later. BlackBerry will also get annual cash royalties from the profits generated from the patents, relating to its messaging and wireless networking among others.
Blackberry said last year it was exploring other options to sell its patents as the planned deal with Catapult IP Innovations Inc was taking longer than usual to close, leading to a loss in exclusivity.
"Catapult was unable to secure financing that would have enabled it to complete the previously announced transaction on amended terms that were acceptable to BlackBerry," the Canadian company said in a statement.
Moldcell, the leading mobile network operator in Moldova, announced its entry to the financial services market with a first-of-its-kind digital wallet, "moldcell money".
With this launch, Moldcell has become the first telecom operator in Moldova to provide digital financial services that bring a new level of convenience and security to its customers.

Olga Pavlic, Mobile Financial Services and Business Innovation Director at Moldcell – Our solution moldcell money is the first fintech service on the telecommunications market in Moldova, the purpose of which is to offer subscribers of all communication networks a wide range of financial services. The solution consists of three main components: the "moldcell money" mobile application, which offers various services such as payments, bills, loans, government payments, gaming payments, money transfers to loved ones and bonuses; financial services available in direct Moldcell stores throughout the country, which makes transfers and payments convenient, simple and accessible; possibility to make payments with Moldcell number exclusively for Moldcell subscribers, offering an additional advantage of comfort and simplicity.
There's a growing trend towards conversational experiences for customer communications globally, as per the new research from global cloud communications platform Infobip.
The data, from 449 billion communications interactions on Infobip's platform across 2022, shows the growth of interactions on chat apps such as WhatsApp Business Platform and social media channels such as Instagram for many customer needs.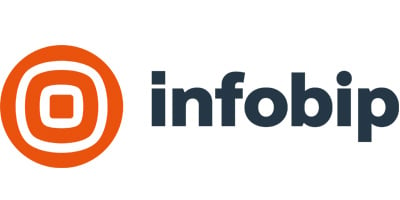 When it comes to customer support, Infobip's analysis shows customers now seek support on the conversational channels they use with their family and friends. Reflecting the desire for instant and rich messaging experiences, WhatsApp Business Platform interactions for customer support increased by 91%. Voice remains popular with a 51% increase.
Ivan Ostojić, Chief Business Officer at Infobip, said: "Our data reveals that conversational everything is rapidly becoming the norm for customer communications. Whether for marketing, support, or sales, customers want a conversation with a brand or brand on the channels they already use. For customers, the benefits are clear. They get a richer, more convenient, and more personalized experience. Businesses and brands meanwhile benefit from better customer loyalty and ultimately stronger sales."
Mavenir seemed to be everywhere at MWC 2023 in Barcelona recently. The vendor had a few high-profile news announcements and several technical announcements as well. And considering its growing importance in the open radio access network (open RAN), Fierce Wireless reached out for a comprehensive update.
In the high-profile arena, Mavenir recently announced collaborations with Deutsche Telekom, Qualcomm and Dish.
Mavenir CTO Bejoy Pankajakshan said, "Mavenir never intended to be in the hardware business. The original plan was to leverage radios from other players."
He said the company had to pivot when relations soured between Western countries and China. There were several Chinese vendors that could supply open-RAN-compliant radios, but that became unacceptable. There are a number of non-Chinese radio vendors such as Fujitsu, NEC, KMW and MTI that can provide open RAN radios. "The only issue is there aren't enough radios covering all bands and regions," said Pankajakshan. "When there's a gap we have to develop our radios."