Get the latest announcements from MEF Members across the mobile ecosystem globally in this weekly review of member news…
The UK headquartered Mobile Ecosystem Forum has announced the results of its Board elections. The Board represents the diversity of businesses, regions, and markets of the mobile ecosystem.
Elections have been taking place over the last two weeks and the results were announced at the MEF Global Forum taking place at MWC 2023 in Barcelona.
Each new Board member serves a two-year term on the MEF Board, whose role is to shape the strategy and governance of MEF activities globally. Over the coming year identity and consumer trust will be key elements.
"The Board plays a central role in setting the strategy for MEF and ensuring good governance throughout the organisation. To ensure we are doing our very best to serve all our members and the industry it's important we attract a wide range of expertise, both in terms of sector and geography. I am excited to work with my fellow board members over the coming year to help address the challenges and opportunities in the mobile ecosystem," commented Dario Betti, CEO of MEF.
International connectivity and 5G enabler BICS has collaborated with Microsoft to solve the challenges that come with IoT devices roaming between public and private mobile networks internationally – enabling secured connectivity and powerful computing in real-time, anywhere in the world.
As enterprises increasingly adopt private mobile networks to connect on-site technology like Machines, AI and IoT devices, they are also implementing use cases that require global connectivity when the devices leave their facilities or support select devices on public networks with more reliable private connectivity on-site, like asset tracking and workforce connectivity.
Divya Ghai Wakankar, VP of Enterprise Business & Marketing at BICS – It's unrealistic to expect even the most technology-savvy enterprises to be experts in Telco, and yet this has become an expectation today when establishing roaming for IoT enabled devices. What this collaboration achieves is to ultimately provide private networks a global SIM/eSIM and a platform that handles all the complexities, from network roaming through to SIM provisioning, through one solution.
Shriraj Gaglani, VP, Product Development, Microsoft – Simplifying roaming via capable SIM management platforms that are easy to consume by enterprises is a growing requirement. Microsoft Azure private MEC offers easy, scalable deployment of edge compute and private 5G networks to simplify the path for enterprises to deploy modern connected applications. Together with BICS we're giving our customers access to ready-to-go SIMs in any format needed to support use cases that leverage both private and public networks.
BARCELONA, Spain – Comviva, a global leader in customer experience and data monetization solutions today announced the launch of its 5G compatible Application Driven Network Platform, ADriN to offer a unified, simplified, secured experience to the B2B2X value chain of Digital Service Providers, Enterprises, Hyperscalers, application developers and the smart device ecosystem.

Comviva's ADriN platform boasts dynamic capabilities that allow it to understand the behavior of connected devices in real-time. This enables the platform to orchestrate and deliver personalized, intent-driven experiences in a secured and controlled environment, regardless of the underlying experience providers – DSPs, Enterprises and Hyperscalers.
Excited at this development, Comviva CEO, Manoranjan (Mao) Mohapatra said, "At Comviva, we prioritize creating unique experiences for our customers' end-users to remain relevant. Our commitment to deeper customer engagement and significant investments has led to the development of ADriN, a platform that simplifies the user experience in the untapped B2B2X segment. With new engagement models centered around ARR and Network-as-a-Service, ADriN is positioned to become a critical contributor to any experience provider's top-line growth."
ADriN simplifies the process of capturing and understanding the intentions of end customers of enterprises and digital service providers. It offers an easy-to-use interface that delivers a trusted and secure service experience. Using ADriN, intentions are captured and processed through machine learning applications across various devices, which in turn creates a real-time service catalogue. This enables networks and infrastructures to respond in a specific manner to ever-changing intentions.
iBASIS, the leading provider of communications solutions for operators and digital players worldwide, and Sequans Communications S.A. , a leading developer and provider of 5G/4G chips and modules, announced that Actility, a leading provider of IoT connectivity platform, has chosen iBASIS and Sequans to roll out programmable cellular IoT solutions with eSIM and iSIM.
Actility had previously worked closely with iBASIS to enable roaming between private unlicensed networks powered by ThingPark EPC Connector and public networks, using Simfony's CMP platform, now fully integrated with iBASIS' Global Access for Things™ IoT portfolio. The longstanding partnership between iBASIS and Sequans has produced several successful proofs of concept.
Louis Chuang, EVP of Sequans' Massive IoT Business Unit – After recent collaboration with iBASIS, adding iBASIS connectivity on our Monarch 2 module with eSIM, and having fully tested the global connectivity on iSIM, we are now advancing into an integrated production phase driven by a customer need. We are thrilled to reach this important milestone with iBASIS whereby we can offer customers a powerful iSIM capability, along with low power consumption, cost-efficiency, and GNSS support.
Ajay Joseph, CEO IoT & CTO, iBASIS – After being recognized as a leader in the cellular IoT connectivity market with eSIMs, we are delighted to implement iSIM technology together with our trusted partner Sequans. After many years of research and development, while deploying iSIM technology in trial environments, it is a great achievement by our teams. This once again underlines that iBASIS is a frontrunner and truly lives by its motto: 'Be there first'. We strongly believe that iSIM will become a dominant factor within the IoT industry and I am proud to see that we are now able to provide our longstanding customer Actility with our proven IoT connectivity on iSIM.
Route Mobile Limited ('Route Mobile'), a leading CPaaS (Communication Platform as a Service) provider to enterprises, over-the-top ('OTT') players, and mobile network operators, has announced the launch of TruSense (https://trusense.id), a digital identity and security suite that is critical to securing digital transactions through a reliable ecosystem, enabling businesses to authenticate the end user in a frictionless way.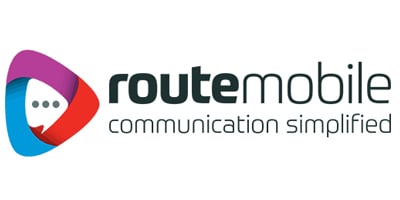 Even Twitter isn't immune to Application to Person (A2P) fraud, according to Elon Musk. In December Musk said telcos were using bots to generate $60 million worth of fraudulent text messages within a year. In response to this, he shut down all telcos that have fraud above 10 percent, impacting legitimate Twitter users.
"Digital identity is a very critical asset in our lives today. Enterprises have to be ready to thwart identity theft in real-time to prevent loss of revenue. At the same time, ensuring that customers do not fall prey to frauds and be inconvenienced with another layer of security through their online journey is also important. TruSense ensures secure authentication, reliable identity verification and intelligent fraud detection with a frictionless user experience," said Rajdipkumar Gupta, Managing Director & Group CEO.
"The challenges enterprises face in understanding who is trying to access their goods or services online are enormous. TruSense Identity Limited has been established to help enterprises welcome customers through the digital door in a safe and frictionless manner continuing the CPaaS mission to make communication accessible to all. We envision a world free of digital fraud where no consumer faces risks related to identity theft, forgery, SIM swap, phishing, SMishing, social engineering, account takeover and online fraud," said David Vigar, Executive Vice President (Digital Identity), Route Mobile (UK) Limited.
Swedish kit vendor Ericsson and Swiss operator Swisscom have announced a proof-of-concept (PoC) collaboration to explore hybrid cloud use cases with hyperscaler AWS, beginning with 5G core applications.
While the trial starts with the Swiss operator initiating a PoC with Ericsson on 5G core applications which are to run on AWS, the plan is for more applications to then gradually be added as the trial continues. With each cloud strategy (private, public, hybrid, multi) bringing its own drivers and challenges the idea here seems to be enabling the operator to take advantage of the specific characteristics of both hybrid and public cloud.
"By bringing the Ericsson 5G Core onto AWS we will substantially change the way our networks will be built and operated." said Mark Düsener, Executive Vice President at Swisscom. "The elasticity of the cloud in combination with a new magnitude in automatization will support us in delivering even better quality more efficiently over time. In order to shape this new concept, we as Swisscom believe strategic and deep partnerships like the ones we have with Ericsson and AWS are the key for success."