In our 5 minutes with profiles, MEF members talk about their business, their aspirations for the future and the wider mobile industry.

This week, CEO Mariano J. Scheinsohn introduces mFilterit.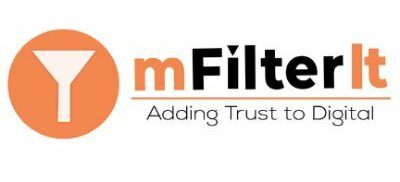 What does mFilterIt do?
mFilterIt at its core is a measurement, validation, and optimization company that works toward ensuring digital integrity across digital ecosystem. Our strong AI & ML based device reputation technology helps us to validate and authenticate traffic across all media channels. We are strong on data integrity and combine non-PII deterministic, behavioral & heuristic attributes. We are the only ad traffic validation partner in India that authenticates traffic on and across platforms including Walled Gardens and provide mobile identity solution with risk assessment.
We collect data across various channels in the digital spectrum and provide analytics and insights in different segments. We cover both media and non-media aspects. We help maintain brand integrity by protecting the reputation of brands across the digital media ecosystem using a strong suite in keyword block lists, URL scanners, image, video and element recognition, and contextual targeting abilities to name a few.
Provides single click authentication and identity management to protect and optimize customer journey & enhances user experience with clean traffic and fraud detection. Our solution facilitates smooth user onboarding via silent user verification, secure in-app purchases and mitigate risks with comprehensive risk assessment.
The mFilterIt DCB solution drives growth across digital global ecosystem ensuring safe and smooth carrier billing. Optimizing purchase experience via carrier billing. The anti-DCB fraud solution prevents fraud on carrier billing and ensures legitimate transactions.
mFilterIt's Open-Source Intelligence is a tool powered by AI and ML to harvest data across the web and apps which has many possible use cases including eCommerce measurements and protection of brand reputation.
We extended our measurement services to cover eCommerce platforms to provide business and operational level insights to D2C brands as well.
When did you launch and what growth have you seen?
mFilterIt was founded in 2015 and headquartered in Gurugram. Further, we have a presence in Noida, Bangalore, Dubai, Indonesia, Japan, Singapore, and the USA.
Number of clients onboarded: 100+ clients
User growth rate: 23%
We serve over 100 clients globally across our services.  These represent digital first as well as digital naïve sectors uniquely positioning us with a lot of understanding and domain knowledge in this space.
A few of our clients are:
Amazon, Pidilite, HDFC bank, FlipKart, ITC limited, Unilever, WhiteHat Jr., Western Digital, Virgin Mobile, Vodafone, MX player, Cofe, MX Takatak, Hungama, Starzplay, OYO, Coindcx, Boutiqaat, Happy Fares, ShareKhan, Mashreq Neo, Central Departmental Store, MPL
What are your main goals?
The main goal is to ensure secure and optimize digital journey with clean traffic, seamless onboarding, and enhanced customer experience.
mFilterIt is a new-age company that caters to protecting digital integrity across platforms and helps media verification thereby helping brands and agencies, and publishers to activate and optimize digital media campaigns and customer journey in eCommerce ecosystem.  mFilterIt is the Anti-Virus for your Digital Journey.
Where do you see your company in three years?
As the of digital integrity and data driven digital commerce intelligence, we see ourselves as the driving force in the market leading new entrepreneurs and brands to grow beyond just sustainable growth. In mobile ecosystem, mFilterIt is paving path to grow direct carrier billing to new avenues for Telcos, enterprises and VAS aggregators providing a secure and seamless environment.
We are targeting to grow by 5 folds in the next 3 years with a meaningful presence in all our key regions.  We are growing at 40% per year.
What aspect of mobile is most exciting to you right now?
The fact that Mobile Penetration is next to none, and it has now attained a Ubiquitous status, touching every single dimension of a Person's life. Along with new-age devices, comes high-speed networks with unlimited capacities, which brings Newer Applications into the domain of Reality. Mobile Money is going to be the next big thing, and with the deep penetration, this mode of payment can easily outgrow every other instrument.
What's the most critical issue that will hit mobile within the next 12 months?
With growth comes the increasing menace of making easy money by Fraudsters. Mobile Payment will drive e-commerce, both online & offline. Ease of user experience will continue to be paramount. At the same time, building an eco-system of customer trust is important, where users do not face the fear of phishing & online scams. Marrying the two is going to be the most critical aspect of driving growth in the next few years.
Other than your own, which mobile phone companies are to watch in the coming year?
Among the companies working in the domain Empello and Evina are the ones to watch in the year ahead. There are other players as well who are making DCB with innovative solutions for DCB are Boku Inc. and Digital Virgo.